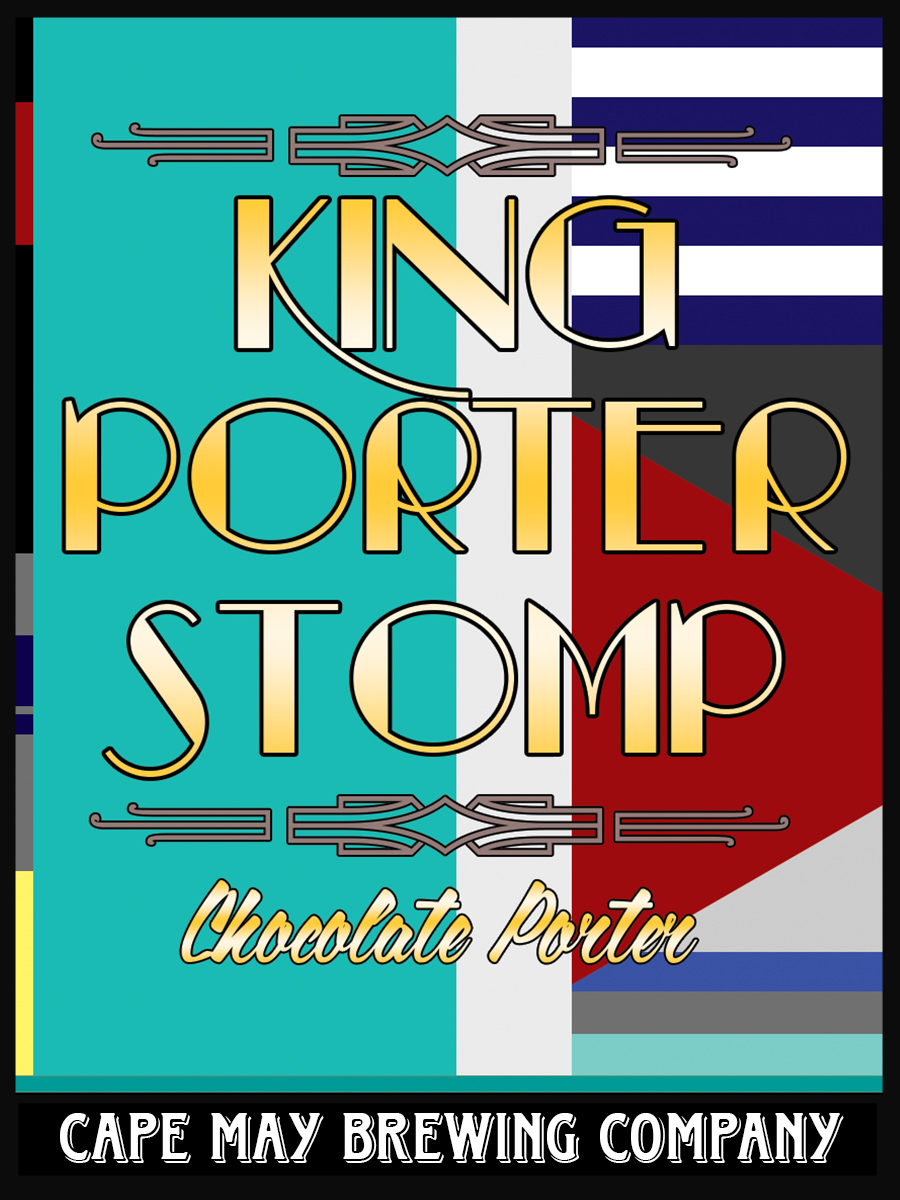 Cape May Brewing Company Sponsors World-class Exit Zero International Jazz Festival this November
Cape May, NJ– Cape May Brewing Company is pleased to once again act as the exclusive beer sponsor for the premiere jazz festival of the Jersey Shore, the Exit Zero Jazz Festival, running Friday, November 11th through the 13th.
"The Exit Zero Jazz Festival is just one of the many things that makes Cape May the best of the Jersey Shore," says Ryan Krill, co-founder and president of Cape May Brewing Company. "We're thrilled to sign on as a sponsor for the fourth year in a row."
As part of their sponsorship, Cape May Brewing Company has crafted the official beer of the fall Jazz Fest: King Porter Stomp. Named for the classic jazz standard by Jelly Roll Morton, this assertive beer is brewed with five different malts in the base and a smooth chocolate presence, creating a brew as adventurous as some of the acts at this year's festival.
For the first time, Cape May Brewing Company will be bottling King Porter Stomp. Inspired by the best of the 20s Jazz Age, the bottle design is as audacious as the brew inside.
King Porter Stomp will be poured at all of the venues of the festival — including at Cabanas Beach Bar and Grill, home of the official Cape May Brewing Company Stage. There, on Friday, you'll see Philadelphia Funk Authority — one of the Philly area's premiere dance and party bands. On Saturday, you'll be able to catch Jon Regan, direct from his residence at The Roxy in New York City, the Philadelphia Inquirer called him "a master of smart, sturdily melodic pop with some rootsy shades – a cross between, say, Billy Joel and Randy Newman." Davina and the Vagabonds will be there Saturday — Davina Sower's voice has been compared to Etta James, Amy Winehouse, Janis Joplin, Billie Holiday, and Betty Boop, while the Vagabonds bring edgy nostalgia to older generations and fresh new music to younger ears. On Saturday and Sunday,  you'll watch Red Baraat, whom NPR called "the best party band in years."
"The Exit Zero Jazz Festival is thrilled to have Cape May Brewing Company as a Festival Partner," says Producer Michael Kline. "We are in awe of the accomplishments of CMBC and the way the Brew Crew has brought fun and energy to Cape May and the region. We feel like the Partnership is a natural: two business, both now five years old, promoting Cape May as a fun, energy-filled town to visit any time of the year.  When Cape May Brew Company agreed to put the Hops in our Festival Club Pass, we did a little dance to the King Porter Stomp. Cheers!"
For more information on Cape May Brewing Company, including tours and tastings, call (609) 849-9933 or see capemaybrewery.com.
About Cape May Brewing Company:
Once upon a time, 20-something Ryan Krill earned a six-figure salary working in finance and real estate development in Manhattan, while his college roommate, Chris Henke, designed commercial satellites. During a summer weekend at the Jersey shore, they brewed a batch of beer with Ryan's dad. "Should we open a brewery?" Ryan asked, only half-serious. But, by the following year, the three guys had secured a space at Cape May Airport where they concocted a makeshift brew system and honed their beer-making skills. In 2011, they started with one client. Today, there are hundreds of accounts in Jersey and Pennsylvania proudly serving the guys' award-winning recipes. And CMBC's fearless leaders have never looked back.
Contact Info
Company: Cape May Brewing Company
Contact: Alicia Grasso
Email: alicia@capemaybrewery.com