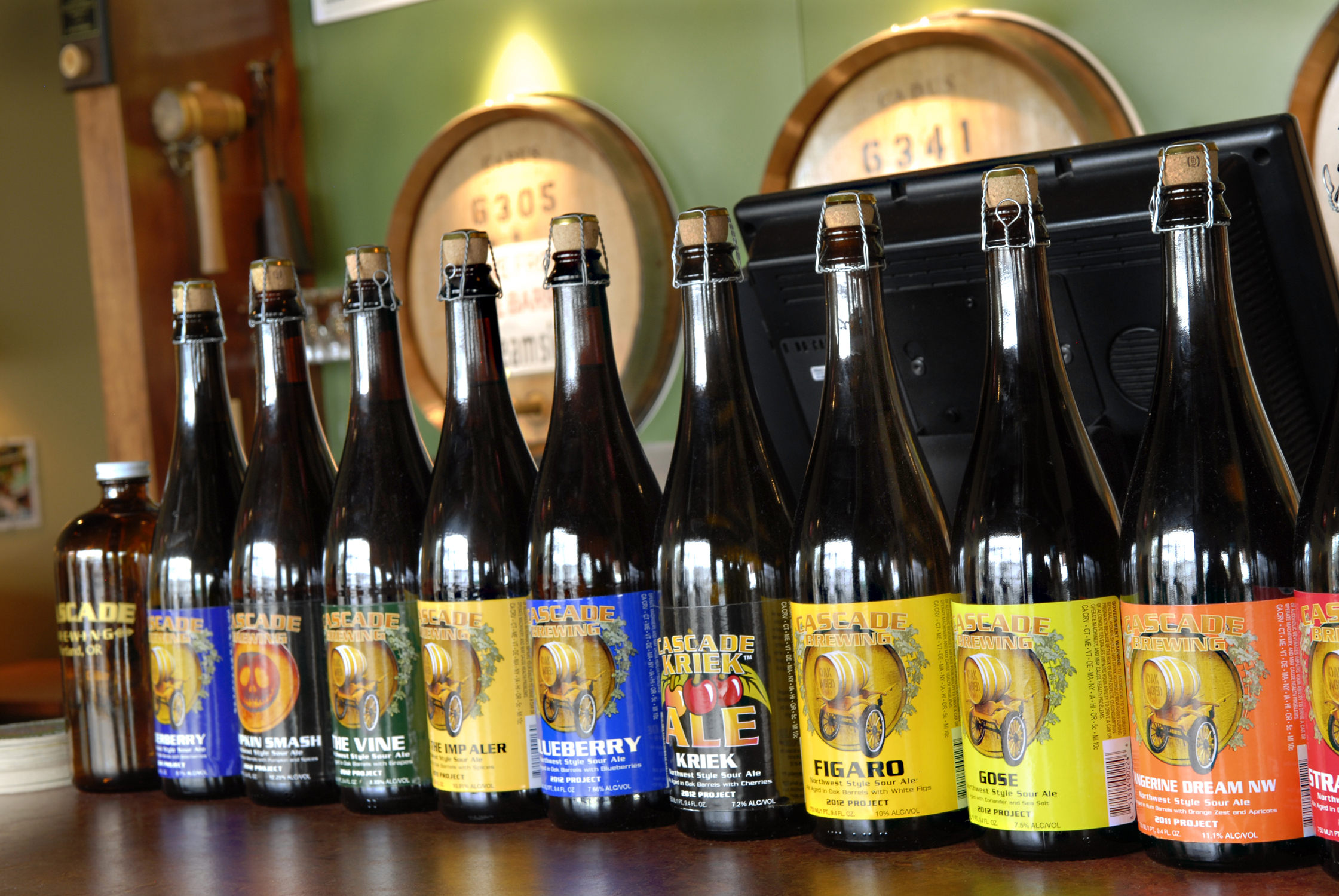 Cascade Brewing signs agreement with James Clay to distribute its Northwest sour ales in the United Kingdom
Cascade Brewing has announced a partnership with James Clay to distribute its bottled Northwest sour ales throughout the United Kingdom. The agreement brings Cascade ales to the UK for the first time; the first batch of Strawberry, Blackcap Raspberry, Sang Noir and Cranberry starting hitting retailers at the end of January.

Cascade Brewing is known for its award-winning Northwest sour ales that feature a clean profile produced by a house culture of lactobacillus bacteria. The beers frequently rely on the use of fresh ingredients grown exclusively in the Pacific Northwest, including as cherries, apricots, berries and grapes. Its blending house currently holds more than 1,400 French oak, Kentucky Bourbon and Northwest wine barrels — plus nine foudres (a Flemish word meaning huge oak barrel).

James Clay is an independent importer and distributor of specialist beers and beverages from Europe, the United States and worldwide, along with quality UK craft beer brands. Cascade joins the distributor's already strong lineup of American craft beers including Anchor, Brooklyn, Flying Dog, Left Hand and Victory.

"We have been closely following developments in the American sour brewing scene for some time and are delighted to be able to share some of the leading examples being produced by Cascade Brewing with British beer drinkers," explained James Clay, founder of the distribution company.

Added Clay, "We are excited to see the reaction of Cascade Brewing's innovative sour beers in the UK and are positive that they will colorfully contribute the increasingly bright British beer picture."
Cascade Brewing has also announced they are in talks with distributors in Maine, Maryland, Michigan, Ohio, South Carolina, Tennessee, Virginia, Washington DC and Wisconsin; the brewery will share specific details when the deals are finalized. 

For more information about Cascade Brewing, visit www.CascadeBrewing.com. For more information about James Clay, visit http://www.jamesclay.co.uk.

About Cascade Brewing
Cascade Brewing has been a pioneer in the sour beer renaissance since 2006 and the proud innovator of the Northwest Sour Ale. Its distinctive sour beer blends feature fruit forward, barrel-aged ales with an emphasis on project year to year variation. 
These beers offer a complex array of flavors derived from the acid, the fruit and the residual flavors present in the barrels in which they age. The resulting beers offer a complex array of flavors and aromas derived from with each project year release capturing the unique subtleties of that year's growing season. Cascade's sour ales are brewed and blended in Portland, Oregon.
Contact Info
Contact: Chris Crabb
Email: crabbsoup@comcast.net