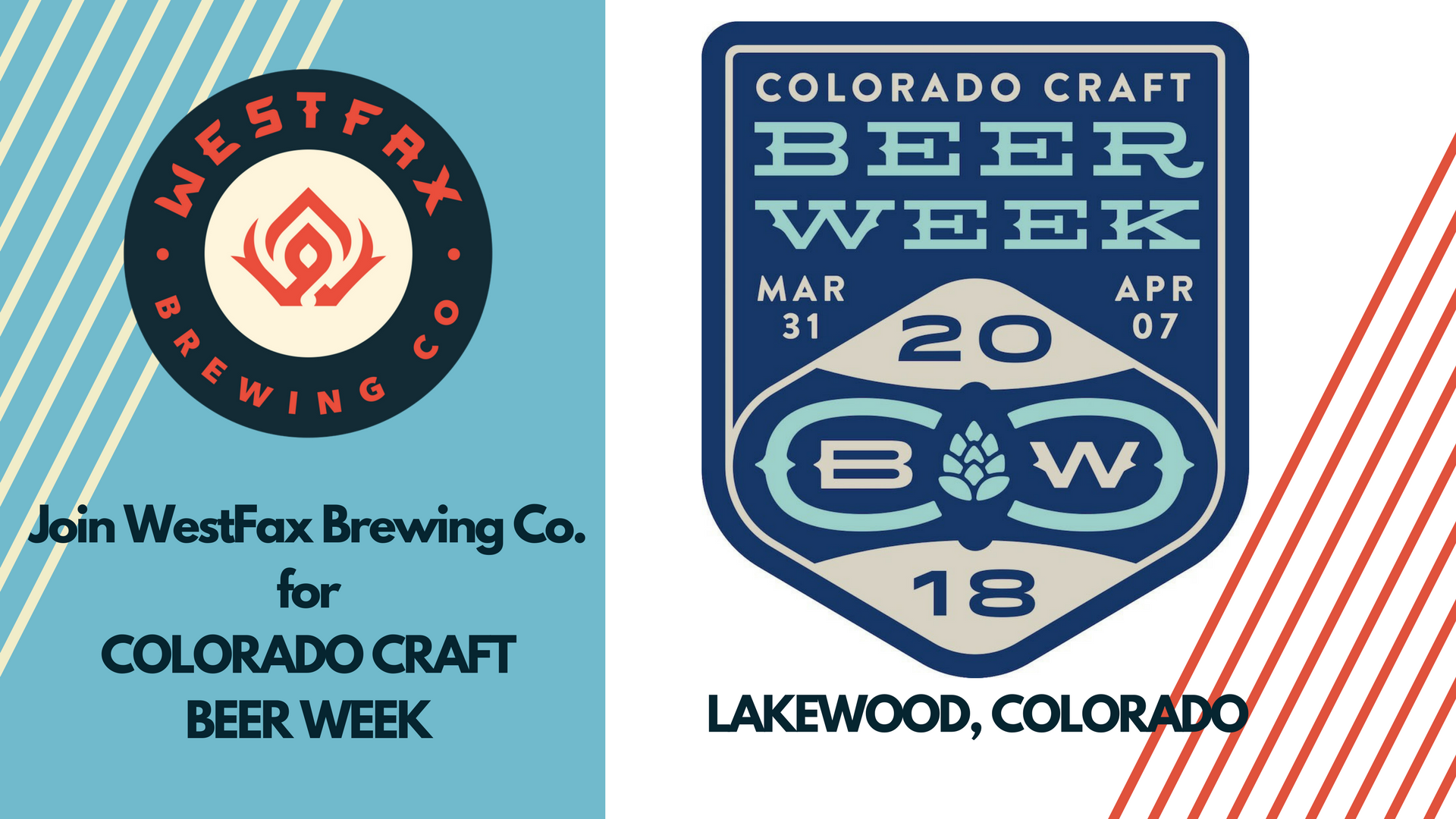 Colorado Craft Beer Week at WestFax Brewing Co.
Lakewood, CO – In effort to support the non-profit Colorado Brewers Guild and the Colorado craft beer community, WestFax Brewing Company will be hosting daily events during CO Craft Beer Week. Colorado Craft Beer Week is a week put on by the Colorado Brewers Guild in order to highlight and celebrate Colorado as "The State of Craft Beer." Things start off with the 5th annual Collaboration Fest, Saturday March 31st, that will feature over 100 unique collaboration brews between Colorado breweries. WestFax Brewing Company, a local independent Colorado craft brewery, will do its part to commemorate and promote this statewide occasion by both participating in 3 collaboration brews at Collab Fest and hosting their own local beer-oriented events. Craft beer week runs from Saturday, March 31st   through the following Saturday, April 7th. WestFax has orchestrated a series of themed beer events that focus on everything from education, food pairing, gear, special releases, and – most prominently – Colorado Pint Night. Their upcoming events for the week are as follows:
Education – Monday, 4/2: A Guided Beer Tasting will be held at WestFax Brewing Company's taproom from 6:30-7:30PM. This tasting will be guided by their master brewer, Alex Stansbury, who has over 15 years of professional brewing experience. Attendees will get to taste four unique brews and have a Q&A with Alex. This guided tasting is meant to educate local craft beer lovers and give a thorough experience through tasting four distinct beer styles. Participants will also get ½ off one pint in the taproom, tickets are available online for $12 in advanced.
Food & Beer – Tuesday, 4/3: WestFax will be teaming up with new local artisan sandwich shop, Even Stevens. There will be multiple WestFax beers on draught paired with individual sandwiches and eats from 5-8PM. Even Stevens (who's mission gives $1 from every sandwich back to the local hungry community), will also be making a special "WestFax Philly Cheese Steak" made with beer cheese from WestFax's own Save The Pales, Pale Ale, as an extra special pairing. Live music and giveaways will also be a part of this local dinner event near Sloans Lake. Location: Even Stevens
Colorado Pint Night – Wednesday, 4/4: The Colorado Brewers Guild has designed a commemorative glass for the 2018 Colorado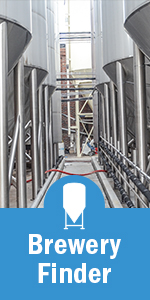 Pint Night. WestFax will be offering this pint glass for free on April 4th from 3-6PM with any pint purchase (while supplies last). $1 from each commemorative glass purchased will go towards the continuation and funding of the non-profit Colorado Brewer's Guild, which helps to promote the Colorado craft beer industry. They provide valuable information to Colorado beer lovers as well as advocate for breweries across the state.
Beer Gear – Thursday, 4/5: On this day, show your local brewery on West Colfax Ave. some love and get some in return! Wear your WestFax Brewing gear in the taproom and get $1 off your pints all day long. In addition, if you purchase a t-shirt, tank top, or hat, you'll get a free pint to enjoy as well.
New Beer Release – Friday, 4/6: In culmination of Colorado Craft Beer Week, WestFax will be releasing one of their special collaboration brews with Broken Compass Brewing (Breckenridge, CO) on Friday for craft beer lovers to enjoy. This beer, named Table Manners, is a Belgian Table Beer. What's inside this Belgian Table beer? It has pink peppercorns and is dry hopped with both Enigma and Summer hops. It's a very drinkable Belgian forward beer with a 4.4% ABV and an IBU of 10. This beer is described as highly approachable and those peppercorns will keep you coming back for more.
Help support the local Colorado craft beer industry and community by taking advantage of these special events, which both advance the industry's exposure and aid the Colorado Brewers Guild.
# # #
Find WestFax Brewing Company on:
Facebook: www.facebook.com/westfaxbrewingcompany/
Instagram: www.instagram.com/westfaxbrewing/
Twitter: https://twitter.com/WestFaxBrewing
Contact Info
Company: WestFax Brewing Company
Contact: Brian Haitz
Email: brian@westfaxbrewingcompany.com