In an extremely competitive and crowded craft beer industry, more and more breweries are looking for creative ways to grow their brand. Suddenly it is not good enough to just brew great beer, you have to build and market everything under the company branding umbrella, including individual beer labels. In most cases this can be a costly and somewhat of an uphill battle. That is where Shafer Print Shop's Craft Art for Craft Beer poster art program comes in.
What gave you the idea to start up this program?
"We noticed a sea change in how craft breweries are taking their beers to market." says Brady Shafer, owner of Shafer Print Shop. "There is a huge push towards creative product packaging and company branding. Within this creative push the artwork has become truly outstanding. So we wanted to take that creativity and apply it to our handcrafted poster art business." he adds.
Is this a relatively new idea?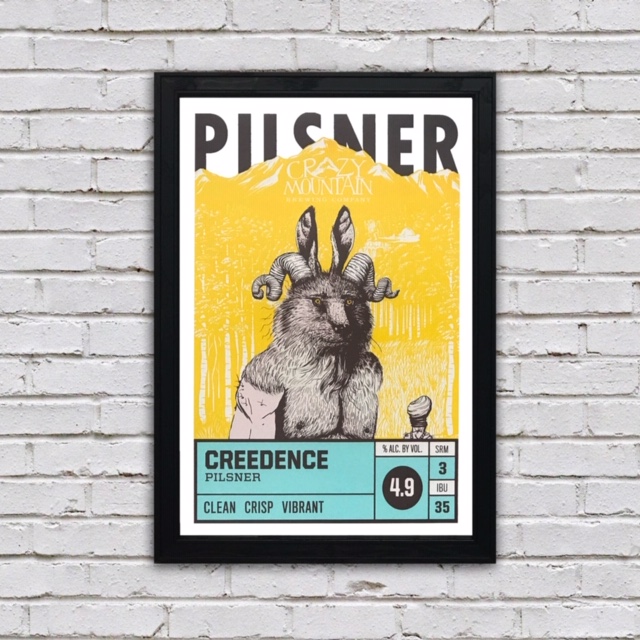 "When it comes to the craft beer industry it is, but artists have been screen printing gig posters for rock bands for decades." says Shafer. "We are applying that concept and creating custom art prints in a similar fashion using the breweries own logos and artwork to keep brand continuity."
This is a free program for the Breweries. Why did you make it free?
"We wanted to make it a win-win. By making it free to the breweries they get they get several benefits, including 10 free prints, no design or set up fees and free brand exposure. On our side we get to promote and sell the prints direct to consumers. This brings an enormous amount of retail customers to our website. We also provide a royalty on each poster sold, which we feel is a great way to reimburse the brewery for being allowed to sell their brand and tap into their current fan base."
You just launched this idea about a month ago, where do you see this program in the future?
"We would love to take this to the point where we have hundreds of craft beer posters on our website. This program will not only strengthen a brewery's brand with their current customer base but it could potentially introduce their brand to thousands and thousands of other craft beer enthusiasts from around the country. And we think there is great value in that."
Check out Shafer Print Shop's Craft Beer Posters today. For full details of their Craft Art for Craft Beer program click here.