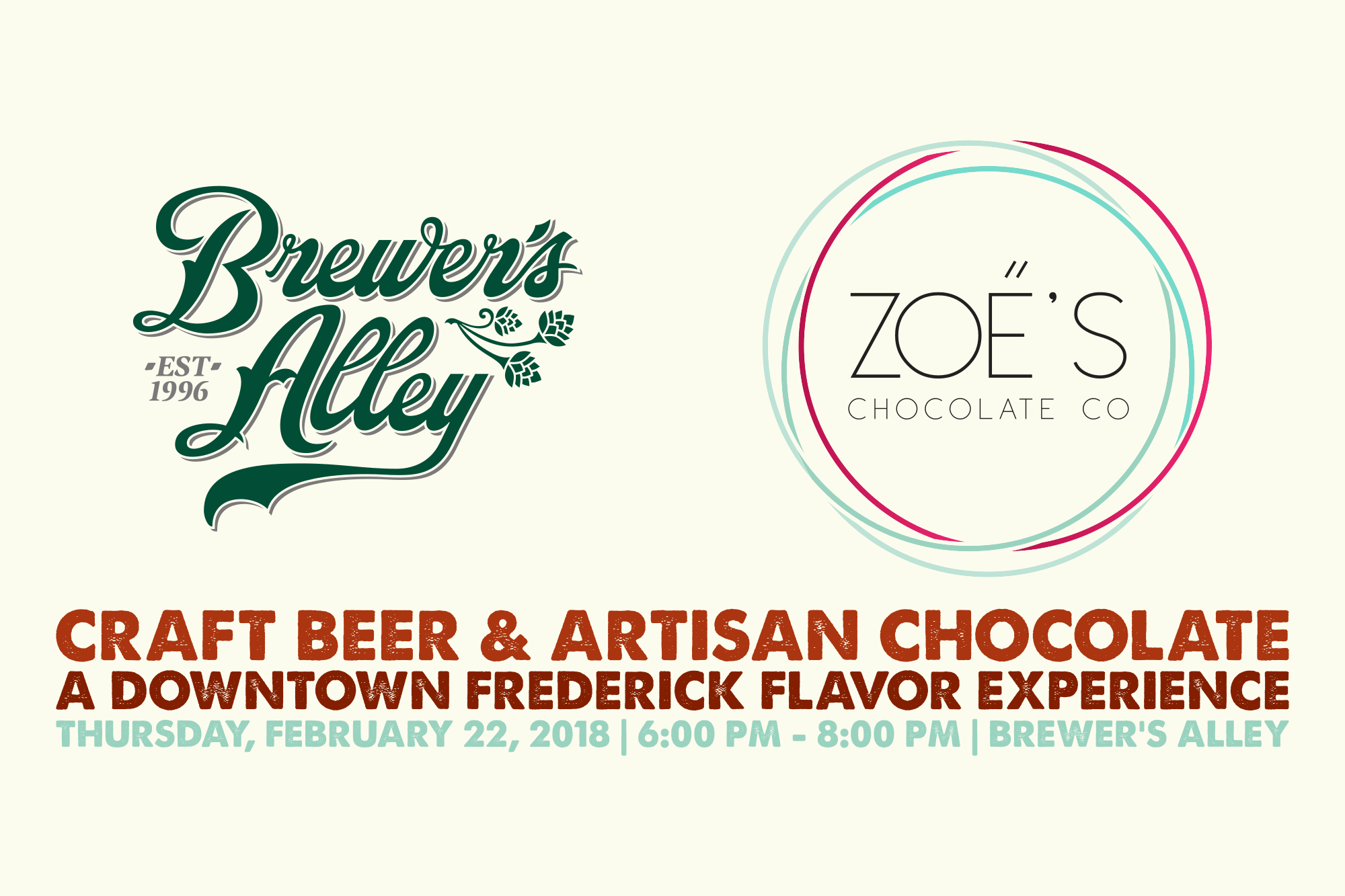 Brewer's Alley Presents Craft Beer and Chocolate Experience
Join us in the heart of Historic Downtown Frederick, Maryland on Thursday, February 22, 2018 to explore and celebrate the sensory depth offered by pairing beer and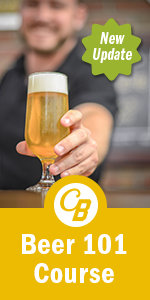 chocolate. This Craft Beer and Chocolate Tasting Event showcases five Brewer's Alley beers and six chocolates from Zoë's Chocolate Co.
Our Tasting Experience opens with a Welcome Pairing of Kölsch and Toasted Cinnamon Bar.
Brewmaster Tom Flores and Chocolatier Zoë Tsoukatos will lead a short discussion focused on the approaches used to build a menu of beer and chocolate. This discussion will feature three beer and chocolate pairings meant to whet the palate. To explore how hop bitterness impacts the flavor experience, a sneak peek release of Opera House Pale Ale pairs with tastes of Fleur de Sel Liquid Caramel and Mediterranean Crunch. More robust and malt-forward flavors in beer are noted by pairing Brickhouse Oatmeal Stout with samples of Caffe Chocolateand a Dark Cocoa Nib Chocolate. Finally, Two Loves Ale, brewed with cocoa powder and cocoa nibs from Zoë's Chocolates, is paired with an Apple Pie Chocolate.
The final portion of the Craft Beer & Artisan Chocolate Tasting Experience features three pairings of Brewer's Alley beer and chcoclate-inspired dishes created by Chef Joe Canlas. This portion of the event features taste-as-you-go pairings that allow you to explore suggested pairings at your own pace. The suggested parings for this portion include Beef and Chili Crostini paired with Brickhouse Oatmeal Stout, Braised Pork Belly paired with 2015 Release Blackfrost Barleywine, and Crispy Shrimp paired with Two Loves Ale.
Two ticket types are being offered for this event, click here to purchase yours today:
Event Ticket – $29 plus tax and grtauity, includes all event pairings
Chocolate Lover's Ticket – $35 plus tax and gratuity, includes all event pairings and a four-piece boxed chocolate selection to take home from Zoë's Chocolate Co.
Contact Info
Company: Brewer's Alley
Contact: James Bauckman
Email: promotions@brewers-alley.com