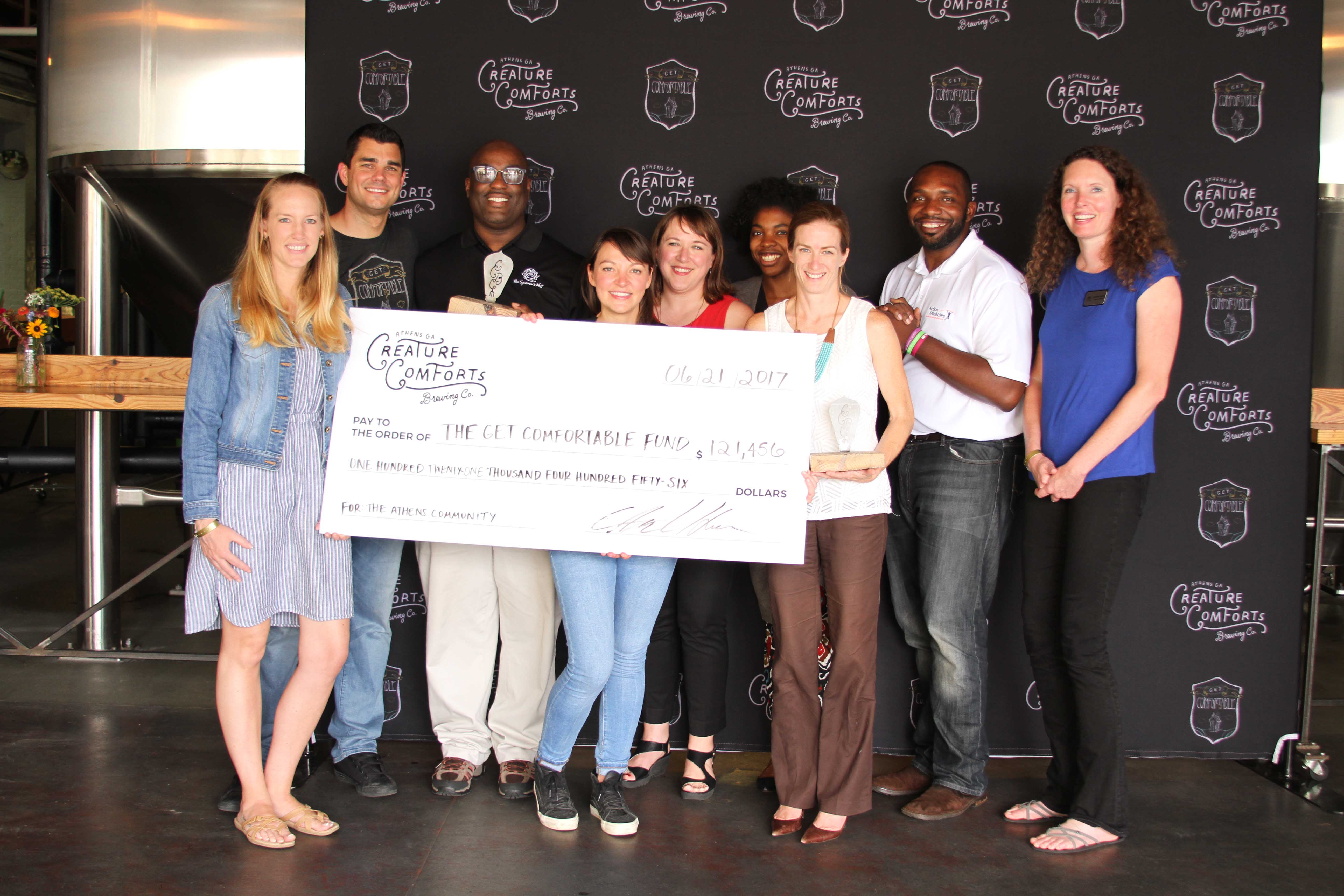 Creature Comforts 'Get Comfortable' Campaign Gives in a Big Way
Since opening its doors in 2014, Creature Comforts has strived for the Athens community to benefit as a result of the brewery operating there. With community as a driving pillar, the brewery created its Get Comfortable campaign in order to work alongside nonprofits in Athens targeting the community's greatest needs. During the campaign's third year, Creature Comforts generated more than $121,000 of value for Get Comfortable, surpassing its ambitious goal of $100,000.
Through the support of United Way of Northeast Georgia and an application process distributed to more than 200 nonprofits, five nonprofits were selected to highlight over the course of five months to raise awareness and funds to help fight hunger, homelessness and poverty in Athens. The following nonprofits were chosen as the Get Comfortable 2016-2017 partners: Action Ministries, The Ark, Athens Community Council on Aging, Athens Area Homeless Shelter and Sparrows Nest.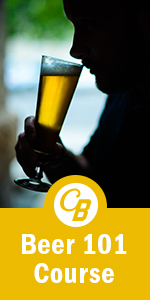 (VISIT: Find a U.S. Brewery)
The brewery has always dedicated Wednesdays to serve as "community days," by transforming typical brewery tours into community-driven tours. From November through April the focus is on its Get Comfortable program, where tour guests are provided with on-site volunteer opportunities to help hand-make household and shelter items, hygiene and cleaning kits, and more for those in need. 100-percent of Wednesday tour profits during the Get Comfortable season go to benefit the Get Comfortable fund that Creature Comforts established through the Athens Area Community Foundation. A group of students from the University of Georgia's Institute for Leadership Advancement Program were on-site at the brewery every Wednesday to assist with engagement with tour patrons and putting together the various kit projects.
Creature Comforts also created limited edition "Get Comfortable" merchandise and beers during the season, with all the profits from those items being donated to the fund. In addition, there were many retail partners, as well as Creature Comforts' distributor, Savannah Distributing, who donated all or a portion of their proceeds from the Get Comfortable beers back to the Get Comfortable fund.
"What our team and our partners have accomplished this year, in just our third year of running this program, is absolutely unbelievable," said Co-founder and CEO Chris Herron. "We are extremely proud to be in a community where we have strong leadership in the nonprofit sector, other engaged for-profit businesses, and motivated citizens. We look forward to continuing to work together to drive meaningful positive change in Athens."
The brewery celebrated its nonprofit partners and exceeding the campaign goal with a Get Comfortable Wrap-Up Celebration tour. At the tour, brewery founders presented the nonprofit partners with checks from the Get Comfortable fund in addition to honoring for-profit partners that helped in surpassing the campaign goal. For more information on Get Comfortable visit www.getcomfortableathens.com. For more information on Creature Comforts Brewing Co. visit www.creaturecomfortsbeer.com.
Contact Info
Contact: Emily Sabula
Email: curious@ccbeerco.com