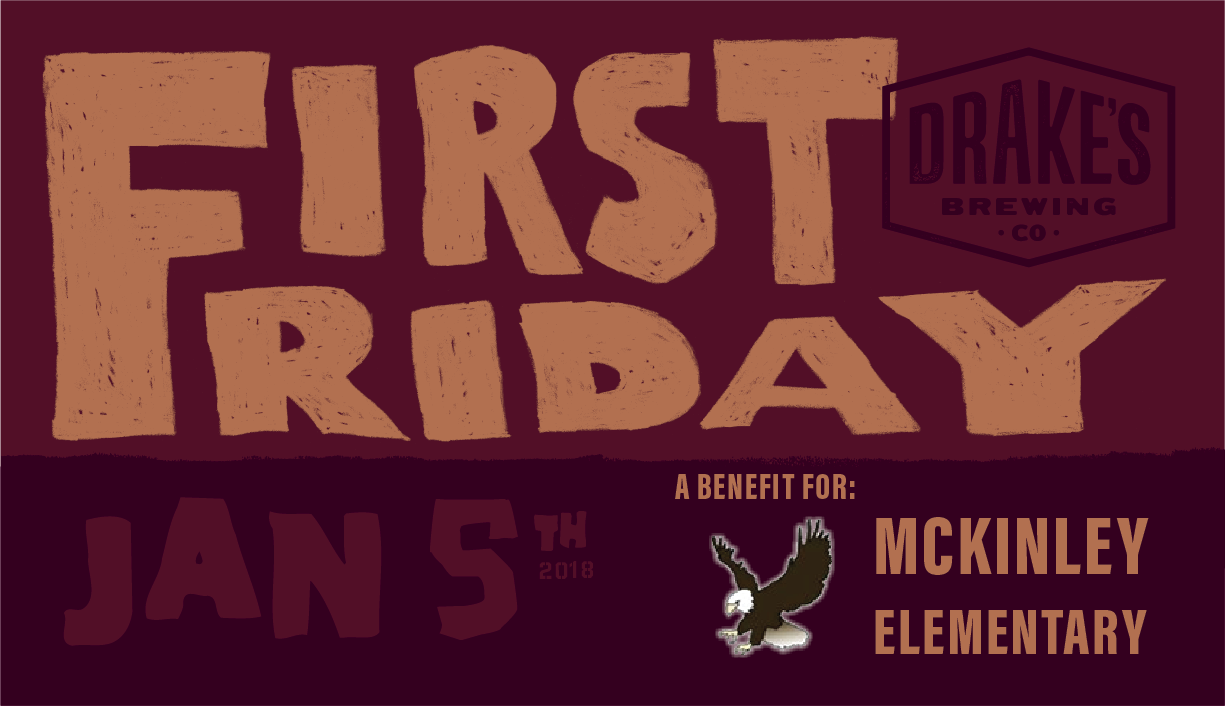 Drake's Brewing Announces First Friday Fundraiser Recipient for January
Friday, January 5th at 4pm, join McKinley Elementary School at Drake's Brewery in San Leandro for First Friday! Bring your family and friends to celebrate East Bay schools and education. All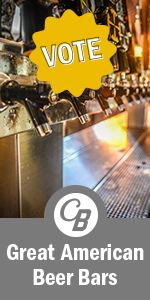 donations at the door and proceeds from beer sales will go towards McKinley Elementary's missions to support students academically and socially.
Entry to the event is based on a $5 (or more!) per person donation at the door. To drink, you must have a Drake's tasting glass which can be purchased at the event or brought from home if you already have one. $16 will get you a glass and 3 tokens for beers. Additional beer tokens can be purchased separately for $4 ea. Please park in the main West Gate Center lot, in front of Walmart & Home Depot, and walk back to the brewery. The event is 21 and over except children under 16 with their parents, but please leave your pets at home. Feel free to bring your own lawn chairs or other seating to make yourself comfortable (tail-gater style!), and enjoy an evening with Drake's Brewing and the local community to support funding McKinley Elementary!
About Drake's Brewing
Since 1989, Drake's has earned its reputation as a repository for excellent brewers and excellent beer. Lind departed San Leandro in 1998, but left his brewery in the hands of men and women who would earn countless medals at Great American Beer Fest, the World Beer Cup, the California State Fair, and many others. Over the years, the beers naturally moved from their roots in the English-style to being true West Coast style ales with an abundance of fresh Pacific Northwest hops, top quality malt, and a neutral California Ale yeast strain that allows the flavors and aromas of the top quality malts and hops to shine through and gives the beer a clean, dry finish. The people loved it all, and their increasing thirsts helped Drake's to grow tank by tank, year by year. Drake's Owners John Martin and Roy Kirkorian
In 2008, the life of the brewery came full circle. John Martin [the same man who walked with Lind through the empty tractor factory in 1989], with his business partner Roy Kirkorian, took over the brewery. With a stellar line up of brews, Drake's has grown in both production and distribution. We progressed from being available only within the Bay Area, to distribution throughout California. Drake's has become a staple of California's brewing community, with the time, trust, investment, and the community of people surrounding the brewery.
In 2011, the Drake's Barrel House Taproom opened in the shadow of the Brewhouse in San Leandro. The Barrel House serves as the tasting room and retail home of the brewery. All of Drake's core and limited brews, as well countless experimental or one-off batches can be found here, fresh on tap. Here, at what we affectionately call "DBH," our brewers regularly tip their elbow with the wider team of Drake's employees and guests who want to experience the brewery first hand. The Barrel House is so named for the hundreds of wine and spirit barrels that adorn the walls; conveniently, you can taste the latest batch of barrel aged brews that our Specialty Beer Program has prepared in eclectic, limited batches.
In 2015, we debuted the Drake's Dealership in Downtown Oakland. A project two years in the making, the Dealership was constructed [much like our brewery] in the shell of a former business, this time a Dodge Dealership and Repair Shop. The beer garden and full service restaurant was built largely by reclaimed and repurposed wood and steel from the former dealership's structure. Our Dealership, in a short amount of time, has become renowned for it's excellent food menu, regularly featuring locally sourced, farm fresh, and rare seasonal ingredients. The structure of the beer garden and bar area have also received acclaim for their beautiful industrial/urban design and style
As part of our company philosophy, we work to do good things with our great beer. The First Friday of every month we host a block party in our parking lot in honor of a local educational foundation or non-profit organization. The First Friday's are a throwback to the Friday BBQ's Lind would host with his friends and supporters, and we are proud to continue that tradition and support the East Bay Community that we call home. In 2016 we launched our Kick Back Program, where a portion of our proceeds for our Summer Limited release beer is donated to a local organization. Our first year, in cooperation with the East Bay Regional Parks District, was a resounding success, and we are looking forward to our partnership continuing in 2017.
Contact Info
Contact: Cherryland
Email: lauren@drakesbrewing.com