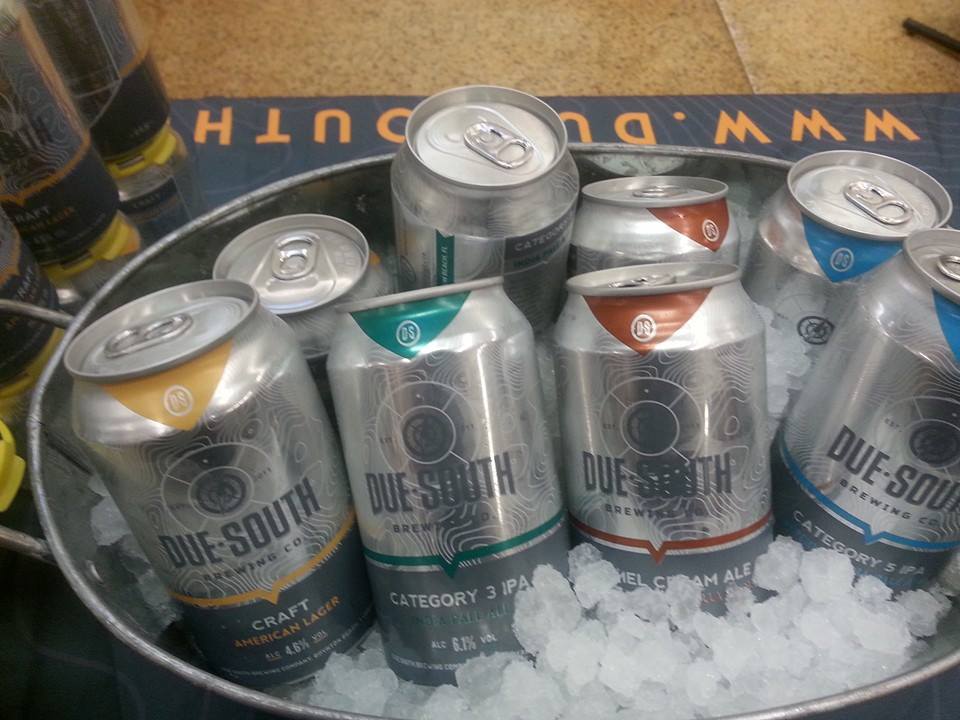 Due South Brewing Co. from Boynton Beach Florida is Now Distributed in Pennsylvania
Boynton Beach, FL – Due South Brewing Co. announces the expansion of its distribution footprint to Eastern Pennsylvania, including Philadelphia.  This is the first US state, other than its home state of Florida, where Due South Brewing Co. beer will be available since opening in 2012. Due South participated in events during Philly Beer Week 2015 and found the Philadelphia market and the surrounding area to be very supportive of the Due South brand and of the craft beer movement. The brewery has signed with Bella Vista Beer Distributors Inc. to manage distribution of both kegs and cans.
"The Philadelphia market attracted us for many reasons" said Mike Halker, President of Due South Brewing Co.  "We have people working at Due South from Philly.  We've met lots of folks from Pennsylvania in south Florida on vacation that really liked our beer so we thought we'd look into it.  When we participated in Philly Beer Week this year we knew right away this was something we wanted to be a part of.  We're really looking forward to working with the local retailers and contributing our part to an already thriving craft beer scene.
"The guys and gals behind Due South are doing all the right things and we couldn't be prouder being appointed Due South's wholesaler here in Eastern PA." said Jordan Fetfatzes, Vice President of Bella Vista Specialty Beer Wholesalers.  "We consider the state of Florida as one of the few hot-spots of the better beer universe and Due South is a major force for this happening.  Due South has helped Florida craft beer elevate to levels never seen before and we are excited to bring Due South up to our neck of the woods".
About Due South Brewing Co.
Due South Brewing Co. is a distributing brewery in Boynton Beach, FL.  Due South beers are currently available on draft and in cans in hundreds of bars, restaurants, and stores in Florida from Orlando to Key West. Additional distribution includes Eastern Pennsylvania, the Cayman Islands, and the Dominican Republic.  The Due South Brewing Co. tasting room & brewery opens to the public daily at noon except Monday when it is closed.
About Bella Vista Specialty Beer Distributors.
Started in 1984 by Marinos and Olimpia Fetfatzes, Bella Vista Specialty Beer Distributors has built a solid reputation in eastern PA by providing not only an unparalleled portfolio of beer far and wide, but also excellent customer service unmatched by many in the industry. Bella Vista is currently the only independent Specialty/Craft beer distributor in the city of Philadelphia. Bella Vista Specialty Beverage's strengths are attributed to the independent spirit and wealth of knowledge of it's entire staff. Bella Vista has been chosen by its peers and competitors Philadelphia's Best Beer Distributor 5 years running by the Philadelphia Beer Scene Magazine.
Contact Info
Company: Due South Brewing Co.
Contact: Mike
Email: mikej@duesouthbrewing.com