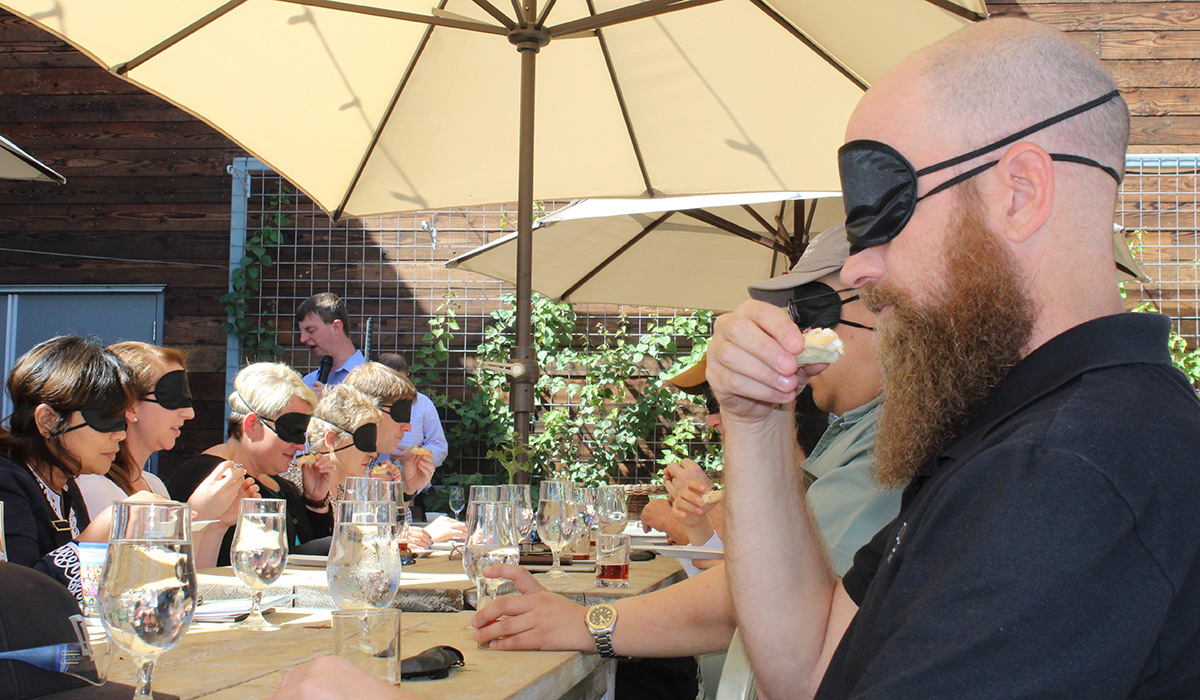 Blind Beer Tasting at Dust Bowl Brewing Helps Chefs Deepen Sensory Skills
No doubt, craft beer gets the senses going. After all, what's better than the sight, smell and taste of a good beer with a meal? Just ask Northern California's Dust Bowl Brewing Co. who took away the sense of sight to educate American Culinary Federation chefs at a unique tasting event.
"When you take away sight, you immediately remove all preconceived notions of what the beer and food should taste like. An entirely new appreciation is born in the way beer and food enhance each other when your eyes aren't doing all the work or allowing you to 'cheat,'" shares Brett Tate, founder of Dust Bowl Brewing Co.
(READ: 10 Beer and Food Pairings That Wow Craft Brewers)
"When you take away the sense of sight, you can really hone in on flavor and texture." Dr. Hoby Wedler
After months of collaboration, Dust Bowl Brewing Co. hosted a fascinating sensory tasting led by Dr. Hoby Wedler, a renowned pioneer in sensory design and co-founder of Senspoint Design. Blind since birth, Dr. Wedler teamed with brewmaster, Don Oliver, taproom chef, Abel Larios, and SupHerb Farms chef, Scott Adair to create four innovative pairings featuring ingredients from SupHerb Farms and signature beers from Dust Bowl Brewing. Here's a look at the pairing menu:
Oktoberfest + Crostini with ricotta, goat cheese and Tuscan tomato vinaigrette paste
The Beer IPA + Lemongrass chicken meatball with Indonesian style chili paste and Thai green curry with coconut
Therapist Imperial IPA + 50/50 sliders of half bacon and half beef with S'chug aioli
California Line Vanilla Blonde Ale + Basil and tarragon infused custard bread pudding with whipped topping and California Line syrup drizzle
Why should brewers care? The beer pairing movement in the culinary world is emerging with enthusiasm. It is being advocated not only by craft breweries but by key industry influencers.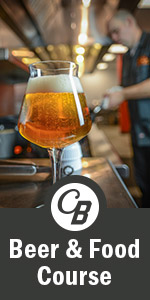 "Being cognizant of how the different flavor profiles impact the diner's experience is essential in menu development," says Dr. Wedler. "When you take away the sense of sight, you can really hone in on flavor and texture. My mission is to educate and develop a greater appreciation for the sensory experience of food and beverage. Partnering with Dust Bowl and SubHerb Farms allowed me a fantastic platform to educate chefs, giving them the tools to move beer and food forward and closer together."
(READ: Fall Seasonals: The History Behind the Nostalgic Season for Beer)
"It's exciting to be a catalyst in the beer pairing movement," continues Tate. "As a brewery, we're learning every day how to be more innovative and creative in connecting consumers with our brand and our beers. It's imperative to stay relevant."
Taste and flavor have always been essential features of beer. Now, more than ever, these components are being assessed against a new, colorful canvas of food.