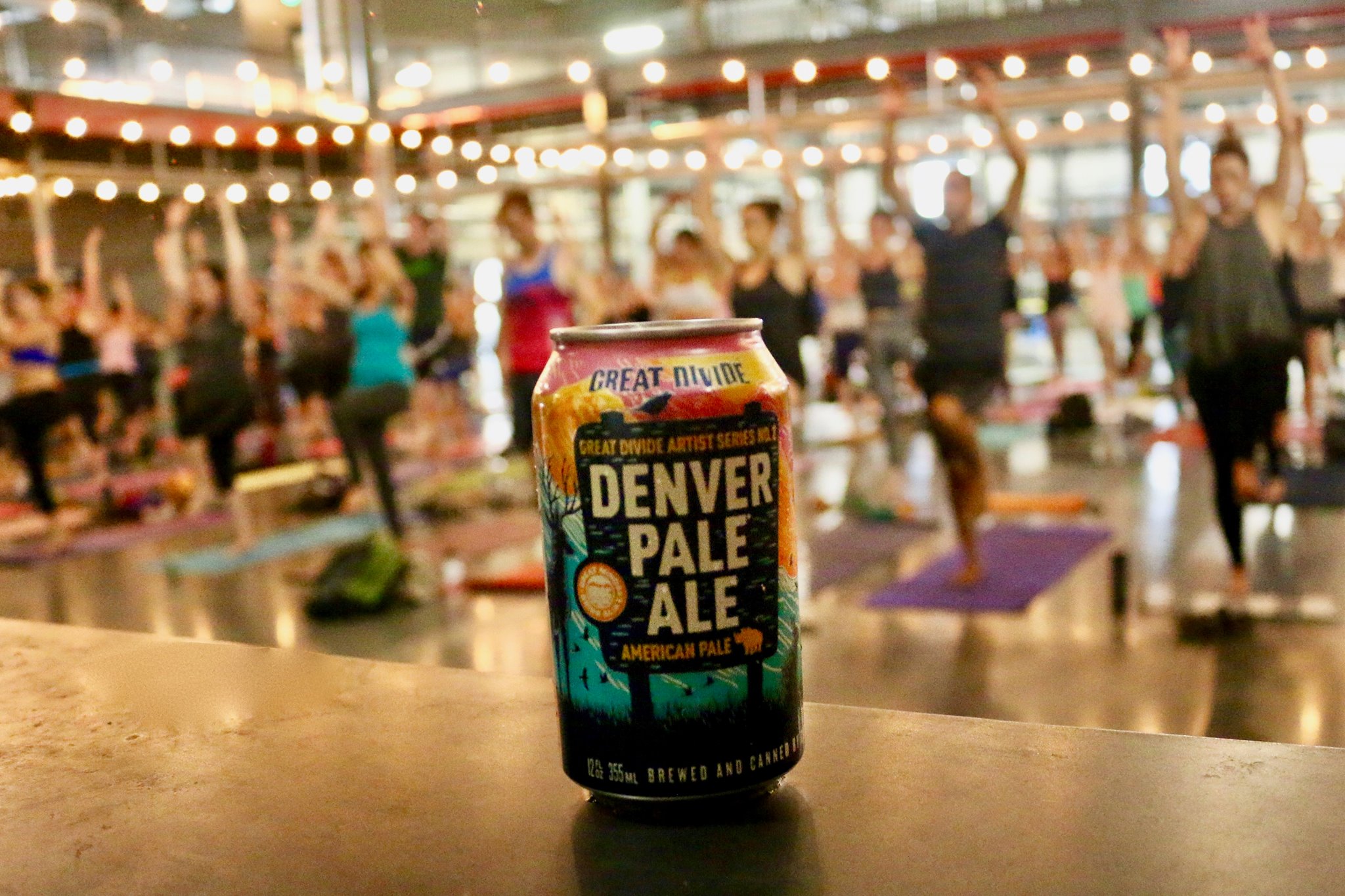 Great Divide Brewing Hoppy Yogis – GABF Special Edition
Join us for a special Great American Beer Festival edition of Hoppy Yogis sponsored by CorePower Yoga and Great Divide Brewing Co on October 4th, 2017.
Celebrate the merging of two Denver super-star communities in RiNo, while we honor two of our favorite things, beer and Yoga with a FREE yoga class!
In honor of the Great American Beer Festival, we are going all out for our October Hoppy Yogis event. This month we will have specialty beer offerings, beer-incorporated yoga poses and a food truck after class so you can hang and drink more beer post-yoga!
What to expect during class: Free class led by Kim of CPY RiNo, with extra hands-on adjustments from CPY Teachers, and live tunes to go with your flow. The yoga bar will be open before class at 5:15 and then will re-open immediately following class until 8:30.
(READ: New Belgium Brewing Asheville Earns Trio of LEED Certifications)
Come for just Yoga, come for Yoga and beer, or just come for beer! Bring your mat, a friend, and an open mind! Class is FREE! We've been blown away by the popularity of the event, so please make sure to arrive early (doors open at 5:15 pm) so that you can get a spot.
For those of you visiting from out of town, CorePower Yoga will be providing extra mats for yogis who didn't travel with their personal yoga mats!
Parking: If available, you can park in the employee parking only, past the chain link fence, and enter in through the side door, which will be open, and labeled for our community class. (Please do not enter through the Barrel Bar, you will have to go around!)
What to expect after class: Stick around in the yoga space after class for beers, a food truck, and tunes by DJ Sandwich!
PLEASE NOTE: This class takes place at the Great Divide location on Brighton BLVD., NOT at the original brewery at 22nd and Arapahoe. The locations are only a mile apart, so please consult the event address if you're unsure where to go!
Contact Info
Company: Lexa PR
Contact: Chea Franz
Email: chea@lexapr.com