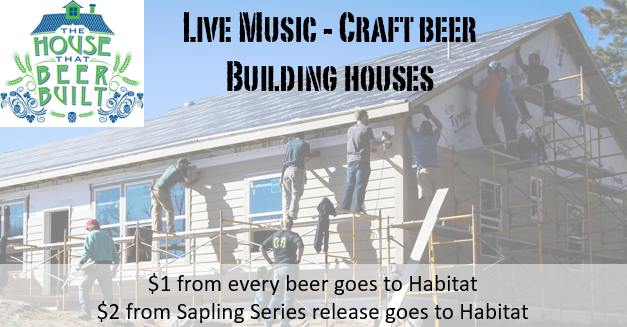 House That Beer Built Event at Woods Boss Brewing Company
Join Woods Boss Brewing Company on Thursday, June 21 from 5-10pm in support of The House That Beer Built, Habitat Denver.
Music: American Wild Hollow Courtney Rae Hermes and Brendan O'Brien have been playing together as a duo for years. They find their inspiration in traditional American music genres like bluegrass, jazz, folk, and swing. They play a mix of unique covers and toe-tapping originals, and are currently performing in the Denver area.
The House that Beer Built has an overall goal to raise $60,000 in 2018 through festival ticket sales and other promotional events over the summer taking place in each partner taproom. Brewery partners seek to give back to the community they serve by donating both time and resources to Habitat for Humanity. Breweries will host additional events throughout the summer to help reach the goal.
Contact Info
Company: Woods Boss Brewing Company
Contact: Chad Moore
Email: chad@woodsbossbrewing.com