Intrepid Sojourner to Host Jade Mountain Brewery as Part of Obscure Sojourns
DENVER, CO — The Intrepid Sojourner Beer Project™ will host Sean Guerrero, owner of Denver's upcoming Jade Mountain Brewing Company, in its taproom at 7:00 p.m.,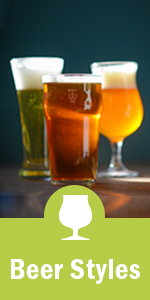 Monday, February 26, to speak about the craft beer business in China and serve free samples of Jade Mountain test brews as the latest in its bi-weekly "Obscure Sojourns" speaker series, co-hosted with Atlas Obscura Society's Denver chapter.
Intrepid Sojourner has worked closely with other startup breweries in the past, including brewing Dos Luces Brewery chicha recipes on contract to serve in its tasting room, hosting Dos Luces's founder, Judd Belstock, for an Obscure Sojourn talk, and hosting Guerrero to sample his brews and promote Jade Mountain at Intrepid Sojourner's Chinese New Year party earlier in February.
"We were just there – we understand the importance of help from other breweries when you're trying to get started," co-founder Ben Gettinger said. "This is such an incredibly friendly industry compared to others. We want to pay forward the help we received in an even greater way, helping in whatever unique ways we're able."
Guerrero will bring two Jade Mountain beers: Jasmine Lager, a rice lager with both sake and lager yeast; and the Gui Hua (sweet osmanthus flowers) Witbier, a Belgian-style wheat with Mandarin orange peel, a Sinophilic take on a standard wit ingredient.
Guerrero opened the first iteration of Jade Mountain in a small town in China, inside an old tea house; the vast array of exotic fruits, spices, and teas in China provided an incredible opportunity to craft interesting beers.
"It's also great working with Dos Luces and Jade Mountain because they have the same vision that we do: Bringing new kinds of beer to this crowded Denver brewery market, and, in particular, beers with international influences," Intrepid Sojourner cofounder and brewer Andrew Moore said.
The Intrepid Sojourner Beer Project™ opened May 20, 2017, at 925 W 8th Ave. in Denver's Art District on Santa Fe.
Contact Info
Company: The Intrepid Sojourner Beer Project
Contact: Ben Gettinger
Email: ben@sojournerbeers.com