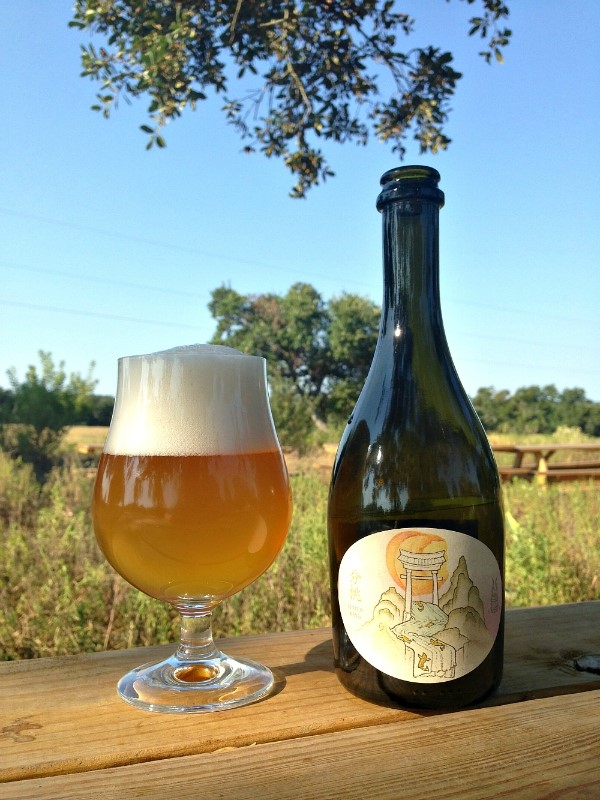 Jester King 分桃 (Fēn táo) Release
This Friday at 4pm at our tasting room we're releasing Jester King 分桃 (Fēn táo), our barrel-aged sour beer re-fermented with peaches from the Texas Hill Country!
Limit 2 bottles per customer per day. $16/500ml. Approximately 5,000 bottles are available.
In celebration of the release of 分桃 and the marriage equality ruling this summer, we're selling the rainbow barrel shirt seen in the photo. The shirt is $20 and 100% of the profit will be donated to Out Youth in Austin.