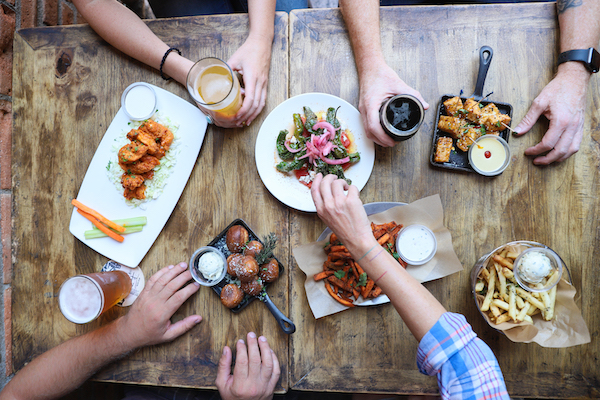 Karl Strauss Anaheim Presents Five-Course Beer Dinner On September 20
SAN DIEGO, CA— Fresh off their third anniversary in Anaheim, Karl Strauss Brewing Company is keeping the celebrations going with a five-course beer dinner on Friday, September 20 from 6:30 to 9 p.m. Located at the Anaheim location (2390 East Orangewood Ave. Anaheim, CA, 92806), this end-of-the-summer soiree is not your average backyard barbeque!
Starting with a meet and greet with Karl brewer Jarrod inside the brewery, followed by a decadent beer dinner where Jarrod and Chef Kevin guide you through a thoughtfully curated five-course menu that demonstrates the versatility and creativity of beer, this elevated dining experience would make any foodie and craft beer lover swoon.
"Not only are these beers complementary to each menu item, three of these beers are 2019 Great American Beer Festival entries, including our third anniversary Triple IPA and a Blackberry Kettle Sour, which has received rave reviews." says Jarrod Davis, brewer at Karl Strauss."In other words, these beers are the cream of the crop of what Karl's northern brewpubs have to offer."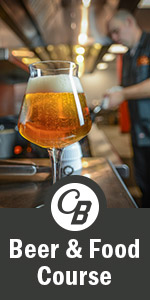 First Course: Munich-style Helles with Low Country Shrimp Boil, Jalapeno-Andouille Hushpuppies, Corn Pudding

Second Course: Fair Dinkum Australian Pale Ale with Fried Chicken Biscuit Sliders, Buttermilk-Cheddar Biscuit, Pickles, Slaw, Hot Honey

Third Course: Crazy Eyes Coffee Bock with Coffee Rubbed Wild Boar Ribs, Ancho BBQ Sauce, Sweet Potato Salad

Fourth Course: Triple Play Triple IPA with Whiskey Glazed Beef Brisket, Pork Belly Baked Beans, Crispy Okra

Fifth Course: That's My Jam Raspberry/Blackberry Kettle Sour with Rhubarb-Strawberry Pie: Whipped Brie
Tickets for this decadent event costs $65 per person, which includes a pre-dinner happy hour in the brewery with a 9-oz pour and a seat at the five-course beer pairing dinner.
For more information about the Karl Strauss beer dinner, contact Emily Hutto at coop@radcraftbeer.com.
ABOUT KARL STRAUSS BREWING COMPANY
Karl Strauss Brewing Company has been proudly independent since 1989, pioneering the craft beer scene with innovative and award-winning beer releases like Aurora Hoppyalis IPA, Queen of Tarts Dark Sour, and Boat Shoes Hazy IPA. For more information, visit www.karlstrauss.com or call the brewery at (858) 273-2739. Share it. Cheers.
Contact Info
Company: RadCraft
Contact: Emily Hutto
Email: coop@radcraftbeer.com