DURANGO, CO— Over the weekend, OG craft lager brewery Ska Brewing was awarded a gold medal for its Oktoberfest in the Vienna-Style Lager category at the 2018 Great American Beer Festival, but not without a little last-minute drama.
Ska listed their newly released Oktoberfest when filling out the original festival entry form, but were caught off-guard when it came time to ship the competition beers and they had none.  "The beer was so popular that we sold through it before we had a chance to hold any back to ship," said Kristen Muraro, Sales and Marketing Director at Ska. "I had to run to the liquor store to buy one of the last 6-packs in Durango to ship to the competition."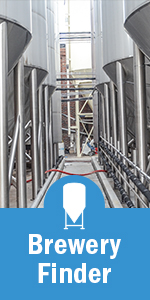 Ska's Oktoberfest is crafted with 100 percent German-sourced Munich and Vienna malts that impart nutty, bready, toasty flavors, all balanced by Noble hops.  It finishes clean and crisp. Ska are proud producers of Colorado's first craft lager in a can, Mexican Logger, and as Muraro notes, the Oktoberfest was a natural addition to Ska's portfolio; "this classic style really took hold in the Americas when German-speaking immigrants brought their recipes and brewing practices to Mexico in the mid-19th century."
Ska Oktoberfest is still available while supplies last on tap at the brewery's World Headquarters in Durango, and will return again for the fall season in 2019.
Contact Emily Hutto at coop@radcraftbeer.com for more information about Ska Brewing or their new, award-winning Oktoberfest craft lager.
ABOUT SKA BREWING
Based in Durango, Colorado, Ska Brewing was founded in 1995 and produces more than a dozen award-winning beers fueled with Ska music, and lots of it. Pioneers in the canned craft beer movement, Ska Brewing is known for an array of styles in 12 oz cans that include Mexican Logger, Modus Hoperandi, Pink Vapor Stew, and Rue B. Soho. For information (a lot of it), more music, and a good time, visit www.skabrewing.com.