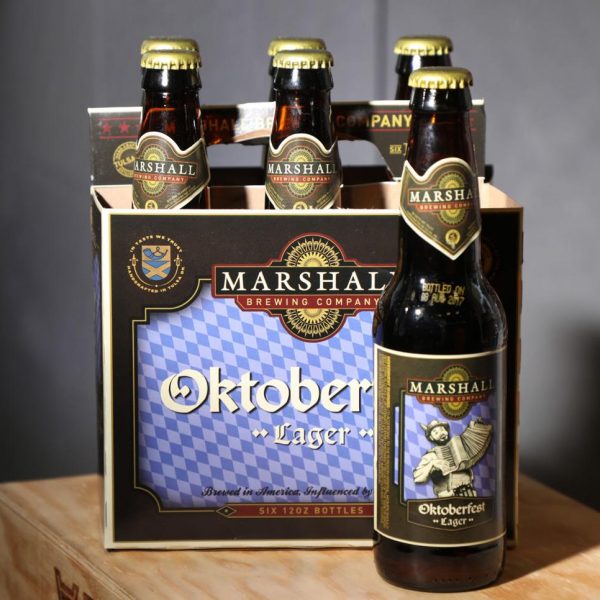 Marshall Brewing Announces Release of Oktoberfest
Tulsa, OK – Marshall Brewing Company, Tulsa's original craft brewery, announces the annual release of their famed Oktoberfest Lager. A celebration hosted by Fassler Hall, 304 S. Elgin, Tulsa, OK will be held Wednesday August 22, 2018 at 5:00 p.m.. Attendees will be treated to complimentary German-inspired snacks and invited to mingle with the Marshall Brewing team, including brewmaster and founder, Eric Marshall. All persons must be at least 21 to attend.
Oktoberfest will be available widely across Oklahoma in time for Labor Day weekend. Check your favorite liquor store for 6-packs beginning Thursday, August 23rd. Additionally, Oktoberfest Lager will be available across Oklahoma on draft at select locations.
Announcing Distributor Partners
Marshall Brewing Company is pleased to announce exclusive distribution partnerships in Oklahoma. With the changes provided by SQ 792 set to take effect October 1, 2018, Marshall Brewing has entered into partnerships with LDF Sales & Distributing to offer Marshall Brewing products in the following Northeast Oklahoma counties: Adair Cherokee Craig Creek Delaware Haskell Hughes Latimer LeFlore Mayes Macintosh Muskogee Nowata Okfuskee Okmulgee Osage Ottawa Pawnee Pittsburg Pontotoc Pushmataha Rogers Seminole Sequoyah Tulsa Wagoner Washington
Republic National Distributing Company has been selected to handle exclusive distribution in the following counties:
Alfalfa Asoka Beaver Beckham Blaine Bryan Caddy Canadian Carter Choctaw Cimarron Cleveland Coal Cotton Custer Dewey Ellis Garfield Garvin Grady Grant Greer Harmon Harper Jackson Jefferson Johnston Kay Kiowa Kingfisher Lincoln Logan Love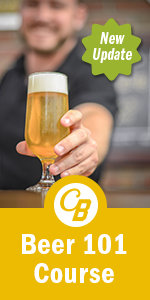 Major Marshall McClain McCurtain Mills Murray Noble Oklahoma Payne Pottawattomie Rogers Stephens Texas Tilman Washita Woods Woodward
"We are excited to announce exclusive partnerships for distribution in Oklahoma. Our ten years of selling craft beer in Oklahoma have given us particular insight into distribution and both LDF Sales & Distributing and Republic National Distributing Company have been leaders in helping craft beer grow its market share in our home state. Work has already begun to build inventories at our respective distributors and retailers can expect that LDF Sales & Distributing and Republic National Distributing will be ready to handle all of their needs starting with our popular seasonal release, Oktoberfest Lager. We look forward to a fruitful partnership as modernization takes effect October 1st," explained Wes Alexander, director of marketing and sales.
About Marshall Brewing Co.
Founded in 2008, by Tulsan Eric Marshall, Marshall Brewing Company is Tulsa's original production craft brewery. Marshall Brewing Company focuses on brewing full strength, hand crafted, top quality ales and lagers with seven year-round offerings including Atlas IPA, Sundown Wheat, This Land Lager, as well as seasonal and limited releases. Marshall Brewing has distribution in Oklahoma and Arkansas.
About LDF Sales & Distributing
Larry D. Fleming founded LDF Sales and Distributing, Inc. in 1983. An aggressive, high performance and fast growing company, LDF Sales & Distributing markets, sells and distributes Coors, Miller, Boulevard, Constellation, Red Bull and a full range of other beers and non-alcoholic beverages in Kansas and Oklahoma and is committed to success and long-term profitability by consistently exceeding customer expectations and being the Employer of Choice of "Choice" people.
About Republic National Distributing Co.
RNDC is the second largest distributor of premium wine and spirits in the United States with operations in Alabama, Arizona, Colorado, District of Columbia, Florida, Indiana, Kentucky, Louisiana, Maryland, Michigan, Mississippi, Nebraska, North Carolina, North Dakota, Ohio, Oklahoma, South Carolina, South Dakota, Texas, Virginia and West Virginia. RNDC employs more than 9,000 individuals nationwide. For more information about RNDC, visit www.rndc-usa.com.
###
Media Contact: Wes Alexander, Director of Sales Marshall Brewing Company Ph: (918) 740-1434, wes@marshallbrewing.com
Contact Info
Company: Marshall Brewing Co.
Contact: Wes Alexander
Email: wes@marshallbrewing.com