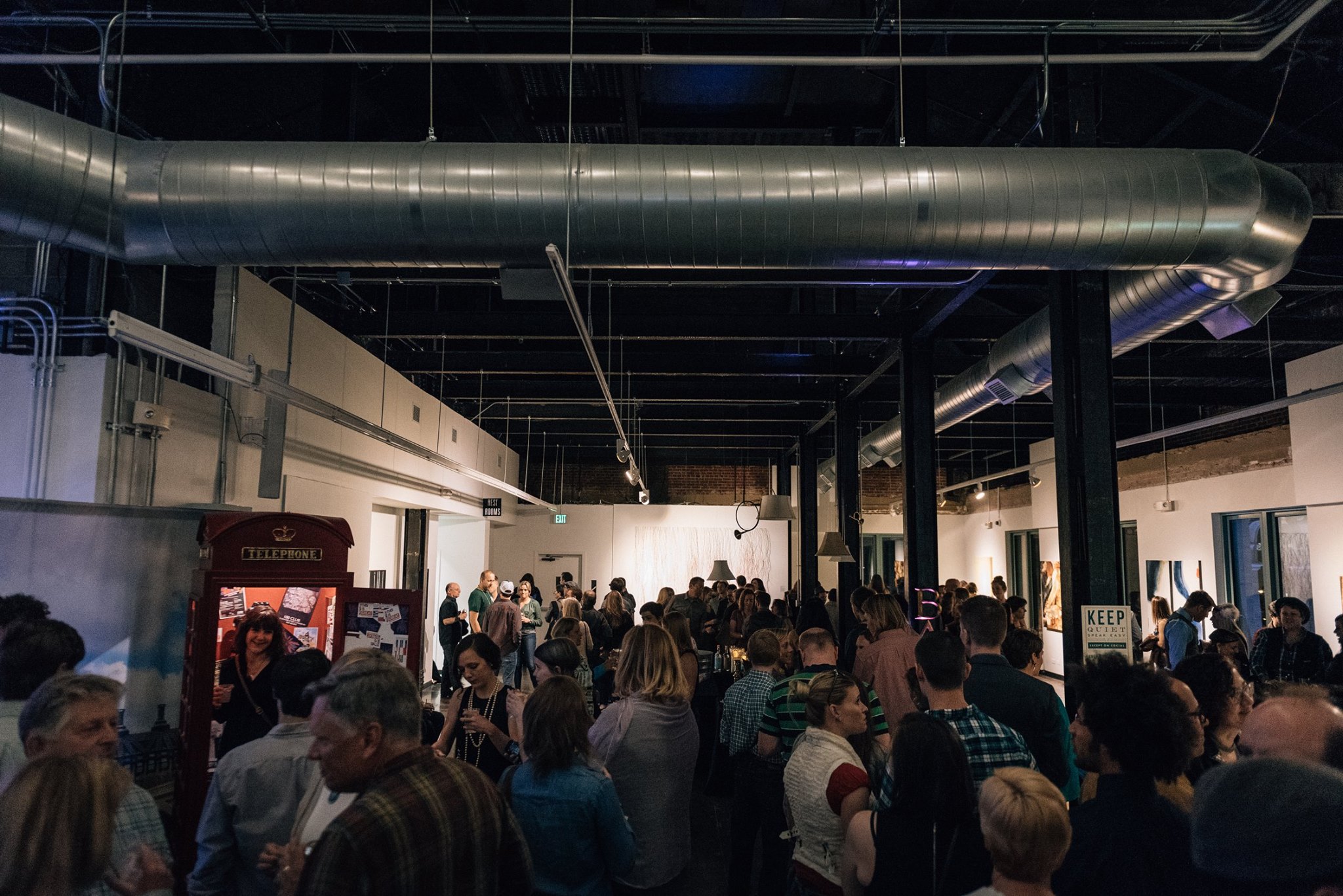 McNichols Project Event #2: The Wild West
An era of lawless westward expansion. The West was largely unexplored and full of rebellious characters and high stakes. Gold and land were up for grabs, and the saloon provided a social hub in the many booming towns popping up across the plains. The Wild West Project seeks to immerse guests in this era for a unique night at the McNichols Building.
Tickets are $30 per person. Guests receive a choice of western inspired cocktails or craft beers, along with live music, and art. Complimentary snacks will be available along with additional food for purchase from some of Denver's favorite food trucks.
Diversity in the Wild West: Buffalo Bill posters | 2nd floor
2017 marks the 100-year anniversary of William F. "Buffalo Bill" Cody's death in Denver. In honor of this centenary, Denver Arts & Venues highlights the diversity in his grandiose Wild West shows by borrowing from the poster collection of the Buffalo Bill Museum and Grave in Golden. Through his show Buffalo Bill, rightly or wrongly, has made an indelible imprint upon American history and culture. Buffalo Bill's Wild West shows were based upon Cody's own experiences as a white man growing up in the American West, and people saw "Indians" from his perspective. He advocated for equal rights, and ensured that American Indians and women were treated fairly and received the same pay as all other performers. The show eventually became one of the most popular traveling shows in the world, employing performers from every continent (except Antarctica).
The Partner
As one of the nation's premier historic preservation organizations, Historic Denver, Inc. protects the historic neighborhoods that make Denver unique. In the 1970s Denver's historic structures faced demolition in epic numbers.  In true pioneer spirit, a group of citizens created Historic Denver, Inc. just in time to save one of our city's most celebrated historic homes – that of "unsinkable" Molly Brown. Since then Historic Denver has been the leading voice for preservation through Advocacy, Education, and Technical Assistance.
Contact Info
Company: Lexa PR
Contact: Chea Franz
Email: chea@lexapr.com