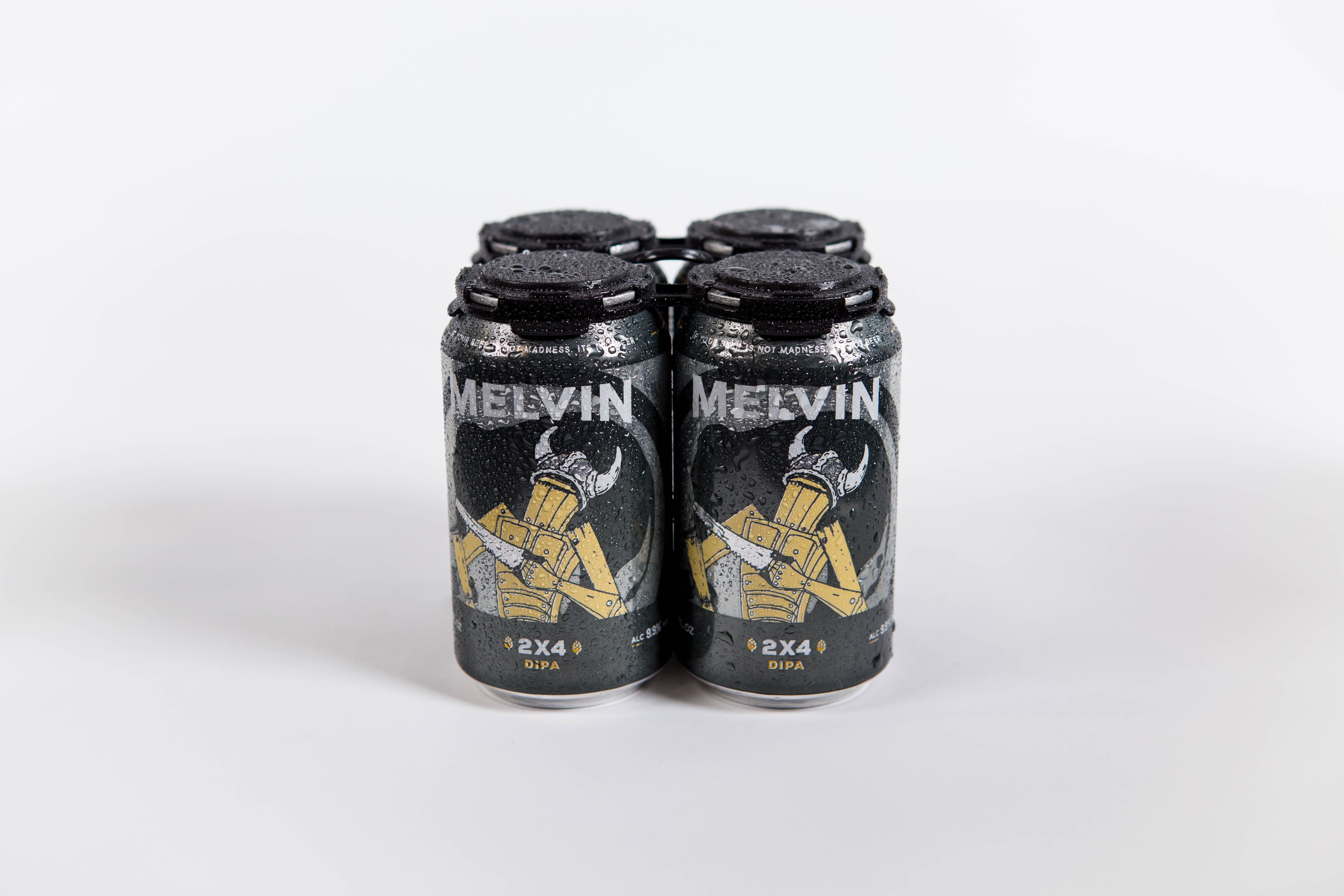 Melvin launches in Utah
August 2016 – Melvin Brewing, 2015 GABF Small Brewpub Brewer of the Year, has partnered with Utah Craft Beverages to bring its hop-centric beers to the Beehive State.
"It's really quaint that we are now sending 2×4 DIPA, Melvin IPA and Hubert MPA cans to Utah.  It feels like we are doing something that we will be punished for in the afterlife, but it gives us a tingly feeling and we can't stop.  Distributing beer to Utah, the lowest consumer of beer per capita in the US, is really a step in the right direction for Melvin and we can basically retire now", remarked Melvin co-founder Jeremy Tofte.
Melvin is another quality addition to the growing Utah Craft Beverages portfolio of beers. "Utah's craft beer scene is growing at an impressive rate" said Tim Hutter, Utah Craft CEO. "And with the addition of Melvin and its award winning brews, it's gotten much better."
2×4 DIPA, Melvin IPA and Hubert MPA are available in better craft beer bars and restaurants and are available for special order through the Utah DABC.
"Melvin Brewing – Barely Legal in Utah"
Contact Info
Company: Utah Craft Beverages
Contact: Tim Hutter
Email: utahcraft@gmail.com