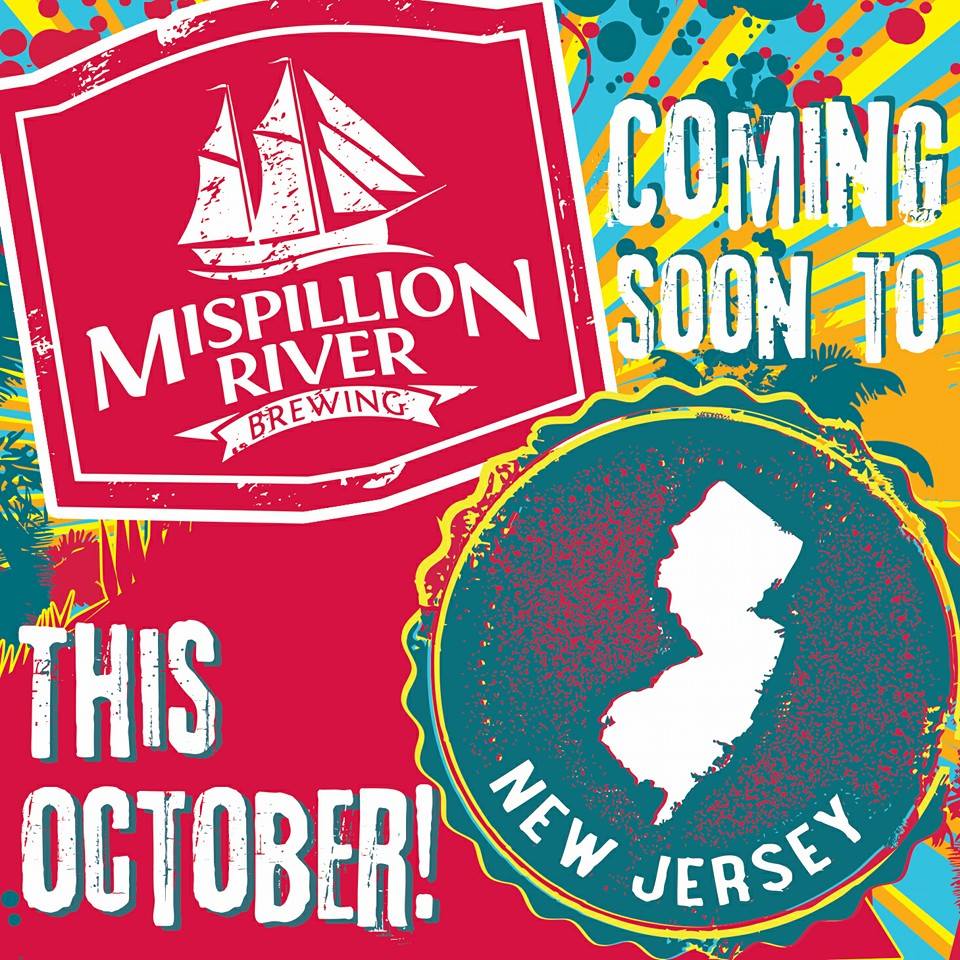 Mispillion River Brewing Begins New Jersey Distribution
Milford, DE – Mispillion River Brewing has signed a distribution agreement with Regal Imports, expanding the availability of their product line to New Jersey.
Mispillion selected Regal Imports, the distributors of the Southern Tier and Free Will Brewing brands, after months of research. The brewery's core brands, such as Reach Around IPA, Space Otter Pale Ale, Holy Crap Imperial Red Ale, and Blacke Tie Black IPA, have already been shipped to area retailers and small batch beers, such as Deathly Hallows Belgian Tripel will be made available as they are produced. This marks Mispillion's second distribution expansion.
El Presidente, Eric Williams, stated, "Visitors from New Jersey have been requesting our beers for many months. With the help of Regal, we have finally been able to get those beers into their home state."
Mispillion hosted its official kick-off event at the Gusto Grill in East Brunswick, New Jersey on October 7th and will be hosting additional pint nights and tap takeovers throughout the area.
###
Mispillion River Brewing aims to be recognized by its customers and the brewing industry for producing the highest quality craft beer. The brewery, located at 255 Mullett Run Street Milford, DE 19963, is open for samples, pints, and growler fills seven days a week.  For more information, visit mispillionriverbrewing.com
Contact Info
Company: Mispillion River Brewing
Contact: Lauren Bigelow
Email: lauren@mrbrewing.com