DENVER – Coming off of the success of their recent Collaboration Fest beer, I Can't Believe It's Butter, Molly's Spirits and New Image Brewing will release their second collaboration, Better Together, on June 14 at Molly's Spirits as well as at a release party at New Image Brewing.
"New Image has been a fantastic partner to work with, said Tony Doria, beer manager at Molly's Spirits. "They continue to push the envelope for developing innovative beers and have established themselves as a rising star in the industry in a short amount of time. Our creative energies aligned in such a way that a partnership for this project was only natural."
Better Together is an exploration of the hazy New England Style IPA. The collaboration beer utilizes the base beer from New Image's flagship IPA, Coriolis Effect, but the individual hop varietals were chosen from some of the brewery's most popular variants, which include Citra and Mosaic. At 6.5 percent ABV, Better Together is a juicy, citrus-forward beer with bright, floral and tropical notes. The result is a refreshingly smooth IPA that is best enjoyed fresh under the Colorado sun.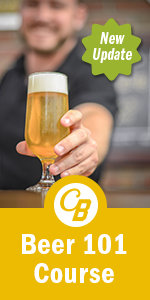 Inspired by a mutual desire to create a high quality beer, Molly's and New Image is also committed to give back to the community they serve. One dollar of every case sold of Better Together at Molly's will be donated by Molly's Spirits and matched by New Image to the Jefferson Center for Mental Health.
For Brandon Capps, founder of New Image, partnering with the resource and mental health center is especially meaningful.
"They've directly impacted my life with counseling services for stress, and I have met some amazing people working with the company," said Capps. "They're very professional and committed to what they do for our community and we're honored to partner with them."
Better Together will be available in six-packs at Molly's Spirits on June 8 while supplies last. On June 14, Molly's and New Image will host a Better Together release patio party at New Image's restaurant and brewery in Arvada at 6 p.m. The party will feature games and giveaways that riff on the concept of Better Together such as three-legged races and couples trivia.
About Molly's Spirits:
If you've been searching for your new go-to liquor store, look no further than Molly's Spirits – often touted as Colorado's most beautiful liquor store. Lofty recognition, right? We would challenge you to check it out and see if you agree! Molly's is located right off I-70 and Sheridan and sits around 30,000 sq ft. You would think it's just another big box warehouse liquor store, but walk inside and it feels just as intimate as your corner bottle shop. With an in-house cicerone and sommelier you won't find comparable customer service anywhere, this staff knows their stuff. Molly's has over 12,000 wines, beers & spirits to wet your whistle, with a huge focus on Colorado craft.
About New Image Brewing:
At New Image, we have united our love of brewing and with our desire to curate community by creating a brewpub with an emphasis on social dining. As a part of our commitment to positively impact the people we serve, we are dedicated to a cause that we care deeply about and that affects nearly everyone we come in contact with, the continued support of mental wellness. We strive to foster a sense of community in everything we do, to encourage open discussion among friends and family, and to invest in organizations that positively impact our community. We have experienced the impact of this kind of support in our own lives, and now we seek to scale the experience and to impact the community that we are honored to be a part of.