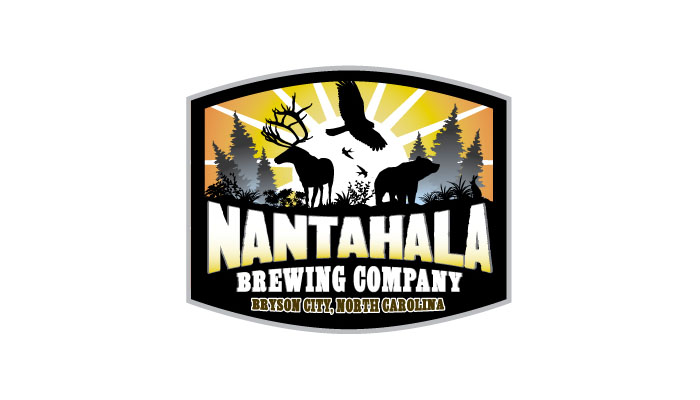 Nantahala Brewing Company to Launch Nashville, Tennessee
BRYSON CITY, NC – Beginning in mid-August, Nantahala Brewing Company will extend distribution of their award-winning beers to Nashville, Tennessee. Working with partners Lipman Brothers Distributing, Nantahala Brewing will host a series of tap takeovers and tastings across the city beginning Wednesday, August 17th.
Nantahala Brewing Company opened their doors in Bryson City, North Carolina in the late spring of 2010. A vacation destination for numerous surrounding cities, Bryson City boasts one of three entrances to the most visited National Park in the country, the Great Smoky Mountain National Park. Laying in the shadows of this national beauty, Nantahala Brewing provides handmade craft beer to the park's outdoor enthusiast visitors. Joe Rowland, co-owner of Nantahala Brewing Company, owned an outdoor outfitter prior to opening the brewery and has integrated his love of the outdoors and the National Park into the brewery.
"We see a lot of craft beer lovers who are also outdoor enthusiasts because of our proximity to the National Park and all its amenities: hiking, camping, world-class mountain biking and kayaking," said Rowland. "For years people visiting the south side of the park, where we are located, didn't understand that due to the North Carolina/Tennessee border that runs in the middle of the park, they couldn't get our beer on the north side of the Smokys. We are excited to finally be able to share our passion with those who live in Tennessee and love these protected lands as much as we do."
At the kickoff events, Nantahala Brewing will pour their award-winning flagship ales including: Noon Day IPA, a piney and citrusy IPA, awarded silver in the 2016 Carolina Championship of Beer, Little Tennessee Logger, a hop-forward, crisp lager, awarded the bronze in the 2016 Carolina Championship of Beer,  Bryson City Brown Ale, a light-bodied brown ale with notes of chocolate, awarded silver in 2016 Carolina Championship of Beer and the brewery's newest year-round selection, App Trail Xtra Pale Ale, a crisp and hoppy pale ale, also awarded a silver in the 2016 Carolina Championship of Beer.
In addition to the four year-round offerings, Nantahala Brewing will be pouring the following specialty beers at their launch events: Swallowtail Ale, a refreshing American wheat ale brewed with lemongrass and Citra hops and Deep Creek Wit, a low-alcohol Belgian ale brewed with grapefruit peel and coriander.
Nantahala's launch festivities will unfold as follows:
Wednesday, August 17th
4:30 pm — The Filling Station, East Nashville (904B Main Street), Tap Takeover
Thursday August 18th
5:30 pm — Jack Brown's Burger and Beer Joint, Germantown (1123 3rd Ave N) Tap Takeover
Friday, August 19th
5:00 pm –– Craft Brewed (2502 Franklin Pike) Featured Brewery
About Nantahala Brewing Co.
Founded in 2009, Nantahala Brewing Company creates award-winning  beers in the shadow of the Great Smoky Mountains National Park. A proud supporter of the Appalachian Trail Conservancy, Friends of the Smokies and Great Smoky Mountain Association, the brewery's beer, culture and vision are defined by the park's wild spaces and its untouched, natural water that flows from one of the purest, protected watersheds on the planet. Nantahala Brewing is known for such adventure-inspired flagships as Dirty Girl Blonde Ale, Noon Day IPA, App Trail Extra Pale Ale, and Bryson City Brown Ale. In addition, the brewery seasonally releases Little Tennessee Logger, 4-Foot Drop Pale Ale, Devil's Courthouse Belgian Golden Strong, 8-Foot Drop Double IPA,  Hellbender Hefeweizen, Rivers End Oktoberfest, Pattons Run Porter, Chocolate Covered Cherry Stout, Nantahala Pale Ale and Sticky Dog Stout and is known for their specialty Trail Magic series. These beers can be found in six packs and on draft in grocery stores and restaurants across North Carolina and Tennessee. For more information about the brewery, visit www.nantahalabrewing.com