New Belgium Brewing's Tour De Fat Coasts Back to Denver with Bikes, Beer, and Bemusement on August 25th
(Fort Collins, CO) New Belgium Brewing's 19th annual Tour de Fat will roll into Denver's Sculpture Park on August 25th, 2018, for a day packed full of festivities celebrating bikes, music, and beer. The party starts at noon with comedic acts, shenanigans, and of course, New Belgium Brews. This year combines many favorite past ensemble acts like Sedan Halen, The Handsome Little Devils, Daredevil Chicken, and KOLARS – plus our headlining act, Jamestown Revival.
"Our love for bikes runs deep at New Belgium, all the way back to our founding in Ft. Collins, Colorado," explained New Belgium Brewing spokesperson, Jesse Claeys. "Downtown Denver's Sculpture park is a great venue to celebrate Tour de Fat this August, and we hope everyone joins us in giving back to the Denver cycling community."
As with previous installments of the Tour de Fat, the event was designed to put the "fun" in fundraising, with proceeds from beer sales benefiting Bike Denver and the Denver Cruiser Ride.
Over the years, New Belgium's Tour de Fat has raised $664,062 for Denver non-profit organizations.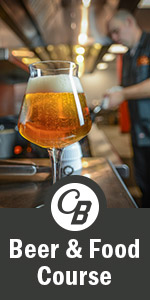 "The Denver community is important to all of us at New Belgium. We're looking forward to bringing the party back to our home state and enjoying the afternoon with our Denver friends," continued Claeys.
Date:
Saturday, August 25, 2018
Location:
Sculpture Park (1736 Speer Boulevard, Denver, CO)
Event Schedule:
12:00 p.m. – Doors open
12:30 p.m. – Fire Leopard
1:10 p.m. – Sputnik
1:30 p.m. – Slow Ride
2:00 p.m. – Talent Show
2:30 p.m. – KOLARS
3:10 p.m. – Dance Contest
3:45 p.m. – Jamestown Revival
5:00 p.m. – Event concludes. Thanks for coming, get home safe!
Performers and Acts:
This year combines many favorite past ensemble acts like Sputnik, Slow Ride and KOLARS, along with new and emerging musical talent from around the country.
Headline Act:
Jamestown Revival is an American folk/southern rock duo, Zach Chance and Jonathan Clay, childhood friends from Texas. Learn more about Jamestown Revival here: http://www.jamestownrevival.com/
Beneficiary:
The mission of Bike Denver is to transform bicycling in Denver. The funds generated from Tour de Fat are used to continue our advocacy, education and community engagement work to make Denver a better place for people on bikes. This includes being a leading member of Denver's Vision Zero Coalition to eliminate all traffic fatalities and severe injuries, while increasing safe, healthy, equitable mobility for all. More information can be found at www.bikedenver.org.
The team behind the Denver Cruiser Ride hopes to get people safely out on bikes, cruising the streets of Denver. The funds generated from Tour de Fat help offset the significant cost associated with hosting a weekly bike ride introduce people who are not cyclists to ride bikes and have fun. Learn more about the Denver Cruiser Ride at www.denvercruiserride.com.
Price:
Admission – $15 (children 12 & under are free)
All ages welcome, alcohol served to 21+ only
Media passes available (see media contact above)
Tickets available here: https://www.eventbrite.com/e/tour-de-fat-2018-denver-tickets-45525516044
About New Belgium Brewing New Belgium Brewing, makers of Fat Tire Amber Ale and a host of Belgian-inspired beers, is recognized as one of Outside Magazine's Best Places to Work, one of the Wall Street Journal's Best Small Businesses and tops Bicycling Magazine's Best Companies for Cyclists. The 100% employee-owned brewery is a Platinum-level Bicycle Friendly Business as designated by the League of American Bicyclists, one of World Blu's most democratic U.S. businesses, and a Certified B Corp. In addition to Fat Tire Amber Ale, New Belgium brews sixteen year-round beers: Citradelic Tangerine IPA, Fat Tire Belgian White, The Hemperor HPA, Voodoo Ranger IPA, Voodoo Ranger Imperial IPA, Voodoo Ranger 8 Hop Pale Ale, Voodoo Ranger Juicy Haze IPA, Sour Saison, Honey Orange Tripel, Dayblazer Easygoing Ale, Tartastic Fruit Beer Series, 1554 Black Lager, Bohemian Pilsner, Abbey Belgian Style Ale, Trippel and a gluten-reduced beer, Glutiny Pale Ale. To learn more, visit NewBelgium.com and follow the brewery on Facebook, Twitter or Instagram.
Contact Info
Company: Backbone Media
Contact: Lizzie Strazza
Email: lizzie.strazza@backbonemedia.net