New Orleans Funk Band Galactic To Headline Craft After Dark At The Craft Brewers Conference In San Antonio On April 21
SAN ANTONIO, TX— Hosted by Ska Fabricating, Ska Brewing, Wild Goose Filling, and presenting sponsor American Canning, Craft After Dark is an exclusive evening of live music, drinking and dancing for charity. This premiere event anchors the 2020 Craft Brewers Conference and BrewExpo America (CBC) in San Antonio Texas on Tuesday, April 21 at local venue The Rock Box.
Hailing from New Orleans, longstanding funk and jazz band Galactic will bring down the house with support from San Antonio's impressive pool of local talent.
Entry is free on a first-come, first-served basis to anyone with a Craft Brewers Conference badge or a sponsor-provided wrist band. Proceeds from this event will be donated to Plastic Oceans, a nonprofit organization raising awareness about plastic pollution to inspire a global movement to re-think our use of plastic.
Craft After Dark continues in the place of We Can Jam, a charity concert first hosted by Wild Goose–Meheen and Everybody's Brewing in 2015. The events held in 2015 and 2016 raised a combined $25,000 for Athletes for Cancer and Cathedral Kitchen. Since then, the event has continued raising tens of thousands of dollars for local charities while promoting the best of craft beverage producers in the cities that have hosted CBC.
To mark this occasion, Craft After Dark and Austin, TX's own Oasis Texas Brewing are joining forces to create a one-of-a-kind brew that pays homage to the event and the distinct flavors of Texas. An offshoot of the state's first Session IPA, this singular beer will be dry-hopped with Galaxy hops (a nod to the headlining band) and use 100% Texas-grown malt from Blacklands Malt.
In addition to Ska Brewing, Ska Fabricating and Wild Goose, sponsors of Craft After Dark include presenting sponsor American Canning, as well as Chart Inc, Filtec, Modular Conveyor, RadCraft and CMC Kuhnke. Beer and beverages sponsored by Blue Owl Brewing, Hops & Grain, Oasis Texas Brewing Company, Buffalo Bayou Brewing Company, Ska Brewing and Oh Hi Beverages.
For more information about Craft After Dark, contact Emily Hutto at coop@radcraftbeer.com.
ABOUT SKA FABRICATING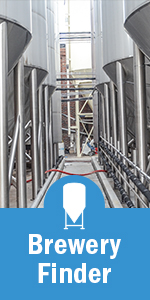 Founded by Ska Brewing Co-Owner Matt Vincent, Ska Fabricating automates packaging lines for craft businesses, specializing in depalletizers, palletizers, conveyance systems, rinsing, drying, fill detection and date coding products. With more than 800 customers worldwide, Ska Fab has the products and experience to help you increase your production while saving expense. Learn more at skafabricating.com.
ABOUT SKA BREWING
Based in Durango, Colorado, Ska Brewing was founded in 1995 and produces more than a dozen award-winning beers fueled with Ska music, and lots of it. Pioneers in the canned craft beer movement, Ska Brewing is known for an array of styles in 12 oz cans that include Mexican Logger, Modus Hoperandi, and Rue B. Soho. For information (a lot of it), more music, and a good time, visit skabrewing.com.
ABOUT WILD GOOSE CANNING
With decades of experience in brewing, canning, and bottling craft beverages, Wild Goose Filling Systems provides filling systems for beer, cider, kombucha, cannabis, wine, and other ready-to-drink beverages. Having pioneered the first craft canning and bottling systems on the market, Wild Goose systems have patented technology that maintains the highest quality levels for packaged beverages. Their expertise in engineering and focus on craft beverages sets them apart from other systems on the market. With unmatched efficiency, operational control and excellence in customer service, Wild Goose provides canning and bottling systems to thousands of customers around the globe. To find out more, visit wgcanning.com.
Contact Info
Company: RadCraft
Contact: Emily Hutto
Email: coop@radcraftbeer.com