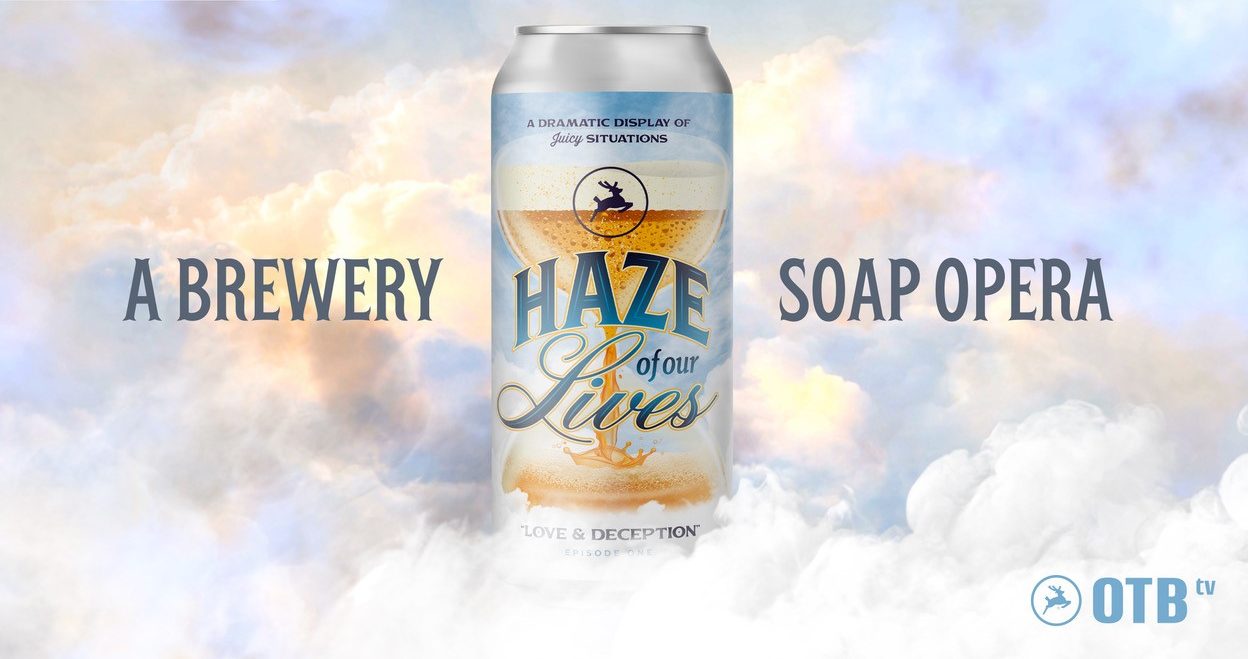 Old Town Brewing Debuts First in their Newest Series, "Haze of our Lives"
PORTLAND, OR – Old Town Brewing® (OTB®), a locally owned and operated Portland brewery, announced today their newest ongoing packaging series, Haze of our Lives, with the first beer (and video episode), "Love & Deception" Hazy IPA. This concept bridges Old Town's affinity for brewing award-winning beer alongside fun concept-driven videos. Each release under the Haze of our Lives series acts as a chapter, telling an ongoing story through a sequence of video and beer rollouts.
"We're always looking to challenge ourselves and do something different – sometimes it's brewing a mushroom ale, other times it's making a soap opera beer saga," said Old Town Brewing owner, Adam Milne. "I think the most rewarding part is seeing how far we can push things within the realities of a small, independently-run brewery. We're really operating on hidden talents and passion, and this series has only expanded on that." Milne said. "Everyone involved is part of our dedicated Old Town crew. There aren't any actors – it's two cooks, a bartender, the sales director, and owner."
Haze of our Lives (Full Episode)
Old Town has received recognition from the national brewing and marketing communities for their high quality beers and video promotions (totaling up over half of a million views throughout). In a market where it's difficult to find a voice, these videos have become a useful tool in an effort to differentiate Old Town's brand and provide a means of further engagements within the community, beyond beer.
"It's a snowball that turned into an avalanche. Once the name (Haze of our Lives) was thrown out there, there wasn't any stopping it." said Jordan Wilson the creative behind Old Town's designs and videos. "I don't think we've ever worked so hard on something so ridiculous, and I love that. That's the crux of this whole thing though – beer is meant to be fun. It's easy to lose sight of that, but making these videos is a welcomed reminder that at the end of the day, we're just a bunch of weirdos playing in a brewery."
About the Beer
"Love & Deception" Hazy IPA is the first release in Old Town's "Haze of our Lives" series.
Description: "A series of unexpected affairs and juicy characters embroil the contents of this beer. From flowering drama and bold finishes, to soft revelations of lingering bitterness, this interwoven basket of flavor will leave your palate perished in its fatal wake, and your loved ones asking…who did it?"
ABV: 6.3% Hops: Citra, Colombus, Simcoe Malts: 2 Row Pale, Pilsner, White Wheat
Media Kit: (Photos, beer images, label, etc)
Connect:
Adam Milne (Owner) | 503.756.1255 |adam@otbrewing.com