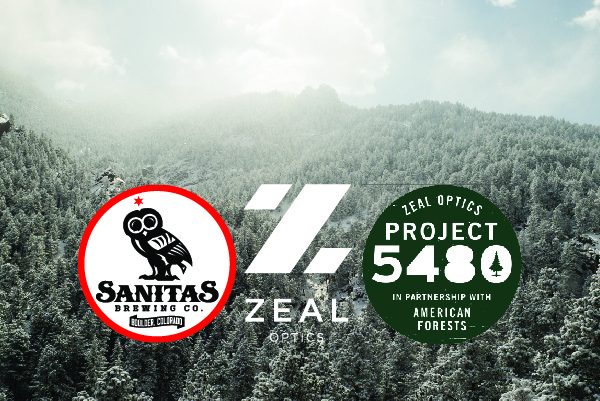 Boulder's Sanitas Brewing and Zeal Optics Invite You to Plant a Tree on Earth Day 2017
Come celebrate Earth Day with Sanitas Brewing Company and Zeal Optics. We will be featuring an extended list of "tree fruit beers" with our Cherry Saison making its seasonal return. There will be a corn hole tournament, tacos, t-shirt printing, and Zeal sunglasses for sale. All of the proceeds will be going to Project 5480, a tree planting initiative Zeal Optics created in conjunction with American Forests. They will be planting a tree for every pair of sunglasses sold and selling goggles at 30% off!
Zeal will be giving away a pair of shades to the corn hole winners and will also be doing a prize wheel to support American Forests. It's a dollar a spin (which is enough to plant a tree), and certain slots on the wheel give people a raffle ticket for the grand prize – a pair of shades, some American Forests swag, and "Beer for a Year" from Sanitas!
Contact Info
Company: Sanitas Brewing Company
Contact: Anna Cohen
Email: events@sanitasbrewing.com