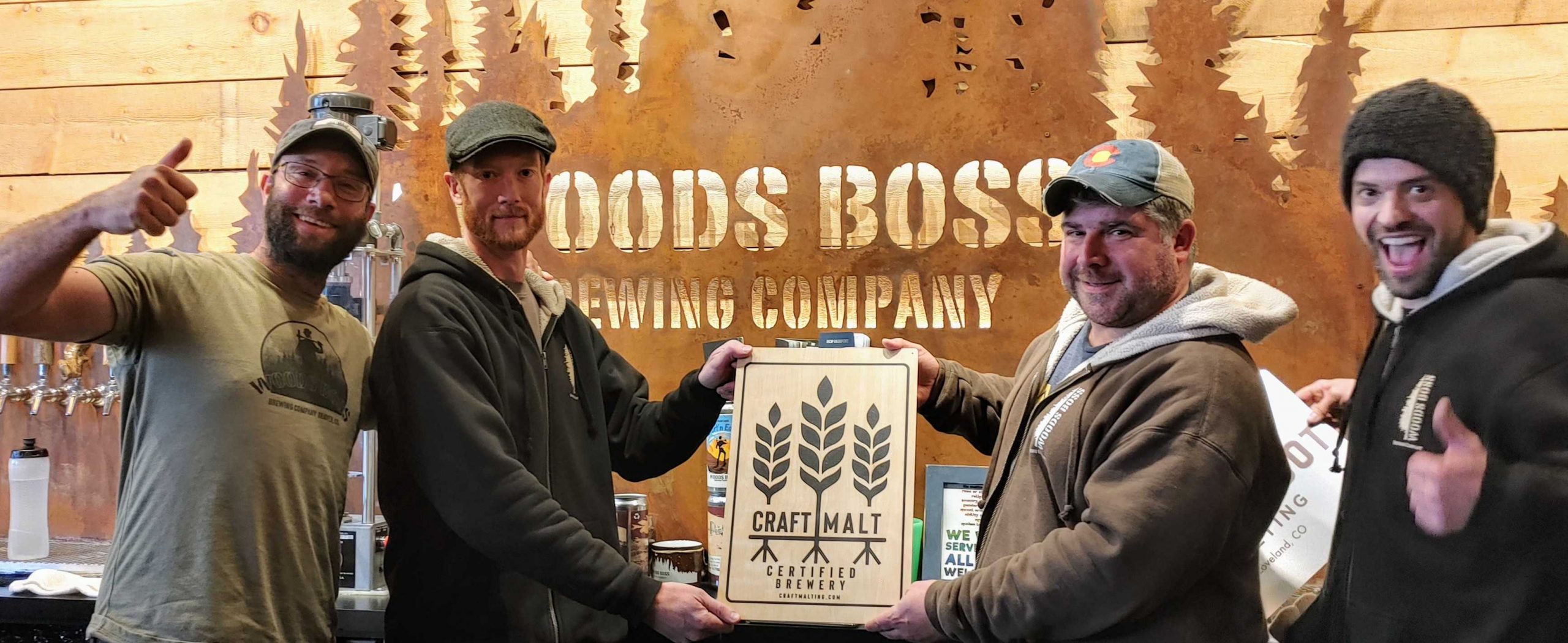 Root Shoot Malting Spearheads Craft Malt Seal In Colorado
LOVELAND, CO— As an advocate and Member Malthouse for the Craft Maltsters Guild's Craft Malt Certified Seal program, Root Shoot Malting is excited to announce Colorado's twelve new craft malt certified breweries.
City Star Brewing, Comrade Brewing, Grist Brewing, Iron Mule Brewery, Jagged Mountain Craft Brewery, Joyride Brewing, Launch Pad Brewery, Mockery Brewing, Station 26 Brewing Co., Timnath Beerwerks, Woods Boss Brewing Company, and Guanella Pass Brewing Co. are the newest Member Breweries in the Craft Malt Certified Seal program, which allows brewers and distillers to communicate their use of and support for distinctive, locally produced raw materials.
These breweries have demonstrated their commitment to locally grown and roasted barley by joining this membership program, and they're proud to do so. "We joined because we buy malt from Root Shoot Malting. It's important to support our local economy and a fellow manufacturer like ourselves," says David Lin, Chairman & Founder at Comrade Brewing in Denver. "We were impressed with their dedication to quality, along with their malting facility. Root Shoot helps differentiate our beer while meeting the customers' desire for local products."
Jordan Fink, Co-Founder and Head Brewer of another Denver brewery, Woods Boss Brewing, is another advocate for the Craft Malt Seal. "We have a deep and abiding commitment to sustainability, community, education, personal relationships and of course, making amazing beer," he says. "To that effect, we developed a partnership with Root Shoot Malting pretty much right out of the gate and at this point, almost all of our base malt is supplied by them. Given the opportunity to join the Craft Maltsters Guild and be able to showcase our participation through the use of the Seal was a no-brainer for us. It allows us to promote the folks who supply our grain, what they do, and showcase our beer all at the same time."
Another of the country's leading maltsters and craft malt membership crusaders, Riverbend Malt in Asheville, North Carolina, has also encouraged 12 breweries to join the Craft Malt Seal. Learn more about the Seal at craftmalting.com.
Contact Emily Hutto at hutto@radcraftbeer.com with media inquiries about Root Shoot Malting.
ABOUT ROOT SHOOT MALTING 
Root Shoot Malting's family of farmers grow, harvest and malt the finest grains to give brewers and distillers high-quality taste in every glass. Opened in 2016 on 1,500 acres of Olander Farms' irrigated land in Loveland, Colorado, Root Shoot harvests alfalfa, wheat, corn, rye, and barley. Root Shoot gives breweries and distilleries the ability to procure local, consistent and high quality craft products. Find this craft maltster online at rootshootmalting.com.
Contact Info
Company: RadCraft
Contact: Emily Hutto
Email: hutto@radcraftbeer.com