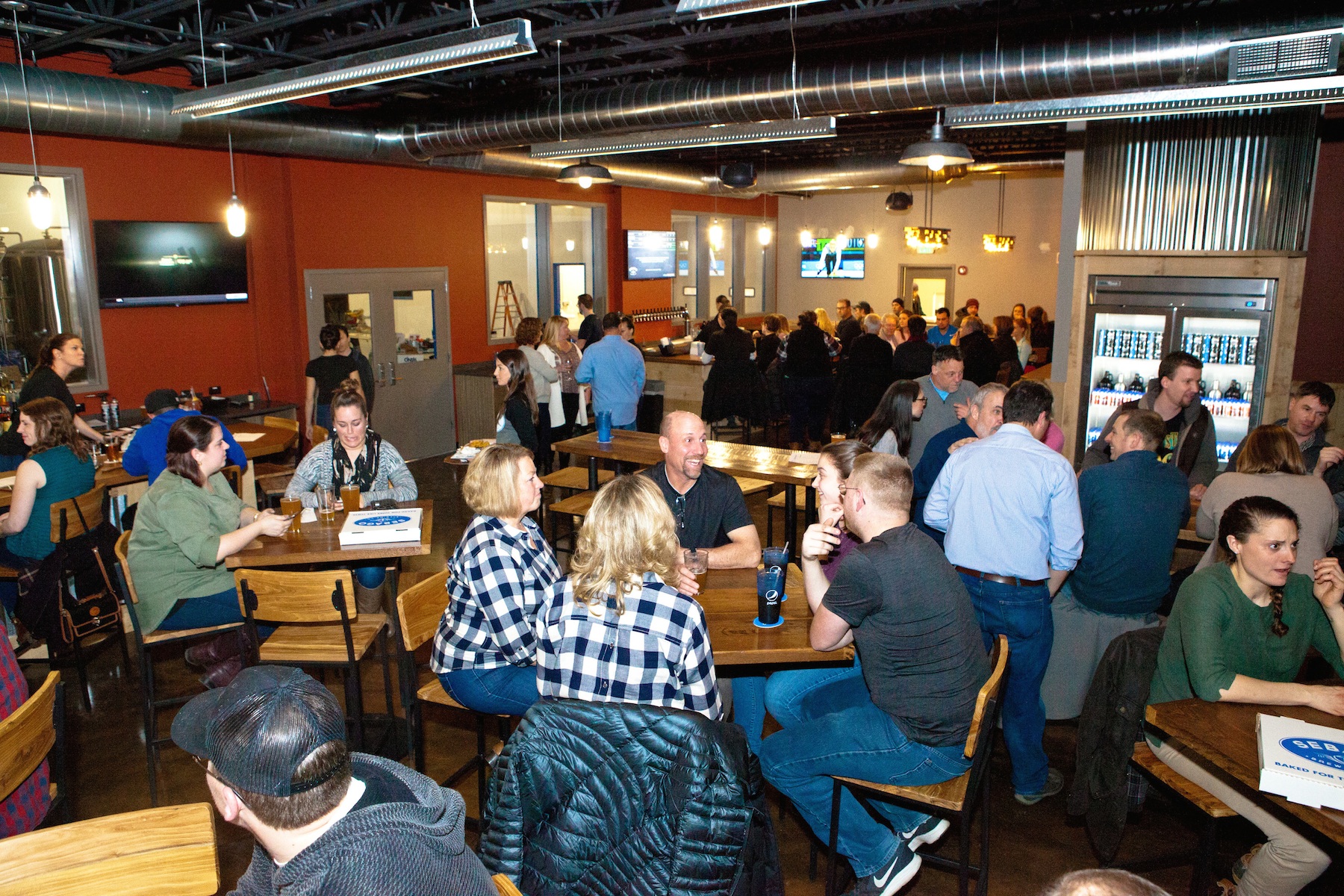 Sebago Brewing Opens New Destination Brewery in Gorham, Maine
Less than a year after breaking ground, Sebago Brewing Co. (SBC) opened its new destination brewery to the public today. Located on Lower Main Street in Gorham, the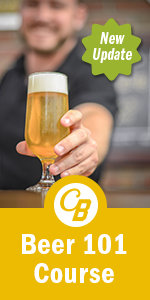 30,965-square-foot building is now home to SBC's brewery, tasting room and headquarters.
The new brewery has four times the capacity of their former facility and can brew 5,000 gallons of beer in four batches per day. The increased capacity will help keep up with demand – the company has been trending at over 24 percent growth.
In addition to the four vessel and 40 BBL brewhouse, Sebago will feature new pilot brewhouse with a 7-barrel mash tun, 5-barrel kettle. According to Tom Abercrombie, Brewmaster at SBC, the pilot system will give them the flexibility to do small batches for both R&D and for fun!
"We look forward to collaborating with all sorts of people from different areas of our own company, as well as with friends in the industry," said Abercrombie. "It will also allow us to make small batches for barrel aging, and ultimately blending, for unique beers we've never made before."
Scheduled tours of the new brewery will begin and end in the tasting room, which will eventually feature 16 taps of Sebago's standard, seasonal, and specialty brews. Along with beer samplers and flights, guests can enjoy wood fired pizza, sandwiches and entrees, all focused on locally sourced ingredients.
Sebago Brewing co-founders Kai Adams, Brad Monarch and Tim Haines are most excited about bringing the brewers and the public back together through the tasting room and brewery tours.
"Years ago as pub brewers, our customers were closer to the origin of production," said Adams, vice president of SBC. "Once again, the public can see the brewers, meet the people making it, drink it, and buy it fresh to go – all at the same location."
Currently, the destination brewery will be open Sunday-Wednesday from 11:00am-9:00pm, and Thursday-Saturday from 11:00am-10:00pm. There will be several free brewery tours every day, and visitors can sign up in the tasting room. Sebago Brewing Company continues to embrace change and innovation, but one thing has not changed: the beloved brewpub in the Gorham Village will remain a local favorite.
Contact Info
Company: Toderico Creative
Contact: Jen Boggs
Email: jen@toderico.com