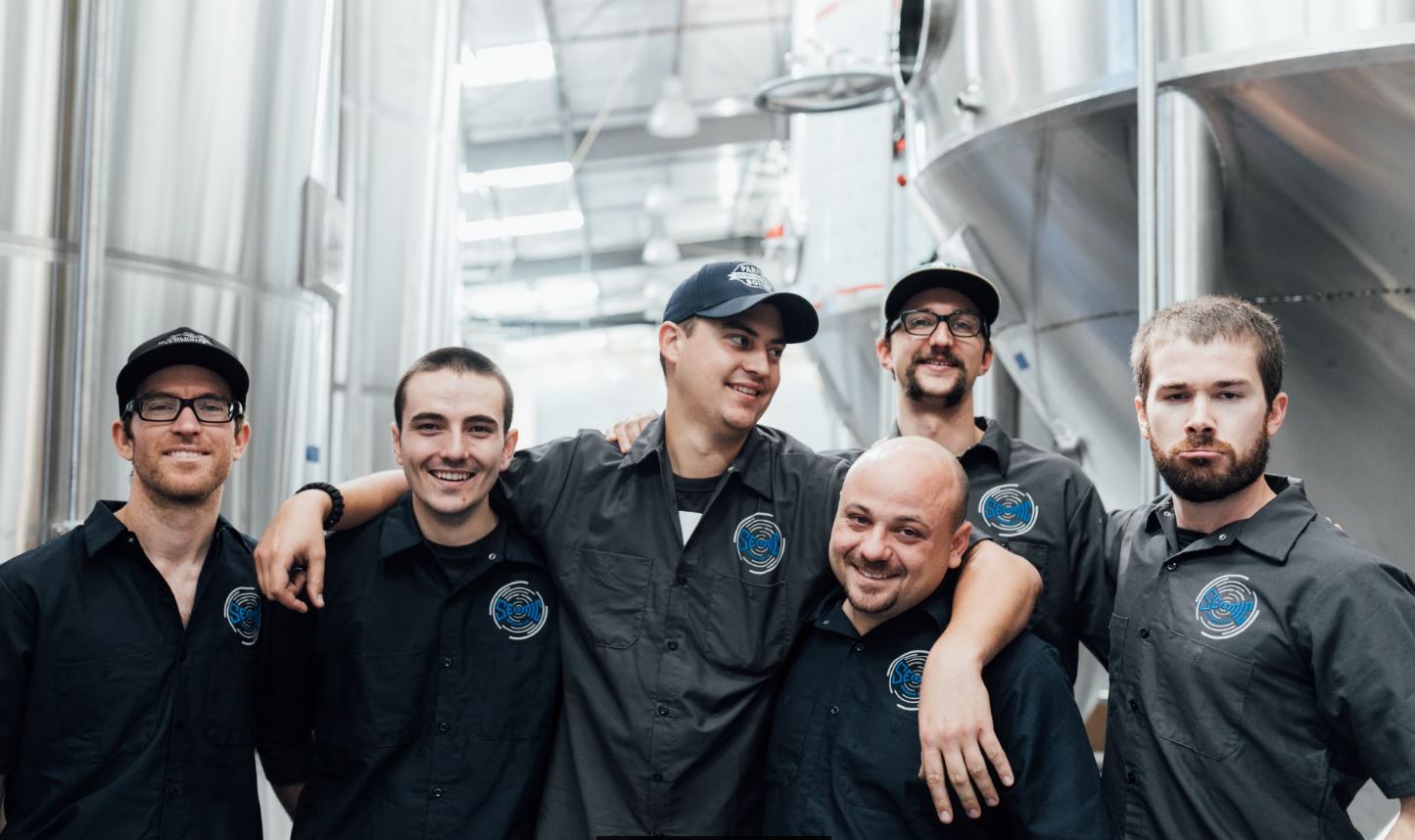 Seismic Brewing Company is Now on Tap in Nor Cal
Santa Rosa, California – After breaking ground on its state-of-the-art brewery 13 months ago, Seismic Brewing Company has officially launched, and the brewery will release its much-anticipated beers to the public just in time for Summer.  The initial styles released include a Kolsch Style Ale, a Pilsner, an OPA (Oat Pale Ale), and a limited supply of their IPA.  Seismic's beers will debut at several restaurants, craft beer bars, and venues across Sonoma County, and they will be on tap at BottleRock in Napa during the Memorial Day Weekend.  Seismic Brewing Company will be distributed by Eagle Distributing and DBI Beverage in select markets across Northern CA.
Seismic Brewing Company's Founder & President, Christopher Jackson, is the son of Jess Jackson, who founded Kendall-Jackson Winery 35 years ago.  Like his father, Christopher is an entrepreneur with a passion for developing artisan beverages of the highest quality, while simultaneously focusing on sustainable business practices.  Seismic Brewing Company is firmly rooted in these core values: Quality & Sustainability.
"The best brewers, while steeped in ritual and tradition, have always been at the forefront of technology and innovation.  This great heritage is reflected in the quality of our beer and the sustainability of our approach."  -Christopher Jackson
Christopher began Seismic Brewing Company with close friends Andy Hooper (formerly Director of Operations with Anderson Valley) and Patrick Delves (formerly with Bear Republic).  A Northern California native and product of Cal Poly & UC Davis's brewing school, Andy Hooper will be both Brewmaster and Director of Operations for Seismic.  Patrick, who befriended Christopher while studying at Santa Clara University, will spearhead Seismic Brewing Company's Sustainability and Logistics efforts.
 "We have one rule: create flavor profiles that change the way you think about beer." -Andy Hooper
Seismic's founding members recruited several respected peers to join the team and to help bring their dream to life.  Santa Rosa native and Firestone-Walker alum, Christian Toran, returned home to join Seismic as the head brewer.  Mike Spady, formerly with Drake's Brewing, moved from the East Bay to assume the role of Packaging Manager.  Ben Pedroni, who previously worked with Andy at Anderson Valley, is now the Quality Assurance and Control Manager for Seismic Brewing Company.
"Collectively, we are grateful for the inspiration and support shown to us by our fellow brewers and by our community over the past many months.  We are very excited to share our story and our beers with our friends and our neighbors.  Cheers!"  -The Seismic Brewing Team
About Seismic Brewing Company: Seismic Brewing Company was established in 2015 by friends who share a passion for high quality craft beer and a commitment to the principles of the craft beer movement.  Brewed and packaged in Santa Rosa, CA, we proudly serve our beers throughout Northern California.
Learn more at: www.seismicbrewingco.com or on Facebook @SeismicBrewing
Contact Info
Company: Seismic Brewing Company
Contact: Tom McGinty
Email: tmcginty@seismicbrewingco.com