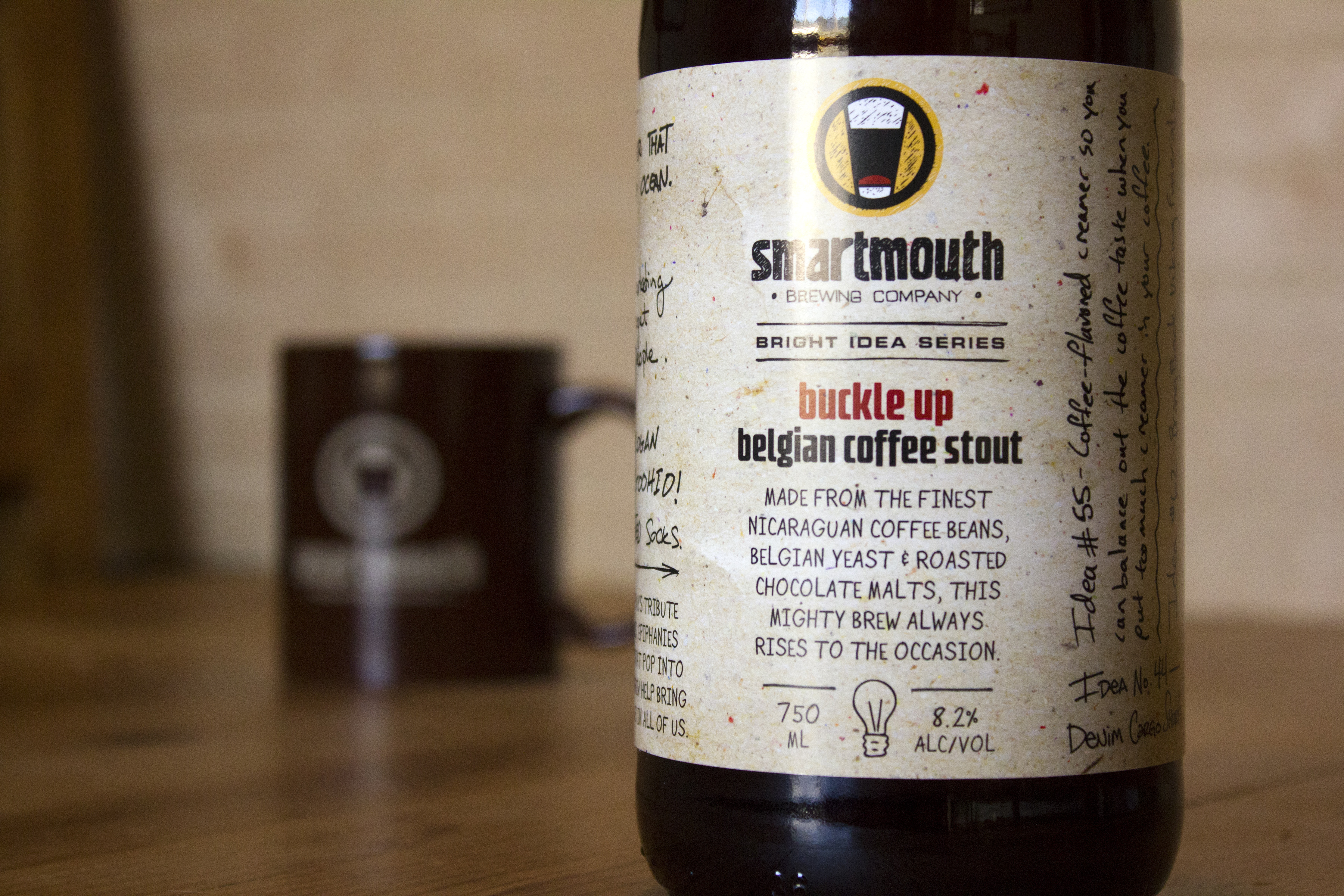 Smartmouth Brewing Releases New Bottle Series
In February 2016, Smartmouth released its first beer in 750ml bottles. President Porter Hardy states, "Smartmouth is committed to canning its flagship styles, however for smaller batches and limited release styles, 750 ml bottles are a great packaging vessel as they are easy to share and allow for limited runs of labels." These bottles will be big, bold and experimental beers with very limited distribution. Smartmouth will be releasing at least six limited styles in bottles in 2016.  Buckle Up Belgian Coffee Stout was the first bottle and was brewed in partnership with Shackleton Coffee, a local Chelsea-Norfolk specialty coffeeshop. Third Rail Tripel, making a comeback after receiving much fanfare last year, will be released on March 12.
We've named this bottle series the "Bright Idea" series, as a tribute to random thoughts and daydreams, much like the unique beers themselves. Each label includes quirky epiphanies or proposed new inventions, such as scented socks. We hope this beer series helps to bring out the bright ideas in others and we have even included an email address on our labels asking beer drinkers to submit their own.
Contact Info
Company: Smartmouth Brewing Co.
Contact: Matt Schneider
Email: matt@smartmouthbrewing.com