Station 26 Presents You'll Never Get Out of This Haze for Phish Dicks 2019
What: For the third year running, Station 26 Brewing Company will serve a Vermont-style hazy, hoppy beer to celebrate Phish Dicks weekend. You'll Never Get Out of This Haze will be available in four-packs of specially-designed 16oz cans in our taproom on each day of the weekend for you to take away for your Shakedown adventures. Four-packs are $16 each and are limited to one case per person. That should set ya.
This beer will also be on tap at the brewery for you to enjoy pre-show throughout the weekend with some live music and awesome local food trucks to boot.
SATURDAY: Rastasaurus, from 1:00 – 4:00 p.m. These guys have jammed on Station 26's patio each of the past two Phish Dicks celebrations, and they are stoked to have them back. Boogie on.
SUNDAY: Bottlerocket Hurricane, from 1:00 – 4:00 p.m. Bottlerocket mixes up classic Phish and Dead tunes (among other great covers) in an acoustic/bluegrass style. Perfect for a Sunday Funday.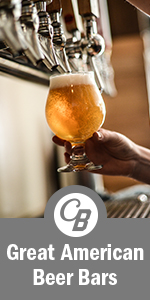 Tacos El Huequito Family Food Truck and Rest is your Friday food truck. Basic Kneads Pizza is slinging pies on Saturday, and Sunday will be The G Wagon Denver.
When: Phish Dicks. Labor Day Weekend. One of the brewery's favorite times of the year. Friday, August 30 through Sunday, September 1, 2019.
Where: Station 26 Brewing Company, 7045 E 38th Ave, Denver, CO 80207. Station 26 is a mere 8-minute drive from Dicks. The Park Hill neighborhood brewery opens at 11:00 a.m. each day on Friday, Saturday, and Sunday.
For more information about Station 26 Brewing Company, its love of Phish, or its shenanigans for Phish Dicks weekend 2019, contact Emily Hutto at hutto@radcraftbeer.com.
ABOUT STATION 26 BREWING CO.
Station 26 Brewing Co. brews craft beers in a 1960 fire station in Denver's Park Hill neighborhood. The brewery was founded in 2013 by Justin Baccary and friends. It's an ideal first stop for travelers coming from Denver International Airport. Find Station 26 online at www.station26brewing.co.
Contact Info
Company: RadCraft
Contact: Emily Hutto
Email: coop@radcraftbeer.com