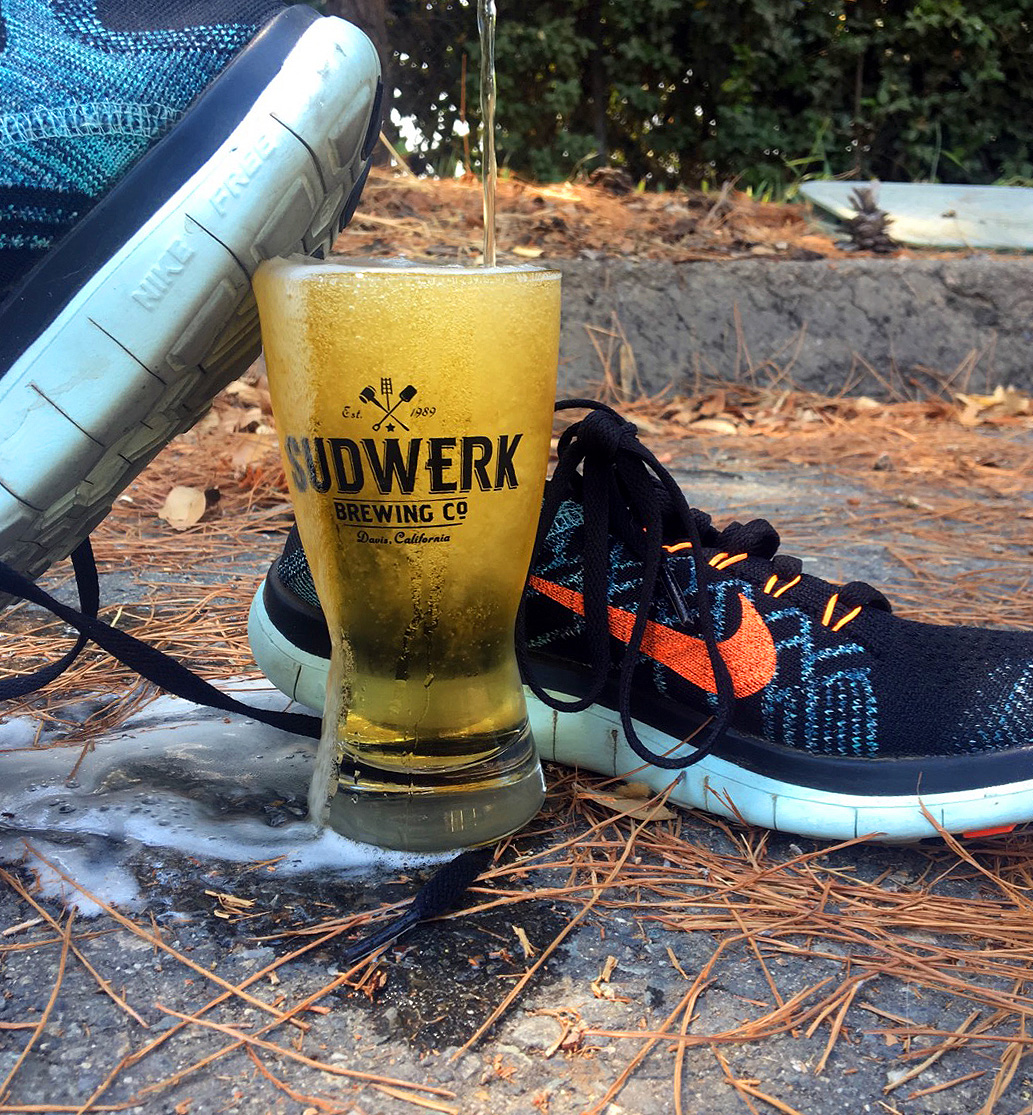 Sudwerk Brewing Co. Plans Davis Beer Race in August
DAVIS, Calif. — A new running group ‒ formed to celebrate the joys of exercise and beer ‒ plans the first Davis Beer Race on Sunday, Aug. 20 at Sudwerk Brewing Co.
Lagers for Joggers is a joint effort between the Golden Valley Harriers and Sudwerk Brewing Co. Its first race will be a 4.8-mile course through Davis greenbelts, rewarded by a pint of a specially brewed beer at the finish line. To match the course length, Sudwerk brewed the Beer Race Lager to achieve a refreshing 4.8 percent alcohol by volume.
(VISIT: Find a U.S. Craft Brewery)
Participants will meet at the Sudwerk Dock Store, 2001 Second St., Davis, Calif. Registration is $20 in advance or $22 at the door. The entry fee includes the race and your first beverage. The first 120 runners will receive a commemorative bottle opener. There also will be a free, 1-mile Kids' Fun Run. All proceeds from the event will go to high school cross country and track programs in Davis, Woodland and Dixon, to send students to championship meets.
Advanced registration is available at the Sudwerk Dock Store, Fleet Feet Davis, 615 Second St., or online.
Cristina Ramirez, GVH president, is excited about the first major event for Lagers for Joggers. The Golden Valley Harriers hosted an annual Labor Day Race in Davis up until 2016. "We decided not to do it this year. But we still wanted a community event." The unusual length (4.8 miles) makes it "a fun event, with a PR (personal record) for everyone," and gives runners something to train for in August, she said. For those seeking a 5K qualifying time, the course will be clearly marked and timed.
Modeled after some similar groups in the Sacramento and Bay areas, Lagers for Joggers promotes fitness and running in the community, especially among those who enjoy beer. "We're trying to reach out to those who are not necessarily the competitive runners ‒ those who want to try a low-key run."
(TRAVEL: Your Guide to Michigan's Independent Breweries and Beer)
It meets the first Friday of each month, at 6 p.m. at the Sudwerk Dock Store. The free, monthly runs are 1 to 3 miles, often with themes, coordinated with Sudwerk and a food truck. Golden Valley Harriers members are there to offer support and encouragement, even to beginners.
"Our main goal is to reach out to the community, so they know what GVH is, and to help our local brewery," Ramirez said.
"We would just really like the community to come out and support the local groups here," she said of the race. "You can even walk. Bring your dogs and kids. We just want to promote fitness to all levels, with a family-friendly event that's affordable."
Kathleen Brandl, events and marketing coordinator for Sudwerk, hopes it becomes an annual tradition, for a good cause. "We're just covering costs. Whatever's leftover, we're going to give to the schools."
The specialty brew, the Beer Race Lager, is a single-hop lager brewed with galaxy hops. It will be available to the public.
Established in 1989, Sudwerk Brewing Co. specializes in artisan brews, specifically West Coast craft lagers. Its taproom, The Dock, at 2001 Second St., Davis, is open from 4 to 8 p.m. Tuesdays through Thursdays, 4 to 9 p.m. Fridays, 2 to 9 p.m. on Saturdays, and 2 to 6 p.m. on Sundays. It offers a rotating menu of experimental and innovative beers, "honest pints" and growler fills, fresh White Labs brewers' yeast, and good conversation. Learn more at Sudwerkbrew.com.
Contact Info
Company: Sudwerk Brewing Co.
Contact: Trent Yackzan
Email: Trent@sudwerkbrew.com