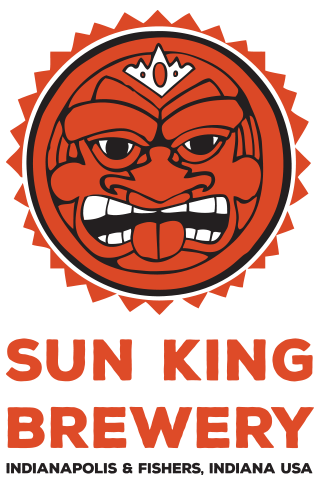 Sun King Brewery opens Tasting Room & Small-Batch Brewery in Fishers
Jul. 1, 2015 – Fishers, IN – Sun King Brewery celebrated the opening of the new Tap Room and Small-Batch Brewery on 96th Street in Fishers today. The new location will create new and unique specialty craft beers and offer patrons the opportunity to sample and enjoy Fresh•Local•Beer on site, as well as for carry out.
"Today we celebrate our sixth anniversary and it's made even more exciting with the opening of our new Fishers location", said Clay Robinson, Co-Founder. "The entrepreneurial spirit of the Fishers community is what drew us here and we're excited to continue our grow and become a more integral part of this community."
The Fishers Tap Room is 6,000 square feet and located at 7848 E. 96th Street. This is the first venture into Fishers, and is home to a small-batch brewery with a three-barrel brewing system and a tap room. The new location will also feature event space for community and private events for all ages.
"We are thrilled to welcome Sun King Brewery to our community," said Fishers Mayor Scott Fadness. "As a leader in their industry and a supporter of all things local, Sun King has already had a positive impact on our community. With the opening of this facility and their future plans, I look forward to Sun King Brewery becoming an integral part of our vibrant, entrepreneurial city."
Visitors can enjoy beers on-site in the tap room or purchase growlers, cans and kegs to go. The Sun King Fishers Tap Room hours of operation are Monday-Wednesday 11 a.m. – 9 p.m., Thursday-Saturday 11 a.m. – 10 p.m. and Sunday 11 a.m. – 8 p.m.
About Sun King Brewery
Sun King Brewing Company is the brainchild of Dave Colt and Clay Robinson. With the help of family and friends – Omar Robinson, Andy Fagg and Steve Koers – the first keg of Sun King beer rolled out the door for delivery in July 2009. Now available on tap and in cans at hundreds of locations around central Indiana, Sun King has grown into the second-largest beer brewer in the state of Indiana. The company's commitment to handcrafted seasonal and specialty beers has been rewarded with multiple medals at the Indiana Brewers Cup, Great American Beer Festival and World Beer Cup competitions. Visit www.sunkingbrewing.com for more information. Sun King Brewery is also on Facebook.