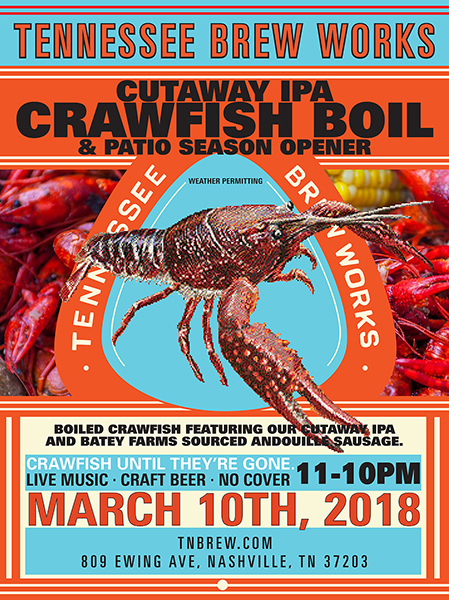 Tennessee Brew Works: Cutaway Crawfish Boil
It's almost Spring, so Tennessee Brew Works is celebrating an 'official' patio opening with their Annual Cutaway Crawfish Boil on Saturday, March 10th, from 11AM-10PM.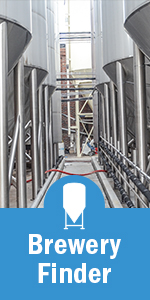 Chef Jay and team are serving a boat-load of crawfish boiled in our Cutaway Rye IPA, and Batey Farms sourced andouille(with Cutaway IPA in the grind). And, of course, they'll be slinging craft beers galore.
They'll be live music throughout the day. No cover, no advance ticketing. Just come on over…but don't wait too long either! This event is quite popular every year!
You don't want to miss this!
P.S. The patio is dog-friendly too.
About Tennessee Brew Works
Tennessee Brew Works was born from a love for craft beer. A start-up which began over a home-brew session, they ultimately celebrated their first professional brew in August 2013. Tennessee Brew Works is 100% owned and operated by folks in Tennessee. Their motto: "We work hard to create high quality craft beer that makes Tennessee proud. Our culture places importance on family, friends, and community, and we hope you'll be a part of it."
Contact Info
Company: Tennessee Brew Works
Contact: Christian Spears
Email: christian@tnbrew.com