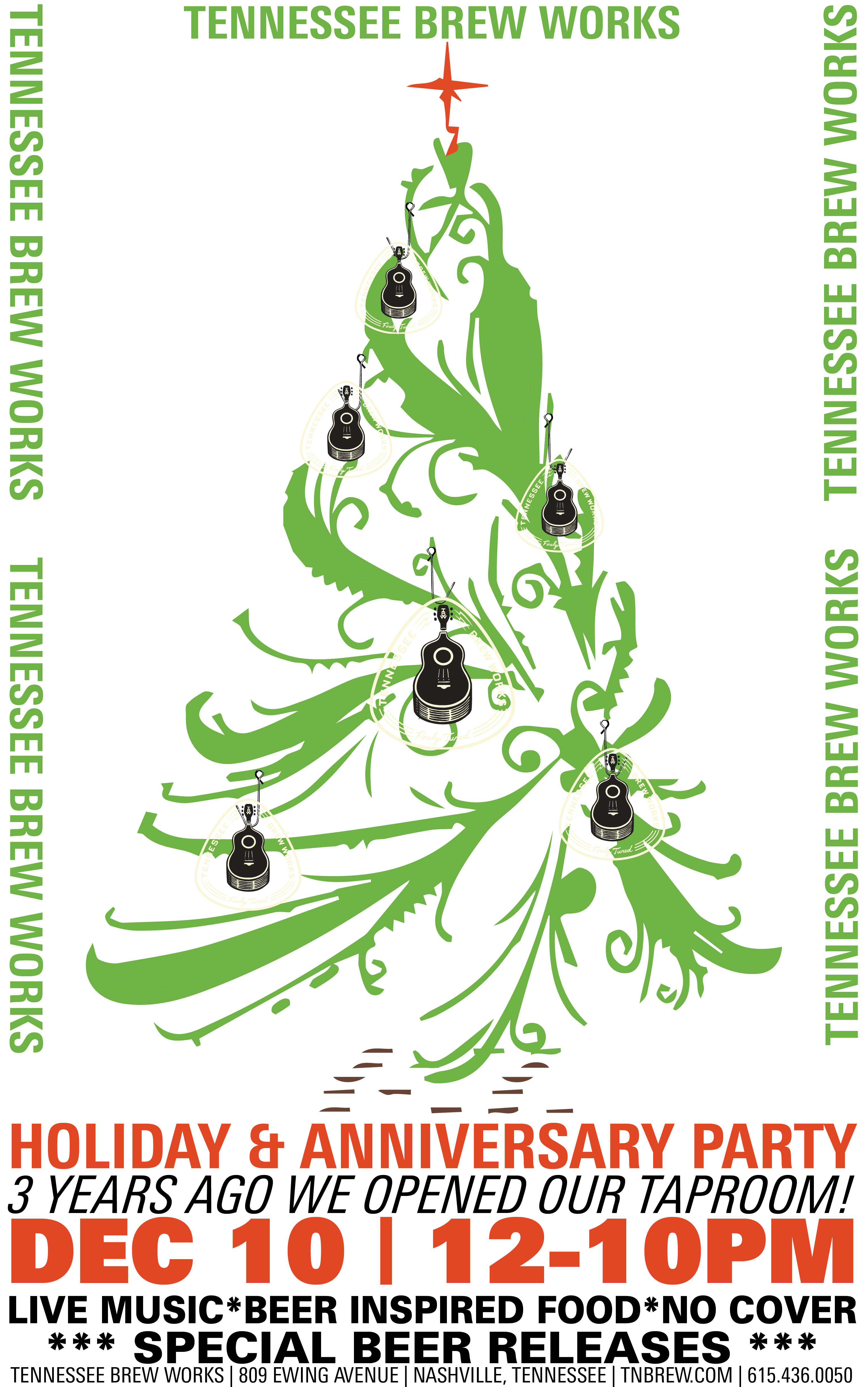 Tennessee Brew Works: Taproom Anniversary & Holiday Party
Nashville, Tennessee – December 10, 2016 – Tennessee Brew Works Taproom 3-year anniversary and holiday party.
We can't believe it's been 3 years since the Tennessee Brew Works – TapRoom had it's grand opening! Anybody who attended that original event knows that this day brings tons of nostaligia with it for us!
So, on Saturday, December 10th, we're reliving that momentous occasion; bringing our A-game on brews, craft beer inspired cuisine and live music! Bands TBD.
The whole brewery will be there to share beers, stories and relax alongside you!
NO COVER!!! DOORS OPEN AT 12PM.
ABOUT TENNESSEE BREW WORKS
Tennessee Brew Works was born from a love for craft beer. A start-up which began over a home-brew session, they ultimately celebrated their first professional brew in August 2013. Tennessee Brew Works is 100% owned and operated by folks in Tennessee. They are guided by their motto: "We work hard to create high quality craft beer that makes Tennessee proud. Our culture places importance on family, friends, and community, and we hope you'll be a part of it."
Tennessee Brew Works
809 Ewing Avenue
Nashville, Tennessee 37203
Contact: Christian Spears
tnbrew.com
 | 615.436.0050
Contact Info
Company: Tennessee Brew Works
Contact: Christian Spears
Email: info@tnbrew.com