The Toasty Farmer Kicks Off Season Two at Brewery 85
Greenville, SC – The Toasty Farmer returns to Brewery 85 on November 4th, 11am – 2pm for the kickoff of it's second season. You will find over forty local farmers and craft makers offering the finest in pastured beef, poultry, pork, lamb, eggs, award-winning artisanal cheeses, pottery, hand poured soaps, natural body products, soy candles, honey, organic produce, small batch bread and pastries, jewelry, and much more. Come hungry as Robino's Food truck will provide market goers with an exciting lunch and brunch menu as well as our famous locally sourced and prepared rabbit pot pie. You can also enjoy a pint of Brewery 85 beer while you shop and dine.
This market is a first of its kind in Greenville, hosting vendors during the winter season at a brewery. Event producer Adrienne Hawkins says,"It's exciting to see vendors come together from all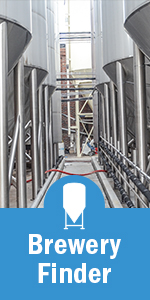 over the area that are normally spread out between several farmers markets during the summer. This is a great opportunity to support our local farmers and artisans during the winter months, and a unique venue to continue your Saturday market shopping indoors with wonderful food and local brew."  Will McCameron, brewmaster of Brewery 85, is thrilled to open his doors to the vendors:"This is a really fun event that brings together our community and small-business owners from our area. Hosting this provides me with a great sense of joy and happiness, and I'm really glad we could provide a gathering space like this for our hometown." Nellie T's, a local pimento cheese company is excited about returning to The Toasty Farmer for another season. "Delicious, local specialty food and craft beer for the belly, and a fun friendly atmosphere makes us feel toasty! We love this event!" owner Kathy O'Neal says.
Team Toasty delivers this season with an exciting vendor roster with over 40 regular vendors sure to meet your locally sourced needs in the fall and winter months. Food trucks will rotate each week for variety. You can support your local farmers during the cold and cozy season; buy your groceries and goods at Brewery 85 each Saturday beginning November 4th, 11am – 2pm! The Market will be held each Saturday from November 4 until March 10th. The Toasty Farmer has more than a market planned this season – think oyster roasts and a German-inspired Christmas coming in December. We are excited for season two of this fun and family-friendly market!
Save
Contact Info
Company: BREWERY 85
Contact: Will McCameron
Email: WILL@BREWERY85.COM