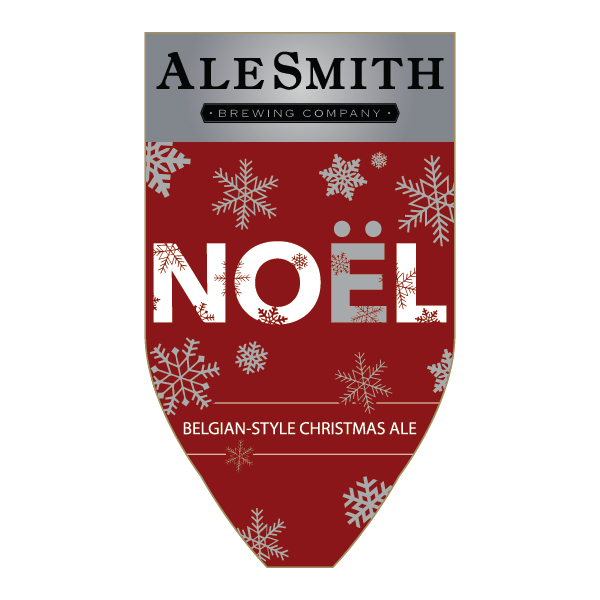 There's No Place Like AleSmith for the Holidays
San Diego's largest brewery tasting room hosting holiday-themed events throughout December
San Diego, California (December 8, 2015) — AleSmith Brewing Company will close out its 20th year of continuous operation in style this December, hosting a wide variety of holiday-themed events ranging from charity fundraisers to tours and specialty beer tastings at the largest brewery tasting room in all of San Diego County. The following are details on AleSmith's full schedule of events for the month.
December 1-14 | Toy Drive: Throughout the first half of December, visitors to AleSmith's tasting room are invited to drop off new, unwrapped toys in support of the Center for Community Resources' Holiday Baskets toy drive. All of the gifts collected will be delivered to families in need throughout San Diego County. Everyone who donates a toy will be entered into a raffle to win a bottle of a limited-edition AleSmith beer.
December 11, 4 to 10 p.m. | AleSmith Noël Release Party: For the first time ever, AleSmith's brewing team has crafted a traditional, Belgian-style Christmas ale infused with a variety of wintry spices. Dubbed AleSmith Noël, the holiday-inspired quaff was brewed in support of the Lupus Foundation of Southern California's "Beer to the Rescue" campaign. A portion of proceeds from sales of the beer will be donated to the LFSC. Additionally, the first 50 customers to order AleSmith Noël will receive gingerbread truffles designed to pair with the beer courtesy of local business, Andrea's Truffles.
December 18, 11 a.m. to 10 p.m. | X-Mas with the Brew Crew: X will mark the spot when AleSmith's brewers focus their imaginations on the always-refreshing X Extra Pale Ale. That venerable beer will be infused with ingredients heretofore unseen (and untasted) in this beer, including orange, watermelon, Sandia chilies, Buddha's hand and more. From 4 to 7 p.m., members of AleSmith's Brew Crew will escort customers on complimentary guided brewery tours every half-hour and field questions about beer, brewing and all things AleSmith.
December 30 & 31, 11 a.m. to 10 p.m. | 2015 Tap Recap: Watch as the last 365 days of AleSmith's life flash before its faithful patrons' eyes when nearly every beer the brewery debuted in 2015 reappears on tap along with the top vote-getting fan-favorite beers from IPA Week (ThaIPA) and San Diego Beer Week's three-day Speedway Grand Prix (Triple Hammerhead, Hazelnut and Butterfinger). Specialty selections will include AleSmith-Mikkeller Beer Geek Speedway, AleSmith Kona Speedway Stout, AleSmith Reforged and barrel-aged beers.
In addition to the events above, numerous 20th anniversary-themed activities will take place in the Tasting Room during the month of December. AleSmith Brewing Company is located at 9990 AleSmith Court (formerly Empire Street) in San Diego's Miramar community. For more information on AleSmith's events, fans are advised to follow the company's social media channels, including Facebook, Twitter and Instagram (@AleSmithBrewing), and check out its official website URL is—http://www.alesmith.com.
Contact Info
Company: AleSmith Brewing Co.
Contact: Brandon Hernández
Email: brandon.hernandez@alesmith.com