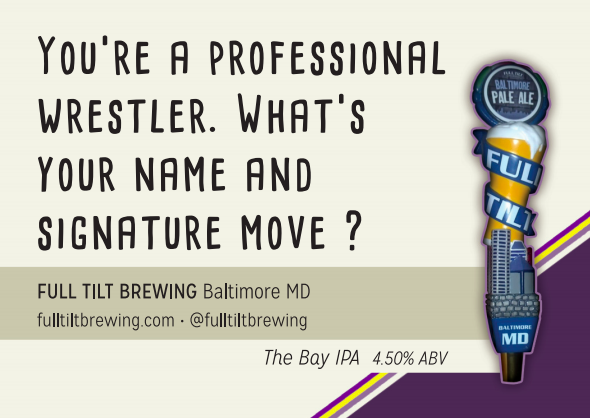 Thinking & Drinking Print-And-Play Deck Released
Thinking & Drinking, the crowdfunded craft beer card game, has released a print-and-play edition ahead of the game's full release.
Funded via Kickstarter, Thinking & Drinking is a card game designed to foster conversation among players. The game includes six decks of 54 cards, and each card features a question – or statement – to get people talking.
Each card also features the profile of a U.S. craft brewery – more than 300 in all – along with details on a featured beer.
"Our backers – both the people who pledged on Kickstarter and the breweries who agreed to be featured – have been incredible," said Jonathan Cooper, founder of Thinking & Drinking. "We decided to launch the print-and-play mini deck to give people a taste of the full game while it is in production."
The print-and-play mini deck – featuring 24 cards curated from the six decks – can be downloaded from Thinking & Drinking's website – where copies of the full game can also be ordered as part of a limited pre-sale.
Contact Info
Company: Thinking & Drinking
Contact: Jonathan Cooper
Email: jon@thinkingdrinking.beer