The Jackson County Ale Trail is expanding to include three new breweries. Whiteside Brewing Co., Dillsboro's Innovation Station and Nantahala Brewing Company will join the already existing breweries on the trail – Sylva's Innovation Brewing and Balsam Falls Brewing Co. Located less than an hour west of Asheville, beer lovers will enjoy fewer crowds, innovative flavors and some of the friendliest faces around. www.DiscoverJacksonNC.com/food-drink/type/breweries/
Whiteside Brewing Co., located in Cashiers, N.C., opened its doors in June. Along with unique craft beers, Whiteside also offers patrons a carefully curated food menu. Owned by Bob and Lise Dews, the microbrewery shares the same property and ownership with the Laurelwood Inn, which has been offering visitors a relaxing stay since 1995.
Master Brewer Dieter Kuhn leads Whiteside in brewing quality Bavarian-style beers with six year-round taps and a seventh rotating seasonal tap, all of which focus on hearty ales. The first four flavors on tap include their Orange Blossom IPA, a Hefeweizen, a Blonde, and their Black Forrest Stout, with more beers being introduced throughout the summer.
Whiteside Brewing Co.'s food menu ranges from a delectable selection of appetizers, including mouthwatering Hanker'n Wings and Spanky Dogs, to tasty salads like the Cashiers Field Salad or the Roasted Caprese, to delicious sandwiches like The Gobbler and the Whiteside Burger, all of which were created by Chef Andy Ellis. Ellis's menu is perfectly created to complement the amazing beers that Kuhn is brewing. The microbrewery offers a variety of seating choices to patrons, including inside the custom-built brewery, or outside on the spacious deck or expansive lawn for an al fresco mountain dining experience. And don't forget the pooch – Whiteside Brewing is dog friendly.
Innovation Station, which also opened in Dillsboro in June, includes a large wrap-around covered patio and outdoor creek-side seating. Innovation Station is Innovation Brewing's second location and offers 32 taps that include non-alcoholic Ginger Ale, three local ciders, three wines and 25 hand-crafted beers.
 Already on the Ale Trail, Sylva's Innovation Brewing features both traditional brews and several seasonal and experimental beers. The seven-barrel brew house turns out more than 30 beers on tap, with 12 year-round favorites. Owners Nicole Dexter and Chip Owen are continuously evolving and crafting new and unique beer styles. The brewery loves to experiment with a variety of fun and fresh ingredients to stimulate guests' palates and senses, which is why Innovation expanded the brewery to include an aging facility, pilot brewhouse and tap room to Dillsboro. Both Innovation locations are dog-friendly.
In addition to Innovation Station, the team behind Innovation also recently opened Pie Times Pizza Co. directly next to Innovation Brewing in Sylva. Pie Times features woodfired sourdough pizza with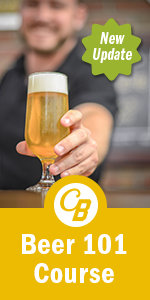 many ingredients and toppings sourced locally, with specialties including Margherita, Spicy Italian, Sopressata, and a variety of white pizzas. With Cosmic Carryout's famous burgers, Pie Times' pizza and Main Street's great cuisine, Innovation has you covered after a day of hiking and exploring.
A third new brewery will join the Ale Trial this year when Nantahala Brewing Company opens a taproom and brewery in downtown Sylva, on the other side of Main Street from Balsam Falls and Innovation. Nantahala's initial location opened early 2009 in nearby Bryson City and has been a popular go-to brewery for the area ever since. The Sylva location plans to serve all of Nantahala's flagship brews, will feature a taproom, a pilot brewery for testing seasonal and small-batch brews, outdoor games and a live music venue.
Balsam Falls Brewing Co., which opened in 2017 in downtown Sylva, features 16-20 beers on tap including a rotating selection of IPAs, pale ales and sours, along with six staple beers regularly on tap. Husband and wife partners in the brewery, Corey and Laurie Bryson, utilize local ingredients such as seasonal fruits, herbs and even vegetables in their brewing treatments to have something different on tap each time visitors come to the brewery.
Every night of the week there's something to check out on the ale trail. Many breweries offer trivia nights, themed beer nights (small batch releases), karaoke, live music and more.
"It is very exciting for our small towns to play such a large role in North Carolina's craft brewery scene. With the five breweries that will be represented throughout Jackson County, we are quickly becoming the next great N.C. craft beer destination," Nick Breedlove, Director of the Jackson County Tourism Development Authority said.
Whether guests enjoy sipping a smooth golden ale, something hoppy, sour and funky, or a dark IPA, Jackson County's assortment of quality craft breweries has any preference covered.