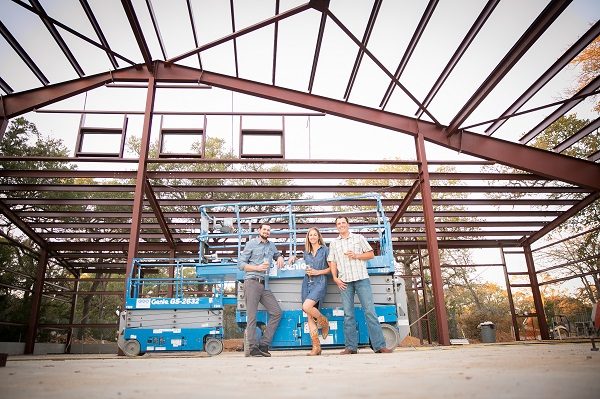 Vista Brewing Brings Award-Winning Brewmaster to 21-Acre Destination Near Austin
Vista Brewing, the destination brewery set to open in Driftwood, Texas, just outside of Austin in the spring of 2018, announced this week that award-winning brewer Josh Watterson has joined the Vista team as Brewmaster and head of operations. Josh will oversee all aspects of brewing including developing Vista's beer portfolio and barrel program. He will also lead collaboration efforts with the soon-to-be-announced onsite farm table dining concept.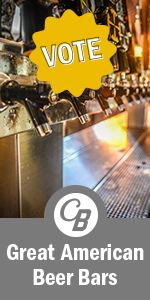 Josh comes to Texas from Brasserie St. James, a Belgian-inspired brewpub in Reno, Nevada. There, Josh built a world-class brewery and barrel program from the ground up which has garnered 38 medals in national and international brewing competitions in the past four years. In 2014, Josh and his team earned the prestigious honor of Brewer of the Year and Midsize Brewpub of the Year at the Great American Beer Festival, the largest brewing competition in the world.
(READ: 12 Beers of Christmas)
"Josh has the in-depth experience and knowledge to brew the broad range of beers we are planning at Vista including dry and balanced beer garden beer, and more complex wine-like ales," co-founder Karen Killough said. "He is a master of traditional styles, from American ales to German lagers to French bier de gardes to aged and fruited Belgian lambics." Josh has extensive experience brewing with well water, a big plus as Vista beers will be exclusively brewed with limestone filtered water from the site's 450 foot deep well. The water is particularly suited to brewing one of Josh's most celebrated styles, a French saison.
"This project was simply written in the stars for me. After coming across a brief description of the project, I had to know more," Josh commented. "The family-oriented atmosphere, raw intelligence and passion of ownership, and stunning natural beauty of Vista encompass the perfect environment for me personally and professionally; and I fully expect that to shine through in the beers I make."
Vista's 21 acres of ranch land will provide much of the inspiration and ingredients for recipes, including persimmons, agarita berries, prickly pear and an array of flowers and herbs foraged from the property and honey from Vista's 16-hive apiary. Brewmaster and Chef are collaborating on plans for a spring crop from the four-acre Vista farm. Josh plans to jump right into developing a barrel program utilizing all of these ingredients aged in barrels from winery and distillery neighbors in the Driftwood and Central Texas wine regions.
Josh launched his career at one of the nation's oldest craft breweries, Bridgeport Brewing in Portland, Oregon. He expanded his knowledge in fermentation sciences by working at regarded wineries in the Willamette Valley and at Great Basin Brewing and Lake Tahoe AleWorx. He holds a bachelor's degree in business, as well as brewing certificates from the Siebel Institute in Chicago and the Doemens Academy in Germany, and is a former president of the Nevada Craft Brewers Association.
Vista co-founder Kent Killough commented, "We have been fortunate to meet many talented brewers in our journey building Vista Brewing. Josh brings the rare combination of creative talent, scientific expertise and strategic acumen. His dedication to community and passion for the art of brewing will be the heart of this Texas Hill Country destination. We are excited to share this passion when Vista opens this spring."
For more information about Vista Brewing, please visit www.vistabrewingtx.com and the company's social media pages @vistabrewing.
###
ABOUT VISTA BREWING Vista Brewing is a destination brewery in Driftwood, Texas, just outside of Austin and at the gateway to the Central Texas Wine Trail. Experience "Fresh Air and Fresh Beer in the Texas Hill Country" in a modern ranch style tasting room surrounded by acres of beer garden. The 21-acre property includes the brewery & tasting room, farm table food concept, apiary, farm and outdoor event space. Future phases include an eco-friendly tiny home hotel, event pavilion and native fruit orchard. Learn more at www.vistabrewingtx.com and on Instagram, Facebook, YouTube and Twitter.
Contact Info
Company: Vista Brewing
Contact: Karen Killough
Email: howdy@vistabrewingtx.com