IDAHO SPRINGS, CO— Westbound and Down Brewing Co. was awarded two silver medals and the Midsize Brewpub of the Year recognition at the 2019 Great American Beer Festival® (GABF) competition, the 33rd edition of the world's largest commercial beer competition.
Westbound and Down Brewing Co. was recognized in the Wood and Barrel-Aged Strong Beer category for its Double Barrel Louie, a Barrel-Aged 11.5% ABV English Barleywine named after a rescue dog in Head Beer Drinker Jake Garder's family, that was aged in Port-finished rye barrels and  finished in Breckenridge Bourbon Barrels on whiskey-soaked peaches.
Westbound and Down Brewing Co. was also recognized in the Imperial India Pale Ale category for 9.3% ABV Westbound Double IPA, a Double IPA with ludicrous amounts of  Galaxy, Mosaic, Enigma and Cryo Mosaic hops that pack big aromas of tangerine, blueberries, and papaya. Westbound Double IPA is balanced with a sweet biscuit malt profile, with a clean dry finish.
"We are proud of the beers our team makes and it is rewarding to see our beers recognized, but it won't change our process and desire to keep getting better," says Gardner.
GABF, presented by the Brewers Association, recognizes the most outstanding beers produced in the United States. Gold, silver and bronze medals were awarded on October 5 at the Colorado Convention Center in Denver, in 107 beer categories covering 174 different beer styles (including all subcategories), establishing the best examples of each style in the country. This year 9,497 entries were submitted to the general competition, along with 113 Pro-Am and 70 Collaboration entries. The beer was made by 2,295 breweries from across the nation, with entries from all 50 states plus Washington, D.C., Puerto Rico and the Virgin Islands. Judging took place over the course of three days, with an international panel of 322 judges from 18 countries.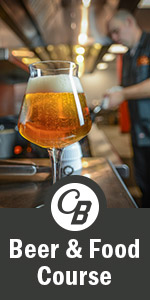 Contact Emily Hutto at hutto@radcraftbeer.com with inquiries about this announcement. For more GABF competition information, including the 2019 winners list and photos, visit GreatAmericanBeerFestival.com.
ABOUT WESTBOUND & DOWN BREWING COMPANY
Westbound and Down is a small brewpub located in Idaho Springs, CO that prides itself in brewing well-executed beers in a wide array of beer styles to pair with great food. Brewed with a bit of Rocky Mountain air and served with a side of fresh powder, Westbound and Down's beers have been awarded multiple accolades since their opening in 2015. Find this destination brewpub online at westboundanddown.com.