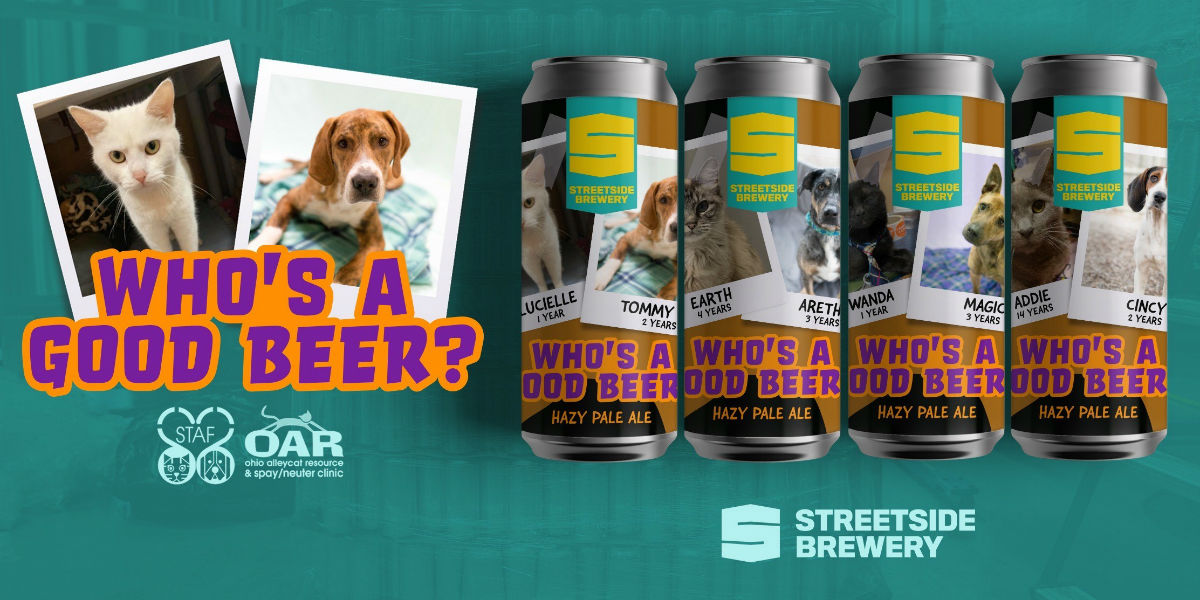 Who's A Good Beer? Streetside Brewery's Hazy Pale Ale Raises Money for Local Animal Shelters
Streetside Brewery in Columbia Tusculum is releasing "Who's A Good Beer, a hazy pale ale, on Saturday, April 11th. This beer raises funds for two local animal shelters: Save the Animals Foundation and Ohio Alleycat Rescue. Part of the design will feature cats and dogs from the shelters with the pets name and age along with both shelters contact information featured on the cans. This campaign is not only to try to get to pets featured on the can adopted, but to get the hundreds of other dogs and cats at shelters that are looking for homes adopted and raise awareness for animals in need!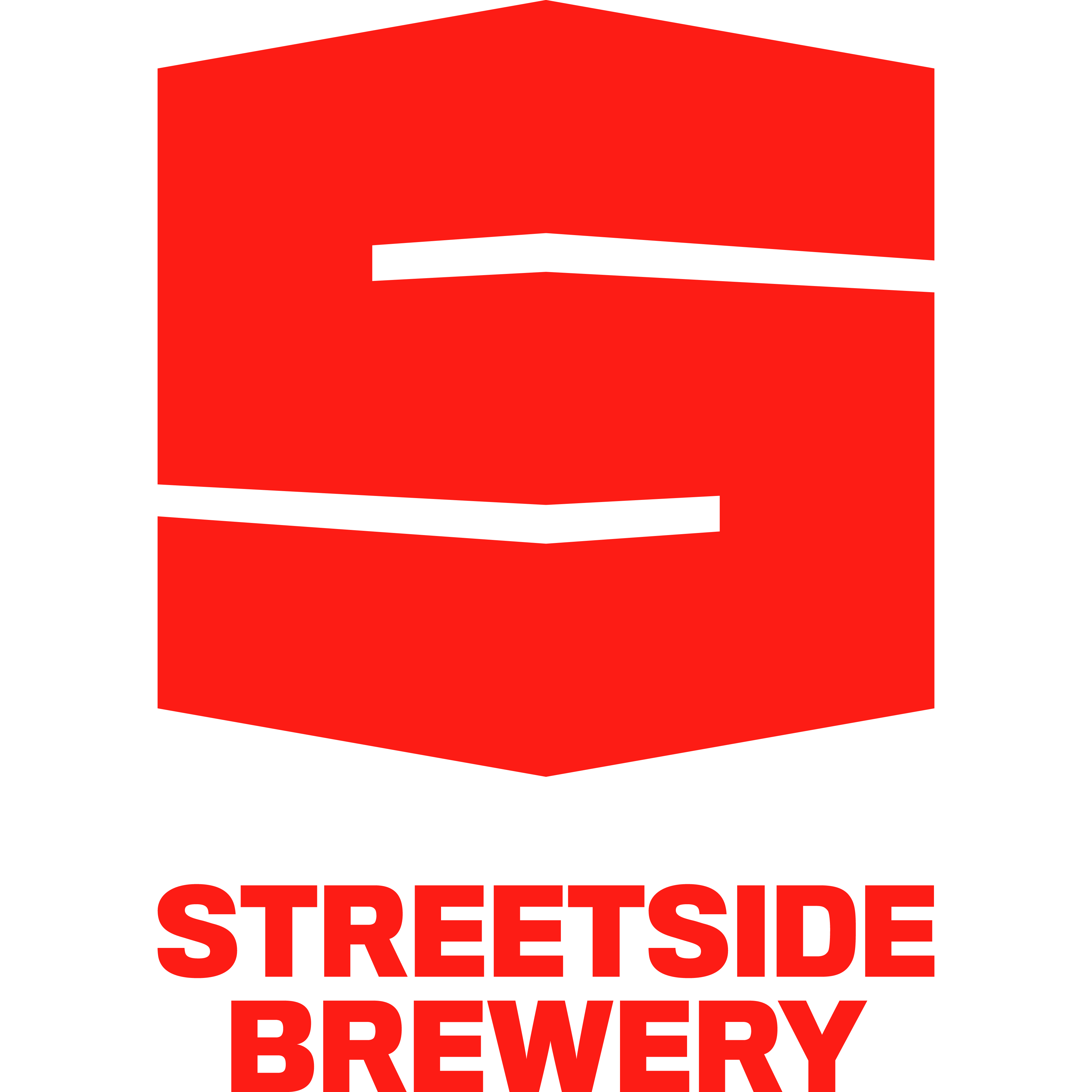 Streetside Brewery will be holding a separate fundraiser for each shelter to get a leg up on fundraising and gain attention for the can release. The first fundraising event is for Ohio Alleycat Rescue on February 25, 2020 from 6-9 pm and the second will be for Save The Animals Foundation on March 7, 2020 from 1-5 pm. The "Who's A Good Beer" release is Saturday, April 11 at noon.  Streetside Brewery will donate 25 percent from each 4 pack purchased as well as $1 per pint from in-taproom sales.
About Streetside Brewery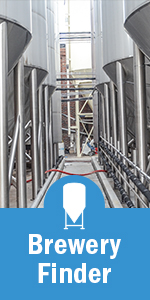 In November 1788, the intersection of a dream and a pioneering spirit ignited Benjamin Stites and 26 others to found the settlement of "Columbia" along the banks of the Ohio near the Little Miami River. Now known as Columbia-Tusculum, Streetside Brewery is proud to be rooted in Cincinnati's oldest neighborhood.
About Save the Animals Foundation
Funded entirely by donations and operated by volunteers, our no-kill shelter currently homes over 300 dogs and cats, many of whom have been abused, abandoned or literally tossed away. Teams of volunteers work with the animals two shifts a day, 365 days a year, providing them with a safe and caring environment until we can place them in permanent, loving homes. Over the years we have matched thousands of lucky animals with equally lucky families.
About Ohio Alleycat Rescue
Ohio Alleycat Resource & Spay/Neuter Clinic is a non-profit 501(c)(3) organization. Our mission is to enrich the lives of cats and communities in Greater Cincinnati by providing low-cost, high-quality spay/neuter services for ferals, strays and pets; offering TNR (trap-neuter-return) and other outreach programs; and running a no-kill adoption center dedicated to finding loving homes.