Monterey, CA | Love beer and want a great deal? A limited number of discounted tickets for the 17th Annual Monterey Beer Festival on July 7th will be on sale at Costco beginning May 29th! Enjoy great savings by buying 2 general admission tickets for only $64.99 at Costco in Sand City (a 35% savings!)
For the first time ever, the 17th Annual Monterey Beer Festival will include an educational display about cannabis from Presenting Sponsor Big Sur Canna+Botanicals. Although no cannabis samples will be allowed on site, attendees will enjoy learning more about cannabis at the booth. The Watsonville Buying Center will also have cars on display.
Locals and Visitors can take a fun "beer-cation" and celebrate the 4th of July weekend at the 17th Annual Monterey Beer Festival, returning to the beautiful Monterey County Fair & Event Center on Saturday, July 7th. Bring your friends, spouse, significant other, cousins or just make some new friends at this friendly fun festival! A not-to-be-missed event for anyone 21 and over, the Monterey Beer Festival benefits the Monterey County Fair Heritage Foundation (a 501c3 non-profit organization – Tax ID #77-0402426).
Celebrating its 17th year on the Monterey Peninsula, the Monterey Beer Festival will be held on Saturday, July 7, 2018 at the Monterey County Fair & Event Center, 2004 Fairground Road, Monterey, CA 93940 (enter Gate 5) Phone: 831-372-5863 or email: heritage@montereycountyfair.com website:www.montereybeerfestival.com. (12:30 p.m. – 5:00 p.m. for General Admission with 11:30 a.m. early entry for VIP Ticket Holders), and tickets are available via the website, www.montereybeerfestival.com.
The Monterey Beer Festival attracted 5,000 attendees last year who enjoyed tasting an array of outstanding beer and food.  In addition to many new beers to delight the senses and please your palate this year, the Monterey Beer Festival will feature music from several live bands, special VIP ticket holder benefits, all in a totally fun, relaxed party atmosphere at the Monterey County Fair & Event Center.
Suds and Food Sampling!
Taste the very best beer from around the globe from your very own souvenir Monterey Beer Festival tasting pilsner included in with admission.  The festival will provide hundreds of beers to sample plus a variety of delicious food available to pair with your beer of choice. Find some new favorite beers! There will be lots of new local craft beer choices, too, plus special festival surprises. More details will be coming soon!
Fabulous VIP Area
Take advantage of the VIP entry that will allow early access. VIP ticket holders will have their very own private area to beat the lines in the general festival area. They'll also have access to private restroom facilities adjacent to the Monterey Room. Back by popular demand will be Donut Pairing featuring four flavors of delicious donuts from the legendary Red's Donuts in Mont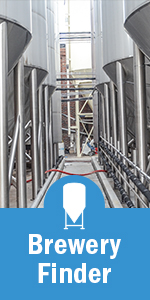 erey and Seaside, hot wings from the Bull & Bear Whiskey Bar & Tap House plus other benefits to be announced.
Great Live Entertainment
The live entertainment on the Main Stage will feature DJ Fredo and two popular bands that are fun for dancing! The schedule will be:
11:45 am – 1:15 pm DJ Fredo
1:45 pm – 3:15 pm Spazmatics
3:45 pm – 5:00 pm Daze on the Green
Tickets – General Admission and VIP
All ticket holders will receive a Monterey Beer Festival souvenir beer pilsner glass.
Getting thirsty? Buy your tickets soon as tickets are now on sale.
General Admission Presale Price (through July 6, 2018) is $45 or $50 at the gate. https://www.eventbrite.com/e/monterey-beer-festival-tickets-42959675546?aff=eac2
Tickets will later be available in the online store at www.montereybeerfestival.com.
VIP with 11:30am early admission Presale Price (through July 6, 2018) is $70 or $80 at the gate.
VIP Ticket holders will have VIP Area In and Out privileges and private restrooms.
Designated Driver Admission Price is $20 brings someone there for the fun but not the alcohol to get you home safely.  The Monterey Beer Festival encourages all patrons to drink responsibly.
Parking is $10 on site or nearby on Fairground Road.
All Ticket holders must be 21 and over and show a current ID. Buy your tickets early and enjoy a great discount!  Donations are tax deductible, (Tax ID # 77-0402426).
Sponsorships are available
A big thank you to our 17th Annual Monterey Beer Festival Major Sponsors including Big Sur Canna + Botanicals, Chevrolet of Watsonville, Chukchansi Gold Resort & Casino, Peninsula Tires and Red's Donuts. This year's media sponsors include KSBW TV,  Central Coast ABC, Estrella TV Costa Central, 101.7 The Beach, 104.3 The Hippo, 102.5 FM KDON, 101.5 FM KOcean, 92.7 FM KTOM Radio, Powertalk Central Coast AM1460 FM 101.1, Monterey County Weekly and the Monterey County Herald. Take advantage of great community sponsorship opportunities! Sponsors will build the loyalty of new customers by supporting this upcoming non-profit event which attracts thousands of attendees with the average age 21-40. They'll gain outstanding visibility and very unique benefits through your valued sponsorships and support of an important resource in Monterey County!  Sponsors will also reach thousands of people!  A limited number of sponsorship opportunities are available with many great unique benefits. Please call Wendy Brickman at (831) 594-1500 or emailbrickman@brickmanmarketing.com  for more information.
Monterey County Fair Heritage Foundation
The Monterey County Fair Heritage Foundation supports the functions of the Monterey County Fair & Event Center and its mission. Primarily, the Heritage foundation funds capital improvements at the Monterey County Fairgrounds and youth scholarships. The community is urged to join the Monterey County Fair Heritage Foundation and receive great VIP benefits at the upcoming Monterey County Fair and all of the Heritage Foundation events throughout the year. Become a member of the Monterey County Fair Heritage Foundation and receive discounted ticket prices as well as other member benefits. To become a member log on to www.montereycountyfair.com/heritage-foundation.
Craft Brewing is still going strong! Here's some background information and stats:
Craft brewers are still growing, according to the recent 2017 end of-year data released by the Brewers Association (BA)—the not-for-profit trade association dedicated to small and independent American brewers:
"Strong brewery growth, increased beer tourism and the launch of the independent craft brewer seal—with more than 2,700 craft brewers signed on—were all part of a watershed year for craft beer in 2017. The Brewers Association (BA) —the not-for-profit trade association dedicated to small and independent American brewers—looks back on the defining beer moments of the year."
"Craft brewers continue to thrive, if at a slower pace, fueled by a passionate community dedicated to bringing innovation, jobs and beer across America—on Main Street and beyond," said Bart Watson, chief economist, Brewers Association. "Today, 83 percent of the population lives within 10 miles of a local brewery, meaning that the positive impact of breweries is being felt in communities all over the country."
More key information:
    Steady Growth: 6,000 breweries were in operation during 2017—with 98 percent of them small and independent craft brewers.
    Jobs and Economic Impact: The BA's Economic Impact Report, a biennial analysis featuring economic data of craft brewing for all 50 states and the District of Columbia, showed that craft brewers contributed $67.8 billion to the U.S. economy in 2016, a 21.7 percent increase from 2014. Craft brewers were responsible for more than 456,373 full-time equivalent jobs, a 7.5 percent increase from 2014, with 128,768 of those jobs directly at breweries and brewpubs.
    Independent Craft Brewer Seal: To help educate beer lovers about which beers are independently produced, in June the BA launched a seal touting independent craft brewers. Featuring an iconic beer bottle shape flipped upside down, the seal captures the spirit with which craft brewers have upended beer, while informing beer lovers they are choosing a beer from a brewery that is independently owned. To date, more than 2,700 small and independent craft brewing companies, representing more than 75 percent of domestic volume, have signed on to use the seal.
    Can't Beat 'Em? Buy 'Em: Take Craft Back, a tongue-in-cheek crowdfunding campaign to raise $213 billion to purchase Anheuser-Busch InBev, was launched to draw attention to the lack of transparency and growing disparity in marketplace influence between small and independent brewers and Big Beer. Nearly 12,000 craft beer lovers have pledged their support.
    Bipartisan Beer Support: The Craft Beverage Modernization and Tax Reform Act (CBMTRA), championed by Reps. Erik Paulsen (R-MN) and Ron Kind (D-WI) and Sen. Bob Portman (R-OH), was reintroduced in the 115th Congress and has reached a majority of support in both houses. If passed, the bill—which was added as an amendment to the larger Senate Tax Reform Bill in November—would significantly reduce the federal excise tax on the first 60,000 barrels of any domestic brewery that produces fewer than 2 million barrels a year and would lower the federal excise tax on barrelage up to 6 million barrels.
    Homebrewing Heats Up: There are currently an estimated 1.1 million homebrewers in the U.S., and in 2017 homebrewers produced more than 1.4 million barrels of beer—equaling one percent of total U.S. beer production. The National Homebrew Competition, hosted by the American Homebrewers Association, continues to be the world's largest beer competition with 8,618 entries from 3,530 homebrewers worldwide.
    Beercations and Tap Rooms Are Boomin': Beer tourism is growing, with the average craft drinker visiting 3.5 breweries near their homes and 2.5 breweries within two hours' driving distance. Plus 64 percent surveyed said visiting a brewery/tap room was a new or different beer drinking occasion, indicating brewery visits have created a new sales channel for beer.
    #GivingBack: American craft brewers are not just great at making flavorful beer—they are also a force for good. Craft brewers donated an estimated $73.4 million to charitable causes in 2016, up from $71 million in 2014.
For more information about the Monterey Beer Festival, go to www.montereybeerfestival.com.