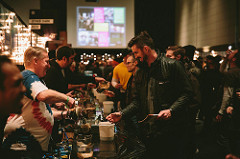 2018 Festival of Barrel-Aged Beer
FoBAB 2018 kicks off November 16-17 at UIC Forum (725 W Roosevelt Rd.) in Chicago. More than 200 craft breweries from across the United States will showcase over 400 of their rarest, most innovative wood and barrel-aged brews, each of which has been aged in a wooden barrel or in contact with wood. FoBAB is nationally recognized for its unique and inventive barrel-aged beer, cider, and mead.  Tickets are $85 each and include a complimentary glass, a FoBAB booklet, and 20 samples.
Dates and times are listed below: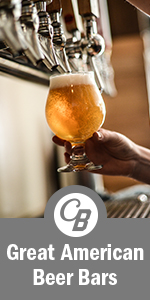 Session #1:  Friday Nov. 16 | 6:00 – 10:00 p.m.
Session #2:  Saturday Nov. 17 | 1:00 – 5:00 p.m. (media entry at 12:00 p.m.)
Session #3:  Saturday Nov. 17 | 6:00 – 10:00 p.m.
Tickets are $85 plus payment processing fees through Universe. Each transaction is allowed up to four (4) tickets.  All sales are final. Tickets are transferable for General Admission sales. No refunds are available.
Website: http://www.fobab.com
Tickets: https://www.universe.com/events/the-festival-of-wood-and-barrel-aged-beer-fobab-tickets-chicago-P7G9NW
Contact Info
Company: Illinois Craft Brewers Guild
Contact: Melody Mercado
Email: melody.a.mercado@gmail.com