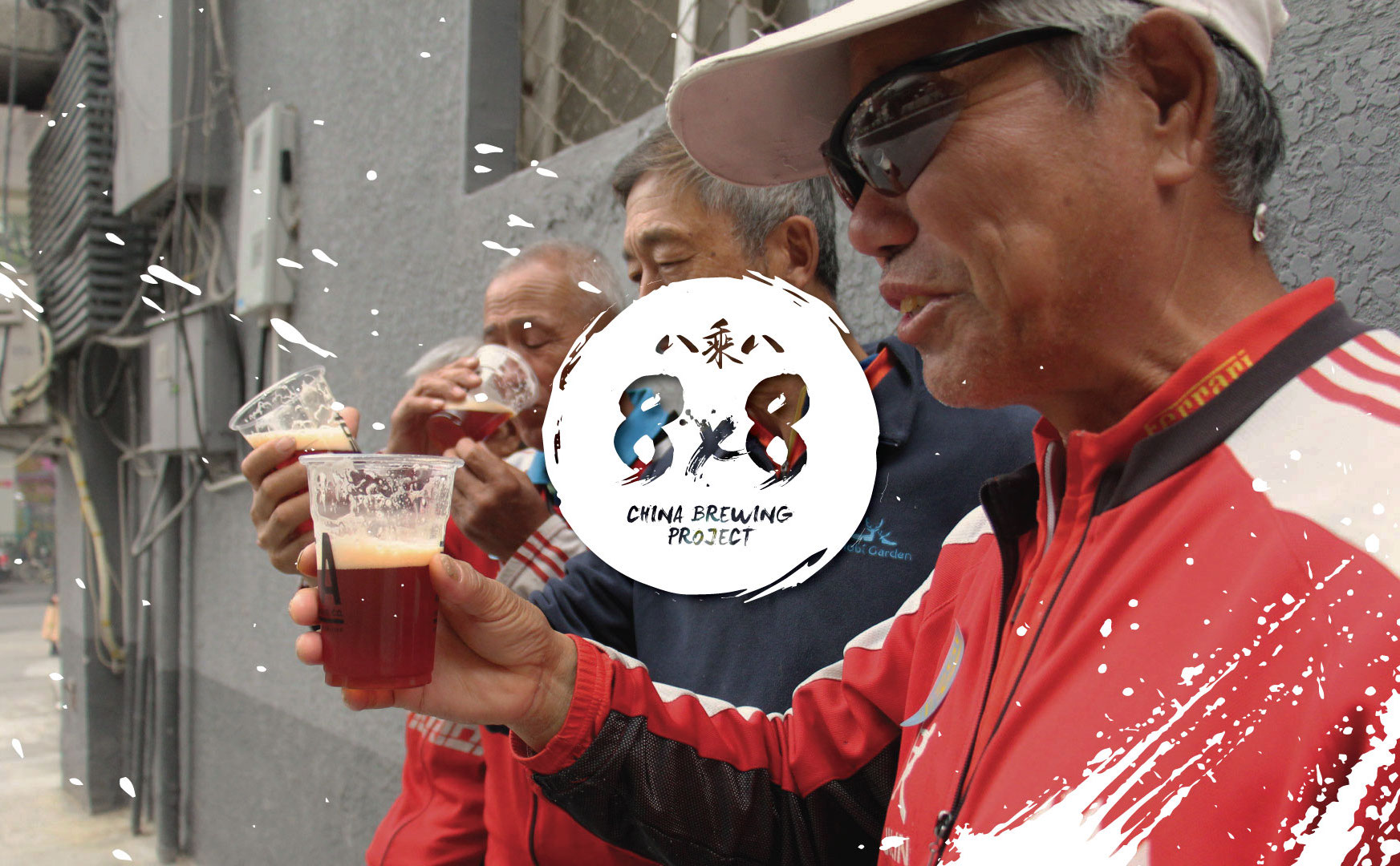 8×8 China Collaboration Festival 2017
Jing-A Brewing Co. is thrilled to announce the 8×8 Brewing Project, China's first collaboration-based craft beer festival coming to Beijing on November 3rd & 4th, 2017!
Each year, the 8×8 Brewing Project will pair 8 breweries from Greater China with 8 breweries from a chosen region around the world to brew 8 kick-ass collaboration beers. For our inaugural year we're excited to be teaming up with world-class breweries from the Pacific Northwest, one of the birthplaces of the modern craft beer movement!
We've paired up the following breweries from Greater China and the Pacific Northwest:
Cloudburst Brewing (Seattle) X Bubble Lab (Wuhan)
Gigantic Brewing Co. (Portland) X Moonzen Brewery (Hong Kong)
Breakside Brewery (Portland) X NBeer (Chengdu/Beijing)
10 Barrel Brewing Co. (Bend) X Fat Fat Beer Horse (Xiamen)
Culmination Brewing (Portland) X Master Gao (Nanjing)
The Commons Brewery (Portland) X Taihu Brewing (Taipei)
Holy Mountain Brewing (Seattle) X Jing-A Brewing Co. (Beijing)
Parallel 49 Brewing (Vancouver) X TAPS (Shenzhen/Chongqing)
We can't wait to see (and taste) the beers they come up with! 
The brewery pairs will have the whole summer to work together and develop a new beer that brings together the experience, culture and personality of both breweries. Then, on November 3 & 4, 2017, all 16 breweries will gather in Beijing to release their collaborations, pouring them alongside their own specialty beers at the 8×8 Festival, a ticketed event with free-flow tasting (that's why you're here, right?)
All the brewers will be there in person so you'll have a chance to learn the stories behind what you're drinking – straight from the source!
-The 8×8 Festival is spread over two days, with 4 free-flow tasting sessions. -Each session is 3 hours long, so you've got plenty of time to try as much beer as you'd like! -The 8 collaboration beers made specifically for 8×8 will pour at all sessions. -In addition, the 16 breweries will each pour two of their own beers at each session, for a total of 40 Beers to try per session. -That means you'll have a chance to taste 136 unique beers across the four sessions (4×32 = 128 beers + 8 collaboration brews). -On Saturday, there will be two 90-minute breaks between the three sessions – check out some of the many art galleries in 798 while you sober up!
Get your tickets now at: https://yoopay.cn/event/8x8brewingproject
Contact Info
Company: Jing-A Brewing Co.
Contact: RIchard Ammerman
Email: richard@jingabrewing.com