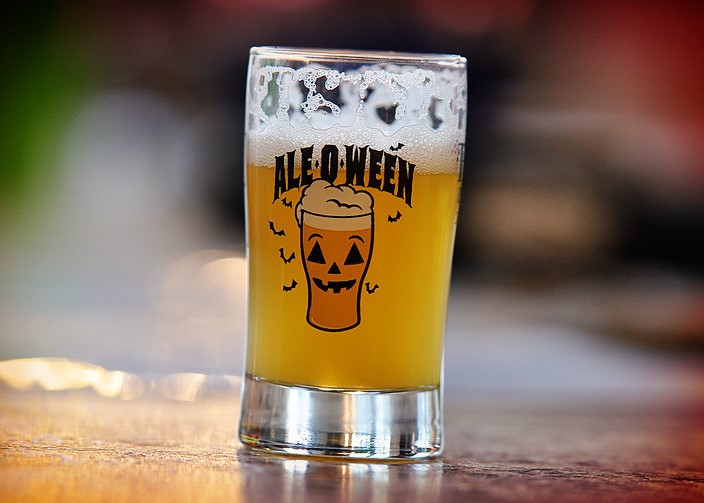 Ale-O-Ween Fest to Haunt Dayton, Ohio on October 20
Promising no tricks and even more treats than last year, the Ohio Craft Brewers Association presents the second annual Ale-O-Ween, a Halloween-themed craft beer festival, at the Dayton Steam Plant on Saturday, October 20 from 6-9 p.m. Building on the success of 2017's inaugural event, forty Ohio craft breweries will be pouring samples of seasonal styles and popular favorites.
Early bird discount tickets will go on sale Monday, August 20 with $30 general admission and $40 early admission tickets available. Starting Tuesday, August 21, general admission tickets can be purchased in advance for $40 and early admission tickets for $50, granting admission at 5 p.m. All regular admission and early admission ticket holders will receive a souvenir glass and tasting tickets for 20 four-ounce samples.
New this year is the Ale-O-Ween Six-Pack: purchase five regular or early admission tickets, get one ticket of equal value free. Designated driver admission is available for $15 and includes a food voucher. Tickets can be purchased online at http://www.beerfesttickets.com/aleoween2018
In addition to craft beer samples, Ale-O-Ween will feature live music by The AmpFibians and Team Void, food from Pa's Pork and The Drunken Waffle, face painting, tarot card reading and a costume contest. Ohio On Tap users in attendance will also earn five bonus passport stamps to be used to redeem prizes from the Ohio Craft Brewers Association.
Lyft is offering discounted rides to and from Ale-O-Ween. Riders can enter promo code ALEOWEEN18 for 25% off two rides (up to $5 discount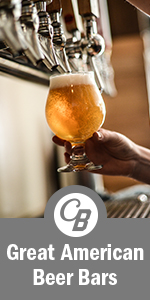 per ride) on the day of the event.
Last year's Ale-O-Ween was the first public event at The Steam Plant, located at 617 E. Third Street in downtown Dayton, and will return to the venue for this year's festivities. Built in 1907, the former Dayton Power & Light power-generating facility has been renovated for use as an event venue, carefully preserving the unique architectural features such as high ceilings, exposed beams, brick walls and iconic floor-to-ceiling windows.
2018 Participating Breweries:
Branch & Bone Artisan Ales Carillon Brewing Company Crooked Handle Brewing Company The Dayton Beer Company Devil Wind Brewing Elevator Brewing Company Eudora Brewing Company Fat Head's Brewery Fifth Street Brewpub Fretboard Brewing Company Grainworks Brewing Company Great Lakes Brewing Company Hairless Hare Brewing Company Heavier Than Air Brewing Little Fish Brewing Lock 27 Brewing Lucky Star Brewery Maumee Bay Brewing Company Mother Stewart's Brewing Municipal Brew Works North High Brewing Company Paradigm Shift Brewing The Phoenix Brewing Company Platform Beer Co. Pretentious Barrel House Roundhouse Depot Brewing Company Royal Docks Brewing Company Sibling Revelry Brewing Star City Brewing Streetside Brewery Urban Artifact Warped Wing Brewing Company Wild Ohio Brewing Wolf's Ridge Brewing Yellow Springs Brewery
Up-to-date brewery list can be found at http://ohiocraftbeer.org/ale-o-ween
Ale-O-Ween is sponsored by Cavalier Distributing, Lyft, Mosaic Employee Benefits, Prestige Glassware, Warped Wing Brewing Company, Yellow Springs Brewery, Maumee Bay Brewing, The Phoenix Brewing Company, Royal Docks Brewing Company, Crooked Handle Brewing Company, The Dayton Beer Company, Eudora Brewing Company, Grainworks Brewing Company, Hairless Hare Brewing Company, Lock 27 Brewing and Pretentious Barrel House.
Ale-O-Ween is a fundraiser for the Ohio Craft Brewers Association, a nonprofit guild that exists to promote and preserve Ohio's unified craft brewing industry.
Founded in 2007, the Ohio Craft Brewers Association is a nonprofit guild that exists to promote and preserve Ohio's unified craft brewing industry. We aspire to be recognized as the industry leader at both state and national levels for preserving the art of making high-quality, unique craft beer; to serve as the unified voice for craft brewers across the state; to advocate on behalf of the Ohio craft beer industry; to contribute to systemic, local community development by driving economic and job growth, while creating experiences that bring people together; and to serve as a beacon for local production and manufacturing through craft beer, resulting in diverse choices for consumers.
Contact Info
Company: Ohio Craft Brewers Association
Contact: Justin Hemminger
Email: justin@ohiocraftbeer.org