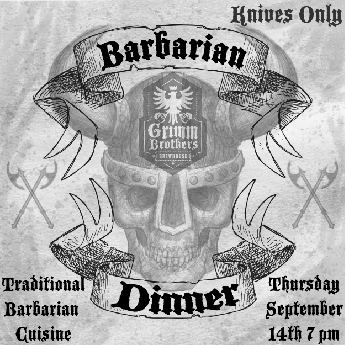 Barbarian Dinner to Kick off Loveland Oktoberfest
Grimm Brothers is excited to present Colorado's first-ever Barbarian Dinner. Oktoberfest dates back to 1810, but Germans were festivalling with beer, and brewing beer, long before that. This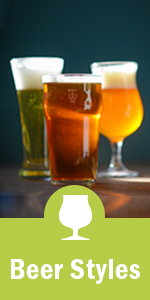 dinner will be a celebration of ancient Germanic culture when friends and family would gather for drinking, feasting, and celebrations.
This is a beer dinner unlike anything else that has occurred to-date in Colorado. It's an outdoor event pairing beer with bread, veggies, and lots of meat and it's a BYOK event, that's "Bring Your Own Knife." Why the knife requirement? There will be no silverware provided at this event because we're doing this old, old school. A knife will be the only dining utensil allowed at this table.
Guests are encouraged to dress in their "Barbarian Best," which can include, but is not limited to, furs and leather.
Barbarian Dinner is a ticketed event that occurs Thursday, September 14, and will act as the kick off to Loveland Oktoberfest, September 15-16. Join us for this new Grimm Brothers tradition. Grab your shield, sheathe your knife and come prepared to feast like a barbarian.
Tickets are $50 and available from Eventbrite or visit www.lovelandoktoberfest.com
Save
Contact Info
Company: Grimm Brothers Brewhouse
Contact: Scott Smith
Email: scott@grimmbrosbrewhouse.com