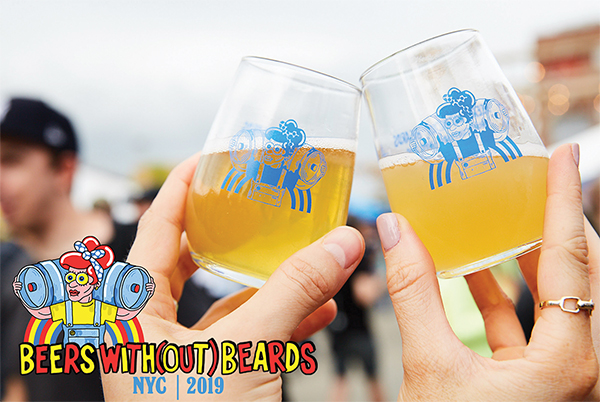 Beers With(out) Beards Craft Beer Festival Returns to New York City
In 2018, Hop Culture launched the inaugural Beers With(out) Beards Week, a love letter to anyone who has ever felt alone while pursuing her interests. We had a beer dinner, a networking bottle share, panels, talks, and even a festival featuring 20 of the most innovative female-led craft breweries in the country. The craft beer community showed up to support the event and we had a front page feature from AM New York, as well as coverage from Thrillist, Edible Brooklyn, and the New York Times.
This year, we're again hosting Beers With(out) Beards in New York City, with half a dozen events spread out across five days. Once again, we'll have a beer dinner at Ivan Ramen, a networking bottle share, and a festival, as well as a few other surprises. Tickets for the festival all of the events during the week are now on sale!
Want to see what we have in store? Read on!
Wednesday, August 7th | 6:00 PM to 10:00 PM Blind Tiger | 281 Bleecker Street, New York, New York 10014
Come kick off the country's largest celebration of women in the craft beer industry at one of the OG craft beer bars in New York! We've teamed up with Blind Tiger to bring you a tap takeover of epic proportions. Stay tuned for an updated draft list coming next month! RSVP HERE.
Thursday, August 8th | 5:00 PM to 6:30 PM & 7:00 PM to 8:30 PM St. Gambrinus Beer Shoppe | 533 Atlantic Ave, Brooklyn, New York 11217
Join Marketing Events Coordinator Jancy Nightingale from Tröegs Independent Brewing and Cheese and Beverage Specialist Rachel Freier from the renowned St. Gambrinus Beer Shoppe for a class combining the complexities of beer with the intricacies of cheese. We promise it'll be a gouda time! BUY TICKETS HERE.
Thursday, August 8th | 8:00 PM to 11:00 PM Threes Franklin + Kent in Greenpoint
We're bringing back one of our most successful events from last year and making it even bigger! Bottle shares are one of the best times to find new friends who love craft beer, talk about the best way to brew a coffee stout, and meet other women doing rad things in the industry. We're honored that Imbibe's 2019 Beer Person of the Year and Guinness Open Gate Brewery Head Brewer Hollie Stephenson will be joining us to share her journey and insight on working in the industry. Poke around in your beer fridge, find that bottle you've been stashing for the perfect occasion, and join Hop Culture for a night of networking, learning, conversing, and (of course) drinking. BUY TICKETS HERE.
Friday, August 9th | 5:00 PM to 7:00 PM Ivan Ramen | 25 Clinton Street, New York, New York, 10002
Over steaming bowls of ramen and appetizers, we'll talk with industry veterans about how they broke through stereotypes and gender barriers in our industry. More importantly, we'll explore how we can move forward with the knowledge we've consumed. The event will be moderated by Grace Weitz, Marketing Manager at Hop Culture Magazine. Panelists include Kristen Malski, Senior Manager of Consumer Events at Two Roads Brewing Co. // Dina Dobkin, Creative Director at Fort Point Beer Co. // Hollie Stephenson, Head Brewer at Guinness Open Gate Brewery // and Angela Steil, Certified Advanced Cicerone and Master of Education at Murray's Cheese. Only 35 tickets available! BUY TICKETS HERE.
Saturday, August 10th | 12:00 PM to 4:00 PM The Well | 272 Meserole St., Brooklyn, New York 11206
In 2018, Hop Culture threw the first annual Beers With(out) Beards Festival, the country's biggest celebration of women in the beer industry. This year, we've been joined by Yakima Chief Hops to make the event even better! This ticketed tasting festival will be held at The Well in Brooklyn, NY, on Saturday, August 10th, and will feature 20+ women-owned breweries or breweries helmed by female brewers. BUY TICKETS HERE.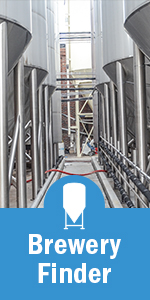 Sunday, August 11th | 11:00 AM to 1:00 PM LIC Beer Project | 39-28 23rd Street, Queens, New York 11101
Join Rhinegeist and Sara Hagerty and Whitney Thompson from Ohio's Origin Malt to learn the ins and outs of one of beer's most underestimated ingredients. We'll meet at LIC Beer Project to touch, smell, and taste our way through the malting process, learning about malt's flavors and how brewers incorporate it into beer. To bring our workshop full circle, each participant will have the chance to sample an exclusive, limited-edition collaboration between LIC Beer Project and Origin Malt. BUY TICKETS HERE.
Sunday, August 11th | 1:00 PM to 3:00 PM Fifth Hammer Brewing Cp. | 10-28 46th Avenue, Queens, New York 11101
What do buttered popcorn, vinegar, and bananas all have in common? Join Hop Culture and Lallemand Brewing for a comprehensive workshop in which we'll taste, discuss, and evaluate the most common off-flavors found in beer. Molly Browning, the East Coast Technical Sales Manager at Lallemand, will walk us through a sensory experience to identify unadulterated and "spiked" beers. Take your beer knowledge to the next level and then stick around afterward to try one of Fifth Hammer's 16 delicious and experimental beers. BUY TICKETS HERE.
Contact Info
Company: Hop Culture
Contact: Grace Weitz
Email: grace@hopculture.com