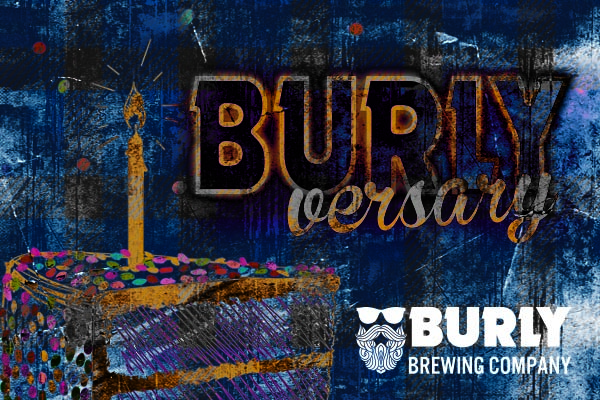 BURLY Brewing Invite You to: BURLYversary
Our one year birthday is coming up and we're planning a party to celebrate. Why wouldn't we? We can assure you that no one only halfway clothed will be jumping out of a cake…or can we?
We can announce that we will be releasing a new beer each of the four days we're celebrating during the long weekend. Saturday will be the biggest day of them all with live music, raffles, birthday cake, a birthday beer, bounce house, a corn hole tournament and an extra-special limited piece of BURLYversary glassware!
We've also employed one of Denver's greatest entertainment companies to stop in for some magic, juggling, face painting and balloon twisting (1p-5p). (This is not only for the kiddos – adults can have childish fun, too!)
Clowns on stilts swallowing flaming machetes. Who knows what could happen!
Here's what to expect:
Friday (5/24) 11a: Black Forrest Birthday Cake Beer For our birthday we were inspired by cake, specifically Schwarzwderkirschtorte (Black Forrest Cake). So we brewed up an imperial stout with plenty of lactose for a creamy mouth feel, loaded it up with tons of cacao nibs and cherries, and finished it off with a touch of vanilla to tie everything together. Happy Birthday to us, and by proxy, to you! This birthday beer is gonna be served in a very special limited edition glass. Live music: See Andy – 6:30p-9:30p Food truck: Coast2Coast
Saturday (5/25) 11a: Chardonnay Barrel Aged Raspberry Sour Ale This kettle soured blonde ale has been waiting in our chardonnay barrels, and frankly, it has become impatient. Tart and oaky with a nice nose of raspberry, white grape, and vanilla. Tartness isn't overpowering in the flavor which is counterbalanced by sweeter raspberry and cut by the oak. Live music: Grayson Little and the Big Guns – 12p-1:30p Live music: Ponder the Albatross – 2p-3:30p Live music: The Barrelors – 4p-5:30p Live music: Tivoli Club Brass Band  – 6p-8p Food truck: Rock N Lobster Roll
Sunday (5/26) 11a: Tangerine Juicebox For our Juicebox Collection following, this is a NEIPA that needs no introduction. Tangerine Juicebox is chock full of, you guessed it, TANGERINES – tons of typical NEIPA hops, and also one hop atypical of NEIPAs, Mandarina Bavaria. Tangerine explodes from the glass and does not relent through the pallet or finish. If you are a fan of fruit and citrus forward NEIPA, this one will be right up your alley. Live music: Kenny Lee Young – 4p-6p Food truck: Moontime Crépes
Monday (5/27)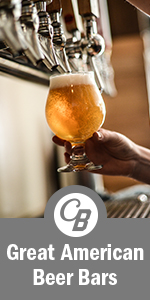 11a: Red Horned BURLY Dude (a collaboration) Our head brewer Reno and former colleagues Zack Gardener (head brewer) and his brewer Eric Taylor (certified Cicerone) from Red Horn Coffee House and Brewing Co., which is the brewery that gave Reno his first shot at pro brewing (from Reno: Many thanks to the owners of Red Horn, Jon Lamb and Chad Misner, I can't imagine being where I am without you!), got together the week of CBC to brew this 13.5% 100 IBU monster of an American dark strong ale. They camped overnight in the brewery and boiled for 12.5 hours to create a super high starting gravity, caramelize sugars, and create melanoidins for a deep and rich flavor. Fair warning, this beer is egotistic, its hubris knows virtually no bounds, it expects only the nerdiest of beer nerds to come close to grasping it's complexities and nuances, but it is happy for anyone to try. Live music: Denver Burglar Alarm – 2p-5p Food truck: 360 Arepas
Get these events on your calendars and set those reminders!
Contact Info
Contact: Keniey Sonley
Email: keniey@wokeneye.com