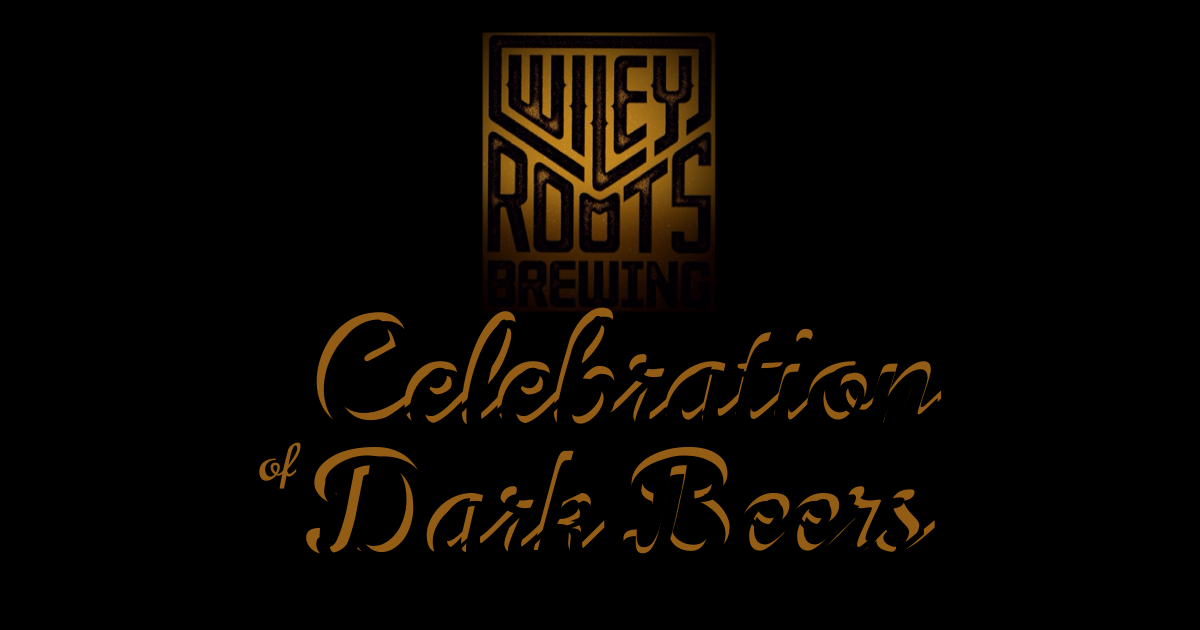 Celebration of Dark Beers Returns to Wiley Roots
GREELEY, CO – Wiley Roots Brewing Company announced today that the brewery's dark beer festival, Celebration of Dark Beers, will return at the end of the month.
Starting February 28, 2020 at 12pm, Wiley Roots will tap 23 beers on site, featuring 16 dark beers, with special cellar releases to be announced. The brewery will also have $3 cans of Super 77, Local Beer, and Nice! Hard Seltzer to enjoy as palate cleansers in between stouts. Celebration of Dark Beers is a three day event that will end on Sunday at 7pm.
Wiley Roots decided to bring back the three-day festival at the end of Stout Month, to celebrate dark beers. It's been three years since the last Celebration of Dark Beers was held at the brewery, back in February 2017. Kyle Carbaugh, co-owner and head brewer, said that a lot has changed since then, most notably their production expansion into an adjacent 4,600 square feet of industrial space, but that it was time for the event to return. He admitted that over the past three years, the brewery did not have the bandwidth to host the annual event and that this year's festival will be smaller than the past with a different format, so that the brewery can refocus the event to make it more accessible to customers. This year, instead of paying for a ticket, the brewery will offer all 23 beers on tap with 16 dark beers featured. All dark beers and special releases will be first come first served, until each beer is gone.
"Celebration of Dark Beers is such a great event for us, but we really didn't have the personnel, time, or resources required over the last few years to execute the festival on the scale that we did in 2017. This year, our beer lineup is in a great place to put together a scaled down event that really gets to the core of the original concept. We'll have 23 beers on tap with 16 dark beers featured, more than we've ever had on draft. Plus, we'll be announcing some fun cellar releases as we get closer to the event." said Kyle Carbaugh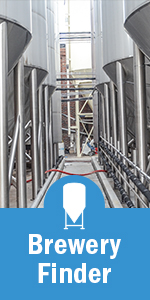 Miranda Carbaugh, co-owner and COO, said "This was always one of our favorite events and we're excited that it's back. The last few years we have been focused on expanding production to catch up with demand. While we're not there yet, we feel that it's important to bring back the Celebration of Dark Beers for customers who have been with us from the beginning, and to introduce this part of Wiley Roots to more people. Wiley Roots specializes in dark beers and we believe this event showcases our passion for these kinds of beer."
###
About Wiley Roots Brewing Company
Wiley Roots Brewing Company believes beer should be unique, crafted from the highest quality ingredients, and brewed with a sense of responsibility to the craft and to the surrounding community. We believe that brewing craft beer is an art and that it should be grounded in the core values of honesty, integrity, hard work, and the belief in one's ability to create and share. We are a small, independently owned brewery with a unique focus on mixed-culture, barrel aged, and spontaneous beers in downtown Greeley, Colorado. Our beers have been awarded medals at the Great American Beer Festival in 2018 (Silver), 2017 (Gold), 2015 (Gold), 2013 (Bronze), and 2017 (Silver) at the Mazer Cup International. Wiley Roots Brewing Company was founded by Kyle Carbaugh and Miranda Carbaugh and opened in the summer of 2013.
Contact Info
Company: Wiley Roots Brewing Company
Contact: Scott Davidson
Email: scott@wileyrootsbrewing.com