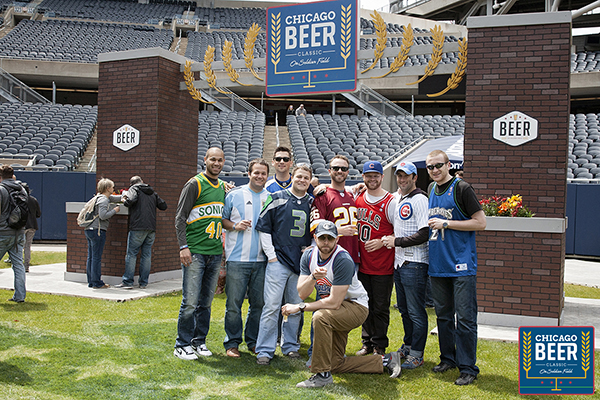 Chicago Beer Classic Returns to Soldier Field!
Kick off festival season by tasting hundreds of craft beers on the grass of Soldier Field!
Chicago Beer Classic returns on May 6 – enter through the player tunnel, chat with local and national brewmasters, and enjoy games and stadium-favorite foods for a Saturday spent unlike any other. 
Limited GA and VIP tickets available. Purchase your preferred ticket and session time at ChicagoBeerClassic.com!
Follow us on Facebook, Instagram, and Twitter for updates & offers.
Chicago Beer Classic is another Red Frog Events production. We're from the great city of Chicago, and love beer, as well. If you'd like to learn more about Red Frog, or chat with us, don't hesitate to reach out to them here.
Contact Info
Company: Red Frog Events
Contact: Nadia Niakossary
Email: nadia.niakossary@redfrogevents.com